Loyalist Origins & Evolution
The city of Loyalist, located within Ontario, Canada, holds a rich and fascinating history deeply entwined with the events of the American Revolution. Named after the United Empire Loyalists, it serves as a living testament to the plight of those who showed stalwart fidelity towards the British crown. These steadfast individuals fled the revolutionary America, found refuge in Canada, and held the foundations of settlements like Loyalist. Over time, the town evolved from a fledgling settlement to a charming city, preserving its historical roots while embracing modern progress.
Historical edifices dot the cityscape, embellished timelessly with dual illustrations of past and present. A unique fusion of colonial architecture and contemporary design characterize its urban layout, precisely mirroring its evolution over centuries. The inhabitants of Loyalist, imbued with the pioneer spirit of their ancestors, continue to define the city with their hardiness and warmth.
City's Geography & Demography
Nestled amidst the verdant green landscape of Ontario, Loyalist finds itself cushioned by the stunning Lake Ontario to its south. This geographical advantage blesses the city with a moderate and refreshing climate throughout the year. With well-defined seasons, summer days are pleasantly warm, and the winters display nature's beauty under a white blanket of frost.
The city's population is a diverse tableau that fosters a vibrant community spirit. The ethnicities and cultures intermingle seamlessly, painting a panorama of harmonious living. With a population that crosses 16,000 residents, Loyalist buzzes with life while simultaneously retaining an enjoyable sense of tranquility.
Cultural & Artistic Landscape in Loyalist
The culture of Loyalist is like an intricate piece of tapestry, woven with diverse threads of art and tradition. The city hosts a myriad of local events, ranging from cultural carnivals, music concerts, to art festivals that beautifully portray the rich community spirit. Loyalist residents take immense pride in their local museums and galleries, each holding unique exhibits that narrate the tales of the region's history and life.
The Lennox and Addington County Museum and Archives, with historical artifacts and local art, is a veritable treasure chest of Loyalist's history and culture. The local theatres and art galleries further contribute to this thriving artistic scene, showcasing the creative talents of the resident artists and performers.
Educational & Research Facilities
Loyalist City boasts of well-established libraries and educational institutions that emphasize knowledge and learning. The town takes pride in its Loyalist Collegiate & Vocational Institute, ensuring excellent primary and secondary education for the town's youngsters. Another pillar of education in this city is the Loyalist College in Belleville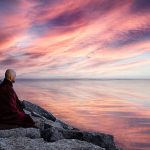 Belleville Origins & Evolution Belleville is a charming, historic city situated by the beautiful Bay of Quinte. Originally inhabited by the First Nations people, this area was first explored by French colonizers in 1615. Belleville was established as a settlement in 1789 by United Empire Loyalists fleeing the American Revolution. Officially incorporated as a city in 1877, Belleville was named... that provides a broad spectrum of programs focused on career-specific, outcome-based education and training.
The public libraries in Loyalist serve as knowledge hubs with extensive collections of books, digital resources, and focused research materials. These institutions tirelessly contribute towards the intellectual development and cohesiveness of the community.
Loyalist's Highlights & Recreation
Exciting recreational spots are sprinkled throughout the city of Loyalist, appealing to nature lovers and outdoor enthusiasts. The charm of Loyalist lies in its natural beauty, with expansive green parks and shorelines. Parrott's Bay Conservation Area and Fairfield Park are delightful green spaces offering nature trails, picnic areas, and opportunities for bird-watching.
City landmarks like the Old Hay Bay Church, being Ontario's oldest surviving church, lends Loyalist a distinctive charm. Not to forget, the invigorating experience of the Lake Ontario shoreline, an immediate audience to the grandeur of sunrise and sunset, is nothing short of poetic.
Commerce & Conveniences
In the city of Loyalist, contemporary conveniences find ease amidst the city's heritage. The city hosts various commerce centers, local shops, and quality services that cater to the necessities of the resident population. The commercial districts offer a delightful array of specialty stores and boutiques for the shopping aficionados. Banks, postal services, and seasonal marketplaces display a well-rounded economic activity while adding to the urban convenience.
Transport & Connectivity
Loyalist is well-served by multiple transportation modes facilitating easy inter and intra-city commutes. Ontario's comprehensive public transport network connects Loyalist with adjacent areas, ensuring smooth transit. Moreover, the city's proximity to major airports and transit hubs guarantees its connectedness to the broader world.
Sports Facilities
Sports thrives within the recreation-oriented landscape of Loyalist. The city is equipped with well-maintained sports centers and stadiums, fostering active community participation. From public sports fields and indoor swimming pools to sprawling golf courses like the Napanee Golf and Country Club, the city encourages an active and healthy lifestyle.
Traveler's Final Take
The city of Loyalist wraps its visitors in a comforting blend of culture, history, and modernity. Every street corner narrates intriguing tales of steadfast Loyalists while the natural beauty and modern comforts capture the senses. As a city that embodies amicable living, Loyalist stands tall as a testament to its resilient ancestors and their enduring loyalty towards their chosen land.
Must-Visit Spots in Loyalist:
1. Lennox and Addington County Museum and Archives
2. Loyalist Collegiate & Vocational Institute
3. Parrott's Bay Conservation Area
4. Fairfield Park
5. Old Hay Bay Church
6. Lake Ontario Shoreline
7. Napanee Golf and Country Club