Val-des-Monts Origins & Evolution
Located in the Outaouais region of Quebec, Canada, Val-des-Monts serves as a testament to the merger of small traditional community structures into a unified city. Initially comprising seigneurial French-Canadian settlements in the 18th century, the growth of the city botanically and socially was slow until the mid-20th century. The town transitioned from a heavily Anglicized Perkin's Mills to its current name in 1975, which translates to 'Valley of the Mountains'. It has been transformed from logging and farming territory into a major suburb for Canada's capital, Ottawa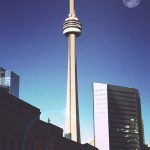 Ottawa Origins & Evolution The history of Ottawa, Canada's capital city, is rich and varied, evolving from a humble settlement of the early 1800s to the bustling modern city it is today. Originally known as Bytown after British military engineer Colonel John By, who was responsible for the construction of the Rideau Canal, the city's pivotal role within the nation's....
Its quaint appeal is complemented by historical landmarks such as the Saint-Louis-de-Gonzague Parish and the Saint-Pierre Parish. Both churches, dating back to the late 19th century, echo the region's rich colonial history, making the city a living museum of Quebec's cultural evolution.
City's Geography & Demography
Located northeast of Gatineau and west of Papineauville, Val-des-Monts stretches across a vast rural landscape, rich in hills, lakes, and wooded areas. The town is delineated by beautiful landscapes and watersheds, making it an idyllic spot for outdoor enthusiasts.
Dominated by a humid continental climate, Val-des-Monts boasts warm summers and cold winters. Its remoteness results in moderate population density with a community primarily comprising French-speaking Canadians. The city is a blend of multicultural backgrounds making for a rich, diverse demographic tapestry.
Cultural & Artistic Landscape in Val-des-Monts
Val-des-Monts is infused with vibrant cultural and artistic scenes. From traditional to contemporary, the city runs the gamut of expressions. The town hosts many arts and culture events throughout the year, like the Lac McGregor Fete Nationale du Quebec, a lakeside family event with fireworks, music, and traditional cuisine.
Though there are no dedicated museums, the historical sites like Saint-Pierre Parish double as repositories of local history and architecture. A blend of classic and modern designs, the homes, churches, and public buildings all contribute to the unique aesthetic and charm of the city.
Educational & Research Facilities
Increasingly becoming a hub for families, Val-des-Monts has a good assortment of elementary and secondary educational institutions, with schools like École Le Petit Prince and École secondaire Hormidas-Gamelin catering to the educational needs of the residents.
While there are no universities within the city, it benefits from its proximity to Ottawa, which offers easy access to several renowned higher educational institutions such as the University of Ottawa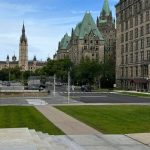 Introduction Welcome to the University of Ottawa, a beloved Canadian landmark that stands as a testament to the country's rich academic history, architectural beauty, and unique cultural experiences. Nestled in the heart of Ottawa, the capital city of Canada, this prestigious institution offers visitors a chance to immerse themselves in the vibrant atmosphere of a truly unique campus. From its... and Carleton University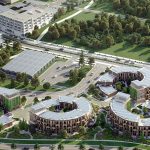 The Historical Significance of Carleton University Located in Ottawa, Ontario, Carleton University stands as a testament to Canada's rich educational history and has become an iconic landmark within the country. Established in 1942, Carleton was initially founded to provide educational opportunities for returning veterans of World War II. Since then, it has grown into a renowned institution, known for its....
Val-des-Monts's Highlights & Recreation
The city is rich in natural beauty, highlighted by the Du Lièvre River and numerous lakes dotting the region, including Lac McGregor and Lac Clair. Parks such as Parc du Moulin and Parc Marcotte offer family-friendly entertainment with camping, fishing, and hiking opportunities.
During winter, Val-des-Monts transforms into a snow wonderland, with recreational activities like snowmobiling, ice-fishing, and skidoo trails, making it a year-round destination for outdoor enthusiasts.
Commerce & Conveniences
As an emerging suburb, Val-des-Monts has all the essential services including shopping centers, banks, postal services, and more. Proximity Market, Marché Bonichoix, and some handicraft shops fulfill residents' everyday needs with an offer of locally sourced products.
Online grocery delivery and pick-up services are also available, helping to cater to the changing necessities of the population.
Transport & Connectivity
Given its rural landscape, private transportation is the most practical way to navigate around Val-des-Monts. For those relying on public transportation, Transcollines provides bus services to residents, connecting Val-des-Monts to the larger Outaouais region.
The nearest major airport is the Ottawa Macdonald-Cartier International AirportA Glimpse into Ottawa MacDonald-Cartier International Airport Nestled in the vibrant city of Ottawa, MacDonald-Cartier International Airport stands tall as a testament to Canada's rich history and its commitment to modernity. Stepping foot into this iconic landmark is like embarking on a journey through time, as it proudly showcases its architectural beauty and well-preserved historical significance. As you approach the..., approximately 50 kilometers to the south, connecting Val-des-Monts to the world.
Sports Facilities
Sport and outdoor activities form an integral part of the community culture in Val-des-Monts. The Centre de Plein Air du Lac Beauchamp and Centre sportif Robert-Rochon are playgrounds for sports enthusiasts. Ranging from kayaking to soccer, the facilities cater to a broad spectrum of sports and seasonal outdoor activities.
Traveler's Final Take
In a nutshell, the city of Val-des-Monts, with its warm community, scenic landscapes, historic sites, and wide-ranging recreational facilities, is a hidden gem in the Outaouais region. By beautifully marrying its rich history with a vibrant contemporary lifestyle, Val-des-Monts masterfully encapsulates the traditional Quebecois cultural spirit. Explore this charming city to blend with nature, rejuvenate, and trace the path of Quebec's unique evolution.
Must-Visit Spots in Val-des-Monts
Saint-Louis-de-Gonzague Parish
Saint-Pierre Parish
Lac McGregor Fete Nationale du Quebec
École Le Petit Prince
École secondaire Hormidas-Gamelin
Du Lièvre River
Lac McGregor and Lac Clair
Parc du Moulin and Parc Marcotte
Proximity Market, Marché Bonichoix
Transcollines public transportation
Centre de Plein Air du Lac Beauchamp
Centre sportif Robert-Rochon