Saint Andrews Origins & Evolution
Tracing its history back to 1783, Saint Andrews in New Brunswick, Canada, was settled by United Empire Loyalists escaping the after-effects of the American Revolutionary War. Over time, Saint Andrews developed into a bustling port town and became an instrumental landmark in Canada's maritime history. Its position along the Passamaquoddy Bay increased its significance as a trade and shipping point, acting as a portal between Canada and the United States.
Even today, the town's unique character is reflected through its beautiful preservation of Victorian architecture, which adds a distinct charm to its scenic setting. In fact, the entire town of Saint Andrews was designated a National Historic District, one of the oldest and most substantial in Canada, exemplifying its commitment to preserving its rich and vibrant history.
City's Geography & Demography
Saint Andrews is sat delicately at the southern tip of a peninsula, nestled into the eastern coast of New Brunswick. The unique geographic location provides the city with a mild maritime climate. Summers are comfortably warm, while winters are relatively less severe compared to other regions of Canada.
As per the last census in 2016, the town recorded a population of just over 1,786 residents. Despite the small population, Saint Andrews is a UNESCO-designated site of biosphere reserve, hosting a high biodiversity. Thanks to this feature, it attracts nature lovers and environmental researchers worldwide.
Cultural & Artistic Landscape in Saint Andrews
A cradle of culture, the artistic scene in Saint Andrews is visibly third-dimensional. The town is famous for the annual Paddlefest, a musical and recreational event held on the waterfront that brings together locals and tourists for a delightful weekend of fun and merriment.
Art has a special place in Saint Andrews, and this is quite evident in the Sunbury Shores Arts and Nature Centre. For over 50 years, this place has served as a learning center for both art and nature, providing locals and visitors access to exhibitions, courses, and natural settings.
Educational & Research Facilities
Saint Andrews is home to the Huntsman Marine Science Centre, a remarkable institution that serves as a hub for marine research and education. It provides various programs and field trips that bring both rookie enthusiasts and scientists face-to-face with the wonders of marine life in the Bay of Fundy.
The town also hosts the Ross Memorial Library, named after its benefactor J.D. Ross. It provides a range of books, research materials, and computing facilities to its patrons, serving as an invaluable educational resource.
Saint Andrews's Highlights & Recreation
When it comes to landmarks, the noteworthy Algonquin Resort claims the spotlight. Hosting visitors since 1889, the resort with its iconic Tudor-style architecture unfolds a world of Gothic revival style.
For outdoor honors, the Kingsbrae Garden proves irresistible. Spread across 27 acres, the horticultural masterpiece accommodates more than 50,000 perennials in several themed gardens. For explorers, the Saint Andrews Blockhouse National Historic Site provides a comprehensive trip into the past.
Commerce & Conveniences
Saint Andrews delivers a shopping experience as diverse as the town itself. From the Honeybeans Coffee, Tea, and Treats for a delightful caffeine fix, to the Cockburn's Drug Store operating in town since 1839 for pharmacy needs, every amenity is distinctive.
Local banks, like Scotiabank Saint Andrews, furnish financial services while the Canada Post Office attends to any postal requirements. The seasonal Christmas at the Market enhances the shopping spree by offering regional produce.
Transport & Connectivity
Saint Andrews is serviced well by road networks, with the NB-127 highway running through the heart of the town. The nearest airport, Saint John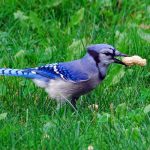 Saint John Origins & Evolution Saint John, located in the heart of the Bay of Fundy in the province of New Brunswick, is Canada's oldest incorporated city and one of its spectacular urban gems. The story of Saint John dates back to 1604 when it was first discovered by French explorers, being officially established as a city in 1785. Its... Airport, is an hour's drive from the town.
Public transportation services in the town are limited but robust. Saint Andrews is also part of the Maritime Bus network that provides regional transit connectivity while dedicated cab services cater to local travel needs.
Sports Facilities
The city of Saint Andrews takes pride in its Algonquin Golf Course, one of the top golf courses in Canada. For indoor sport enthusiasts, W.C. O'Neill Arena Complex cannot go without mention. The sports facility houses an ice rink and a theater, making it a veritable hub for sports and culture.
Traveler's Final Take
The allure of Saint Andrews resides in the quintessentially endearing small-town vibe with its Victorian charm, marine attractions, and options for outdoor activities. It is peppered with vibrant cultural venues, events that combine music with the outdoors, an active sports scene, and marketplaces that offer a piece of Saint Andrews to take home.
Must-Visit Spots in Saint Andrews:
– National Historic District
– UNESCO-designated biosphere reserve
– Paddlefest annual event
– Sunbury Shores Arts and Nature Centre
– Huntsman Marine Science Centre
– Ross Memorial Library
– Algonquin Resort
– Kingsbrae Garden
– Saint Andrews Blockhouse National Historic Site
– Honeybeans Coffee, Tea, and Treats shop
– Cockburn's Drug Store
– Canada Post Office
– Christmas at the Market seasonal event
– Scotiabank Saint Andrews
– Saint John Airport
– Maritime Bus network
– Algonquin Golf Course
– W.C. O'Neill Arena Complex.