Sainte-Catherine Origins & Evolution
Situated in the Montérégie region of Quebec, the city of Sainte-Catherine was founded in the early 18th Century. While it was originally a farming community with a church and few houses, it has since grown into a bustling town. In fact, municipal status was granted in 1940 due to the population increase resulting from QC-132 construction. Today, Sainte-Catherine flourishes with urban appeal while retaining its quaint essence.
Over the years, the city witnessed a strategically planned expansion with numerous residential, commercial, and civic infrastructures. The Gilles-Lupien Arena and municipal library, named "Le Vaisseau d'Or" after a poem by Émile Nelligan, are prime examples of the city's constant evolution. The Rue Saint-Laurent, a shopping hub in Sainte-Catherine, is a testament to its progressive vibe and vibrant cityscape.
City's Geography & Demography
Sainte-Catherine is nestled on the south shore of the mighty St. Lawrence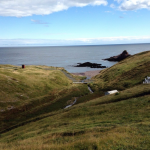 St. Lawrence Origins & Evolution Nestled in Canada's easternmost provinces, the precious gem that is St. Lawrence is imbued with a rich tapestry of history and development. It was reportedly founded in the 18th century, primarily as a fishing town due to its strategic location along the coast. The city's evolution has been largely dependent on its maritime roots, shaping... River, about 15 kilometers from Montreal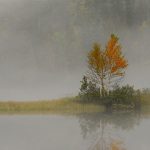 Montreal Origins & Evolution Montreal's rich history dates back to 1535 when the indigenous Iroquois people welcomed French explorer Jacques Cartier. Officially founded in 1642 by French settlers, the city rapidly developed into an essential hub for fur trading. Montreal's spectacular growth continued over the centuries, transforming this quaint outpost into a dynamic metropolis. Today, the city's deep-rooted history is.... This geography offers the city a unique charm with stunning river vistas and easy access to nature spaces like the Parc de la Terrasse. The city's semi-continental climate guarantees snowy winters and warm, humid summers, providing a variety of seasonal experiences for inhabitants and visitors alike.
The demography of Sainte-Catherine is just as diverse as its geography. With a population that hovers around 17,000, it is a blend of Francophone and Anglophone communities, reflecting a multicultural and inclusive ethos. Interestingly, Sainte-Catherine has a relatively high median age, owing to an influx of retirees drawn by the serenity and slow-paced life that the city offers.
Cultural & Artistic Landscape in Sainte-Catherine
The cultural tapestry of Sainte-Catherine is rich, vibrant, and inviting. The city hosts an array of events throughout the year, from colorful carnivals to music festivals, offering immersive experiences in its local culture. Points of interest like Musée plein air de Sainte-Catherine-de-la-Jacques-Cartier and the Invisible Art Gallery provide a glimpse into the city's artistic bent.
Apart from these, the city's theater scene is robust, with local arts organizations frequently hosting performances that add value to Sainte-Catherine's cultural wealth. The Librairie AdA, a treasure trove for book lovers, further enhances this cultural landscape by hosting literary events and workshops.
Educational & Research Facilities
Education forms an integral part of Sainte-Catherine's social fabric. The École secondaire Fernand-Lefebvre and École La Relève are standouts in the city's robust education system. Not just for the quality of education they impart, but also for their community influence.
Beyond its schools, the city houses public libraries that serve not only as hubs of knowledge but also as community resources. The Bibliothèque Le Vaisseau d'Or, in addition to offering an extensive collection of books and material, regularly organizes events promoting reading and learning.
Sainte-Catherine's Highlights & Recreation
Sainte-Catherine's recreational scene is adorned with natural landmarks and parks. The Parc de la Terrasse, a serene waterfront location along the Saint Lawrence River, offers breathtaking vistas. The Parc André-J.-Côté is another outdoor gem that residents frequent for picnics, jogging, and basketball.
It's worth noting the Parc régional des Grèves, a major attraction located at a stone's throw from the city. This park provides a wide range of recreational opportunities from hiking, snowshoeing, cross-country skiing, to bird-watching, making it a popular spot year-round.
Commerce & Conveniences
Sainte-Catherine's commercial scene revolves around Rue Saint-Laurent, a bustling hub teeming with boutiques, restaurants, and cafes. Additionally, shopping centers like Centre Saint-Rémi and Les Galeries St-Laurent cater to diverse shopping needs.
The city's banking and postal services are robust with Banque Royale and Canada Post mainstays in the sector. Seasonal flea markets are common, offering a wide array of locally produced goods and a vibrant shopping experience.
Transport & Connectivity
Given its suburban location and proximity to Montreal, Sainte-Catherine offers great transport and connectivity options. Numerous bus routes operated by the Réseau de transport métropolitain connect the city internally and with neighboring areas.
As for long-distance connectivity, the Montréal–Pierre Elliott Trudeau International Airport is about an hour's drive away. The proximity to significant highways QC-132 and QC-30 further enhances the city's strategic location.
Sports Facilities
Sainte-Catherine is home to several sports facilities, including the Gilles Lupien Arena. This indoor ice rink hosts hockey games, figure skating shows, and public skating. The city also brims with neighborhood parks alongside dedicated cycling paths, making it a haven for sports enthusiasts.
Traveler's Final Take
Sainte-Catherine is undoubtedly a city of contrasts – night skies reflecting in the St. Lawrence River juxtaposing with the bustling cityscape, quaint cultural ethos mingling with urban vibrancy. Whether it's exploring the Parc régional des Grèves, indulging in shopping at Rue Saint-Laurent, or delving into the city's rich cultural heritage, the possibilities in Sainte-Catherine are near endless.
Must-Visit Spots in Sainte-Catherine:
– Gilles-Lupien Arena
– Le Vaisseau d'Or Library
– Rue Saint-Laurent
– Parc de la Terrasse
– Musée plein air de Sainte-Catherine-de-la-Jacques-Cartier
– Invisible Art Gallery
– Librairie AdA
– École secondaire Fernand-Lefebvre
– École La Relève
– Parc André-J.-Côté
– Parc régional des Grèves
– Centre Saint-Rémi
– Les Galeries St-Laurent
– Banque Royale
– Canada Post
– Gilles Lupien Arena
– Montréal–Pierre Elliott Trudeau International Airport.