Magrath Origins & Evolution
Founded in 1899, Magrath is a beautiful hamlet in the province of Alberta, Canada. Conceived as a model irrigation colony by Charles A. Magrath, after whom the town was named, it was meticulously planned and developed by him along with other Canadian officials and financiers. The development of community-based irrigation systems during the early 20th century turned Magrath into a thriving agrarian community. It is now well-known for its expansive wheat fields and canola plantations, offering picturesque rural scenery.
The town has sustained its unique character over the years, maintaining its distinctive farming-focused heritage while embracing modernization. As a testament to this, several restored original homes and buildings dating back to its founding era can still be seen around the town center. Each standing edifice echoes the determination of the early settlers, making Magrath's history palpable.
City's Geography & Demography
Located in the southern part of Alberta, Magrath is 32 kilometers south of Lethbridge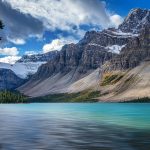 Brief History of Lethbridge Located in the province of Alberta in Canada, the city of Lethbridge has grown steadily ever since its founding as a mining town in the late 19th century. In 1883, Elliot T. Galt had a vision of a prosperous coal mining operation in the area. A year later, Galt's dream was realized, and the North Western... and offers easy access to international borders and major urban centers. The town enjoys a semi-arid climate characterized by hot, dry summers and cold winters – a climate quite conducive to its core agricultural activities.
As of the 2016 census, Magrath has a population of a little over 2,300, which reflects a blend of young families, senior citizens, and working professionals. The town is known for its welcoming and inclusive spirit, underlined by a strong sense of community, making it a pleasant place for all residents, irrespective of age or background.
Cultural & Artistic Landscape in Magrath
Although small, Magrath offers a vibrant cultural and artistic scene. The Magrath Museum and Archives serve as a repository of local history where artifacts, photographs, and records of the town's past are preserved. The museum organizes regular exhibits, showcasing different aspects of rural life, agriculture, and pioneer history.
Moreover, the town frequently hosts community events such as the Magrath Days and Agricultural Fair, tournaments, parades, rodeos, open-air concerts, and Canada Day festivities. The Magrath Community Library also hosts storytelling sessions, adult literacy programs, and book clubs, invoking connections between stories of the past and present.
Educational & Research Facilities
Education is a focal point in Magrath's community life. The town is served by the Westwind School Division and features several excellent educational facilities. Magrath Elementary School and Magrath High School provide quality education to local children and youth.
Magrath Public Library serves as a key educational and research hub, home to a variety of books, newspapers, magazines, digital resources, and community programs. These institutions are more than mere places of learning; they are central to the community's intellectual growth and shared sense of place.
Magrath's Highlights & Recreation
Magrath is home to a range of recreational facilities and landmarks. The crown jewel is the Pothole Creek Trail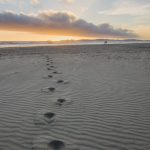 Trail Origins & Evolution The city of Trail, situated in British Columbia, Canada, holds a rich history that traces its roots to the 19th century. The city was founded by prospectors during the Gold Rush era, enticed by its bountiful deposits of minerals, mainly gold, silver, and copper. Later, the thriving mining industry prompted the construction of the Trail Smelter,..., a hiking and cycling trail that offers stunning views of the surrounding landscapes. The town also boasts a beautiful golf and country club, replete with a unique 18-hole championship golf course that attracts players from all over southern Alberta.
The charming Magrath Centennial Park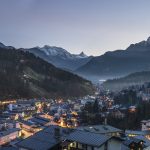 A Storied Past: The Historical Significance of Centennial Park Named in honor of Canada's centennial in 1967, Centennial Park illustrates the country's rich history and evolution over time. A living testament to Toronto's commitment to preservation, the park stretches over an expansive 525 acres and was unveiled to commemorate the country's 100th birthday. Venturing through the serene environs, it is... is a favorite spot among locals who enjoy its serene setting, offering ample opportunities for picnics, walks, and relaxation. The annual summer events in the park are a highlight for young and old alike.
Commerce & Conveniences
Despite its small size, Magrath houses a range of shops and businesses. This includes grocery stores, drug stores, hardware shops, designer boutiques, and more. The Canada Post outlet provides postal services. Moreover, the town hosts an annual summer market where farmers and small businesses sell fresh produce, baked goods, and locally made crafts.
Transport & Connectivity
Magrath is well-connected by road to other towns and cities in Alberta, with Highway 5 running just east of town. A local bus service operated by the Southland Transportation provides public transport within the town, and a shuttle service connects Magrath with Lethbridge. The nearest airport is the Lethbridge County Airport, offering commercial flights and cargo services.
Sports Facilities
Magrath offers excellent sports facilities with an outdoor swimming pool, a skatepark, baseball diamonds, a soccer field, and several playgrounds. The town is proud of its sports teams who regularly participate in regional tournaments. The community particularly looks forward to the annual Magrath Days Basketball Tournament hosted by the local high school.
Traveler's Final Take
With its beautiful landscapes, cultural richness, and welcoming community, Magrath is a hidden gem that offers an ideal blend of small-town charm and modern conveniences. It's an inviting place to visit and a wonderful place to live, offering something for everyone, regardless of age or interest.
Must-Visit Spots in Magrath
Magrath Museum and Archives
Magrath Community Library
Pothole Creek Trail
Magrath Golf and Country Club
Magrath Centennial Park
Annual Summer Market
Magrath Days Basketball Tournament
Magrath's Skatepark and Pool