Brossard Origins & Evolution
Brossard, a captivating city located in the province of Quebec in Canada, has a rich and diverse history. Founded in 1958, it is a part of the Greater Montreal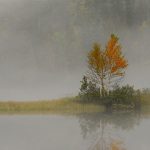 Montreal Origins & Evolution Montreal's rich history dates back to 1535 when the indigenous Iroquois people welcomed French explorer Jacques Cartier. Officially founded in 1642 by French settlers, the city rapidly developed into an essential hub for fur trading. Montreal's spectacular growth continued over the centuries, transforming this quaint outpost into a dynamic metropolis. Today, the city's deep-rooted history is... area. Named after its first mayor, Georges-Henri Brossard, the city was incorporated after a piece of land was partitioned from the neighboring municipalities of La Prairie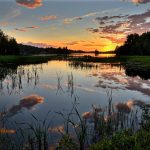 La Prairie Origins & Evolution Located in Quebec, Canada, the city of La Prairie traces its roots back to 1647 making it one of the oldest towns in Quebec. It was originally inhabited by Iroquois Indians until French settlers arrived, establishing it as a French colony. Its name in French, 'la prairie' evokes images of stunning landscapes and sprawling meadows... and Saint-Lambert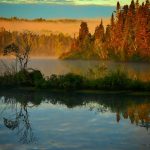 Saint-Lambert Origins & Evolution Nestling on the south shore of the St. Lawrence River, the city of Saint-Lambert, Quebec, boasts a rich and storied history. Founded in 1857 by Colonel Robert W. Harwood, Saint-Lambert was initially a quiet, agricultural community. Several notable events contributed to its expansion, such as the opening of Victoria Bridge in 1859, which linked the city....
Brossard's development has been steady and sustained. From a primarily agrarian society, it quickly adapted to the urbanized and industrious character of the Greater Montreal area. The 1970s and 1980s marked significant expansion, with new subdivisions and commercial centers being established. Today, Brossard stands as a vibrant and modern city, exemplifying the blend of French and English cultures that defines Quebec.
City's Geography & Demography
Situated along the Saint Lawrence River, Brossard offers a picturesque landscape marked with green spaces and suburban development. Its climate boasts four distinct seasons, with moderately warm summers and cold, snowy winters. It covers an area of about 45.2 square kilometers and is divided into many sectors, notably the upscale and historic 'S' sector and the eclectic 'T' sector.
According to the latest Canadian census, Brossard's population just exceeds 85,000. It is a diverse community, populating individuals from across a broad spectrum of cultures and ethnicities, including a significant number of immigrants. The city continues to grow, both culturally and economically.
Cultural & Artistic Landscape in Brossard
Known for a thriving cultural scene, Brossard places significant emphasis on arts and community participation. Spaces like the Brossard Library and Cultural Centre and the Étoile Banque Nationale theater offer unique experiences, with a range of cultural events, art exhibitions, and theater performances taking place regularly.
Local events are a highlight of this city. The Sound of Light, an annual firework competition, and the Salon du livre de la Rive-Sud, a popular book fair, illustrate Brossard's commitment to culture and the arts.
Educational & Research Facilities
Brossard is home to several schools, providing exceptional education to its residents. It boasts three French high schools and five English primary schools. The city also encompasses several research institutions noted for their progress in the field of science and technology, proving its commitment to academic excellence.
Lovers of literature have nine libraries to choose from in Brossard, each offering a quiet sanctuary for readers of all ages.
Brossard's Highlights & Recreation
Brossard's recreational offerings are plentiful. From lush parks like the Panoramic Park and the Parc Radisson to the elegant Saint-Lambert Golf Club and the Brossard Marina, there's something for everyone.
One cannot talk about Brossard without mentioning Quartier DIX30, the largest open-air shopping mall in Canada. With a mix of retail outlets, entertainment facilities, and eateries, it's the perfect destination for a leisurely day out.
Commerce & Conveniences
Brossard boasts a network of retail and commercial services. Banks, postal services, and supermarkets are easily accessible across the city. General services like healthcare centres, various retail outlets, and a myriad of restaurants are also found in abundance. Seasonal events such as the summer sidewalk sale at DIX30 and the winter markets during the holiday season provide unique shopping experiences.
Transport & Connectivity
Brossard boasts a well-connected transport network. The Hubert-Baudoin REM (Réseau express métropolitain) station enables quick and convenient travel across Montreal. For air travel, the Pierre Elliott Trudeau International Airport is nearby, ensuring Brossard's connectivity remains both local and international.
Sports Facilities
With a multitude of sports facilities and arenas, Brossard fosters a healthy and active community. The Complexe sportif Bell hosts sporting events and serves as a practice facility for local sports teams. The city's many parks also offer outdoor athletic fields and other recreational amenities.
Traveler's Final Take
From its humble origins to its present status as a vibrant, modern city, Brossard's story is one of growth and cultural amalgamation. With a wide range of recreational venues, modern conveniences, and its distinct cultures, the city is a testament to Canadian multicultural coexistence.
Must-Visit Spots in Brossard
1. Brossard Library and Cultural Centre
2. Étoile Banque Nationale
3. Panoramic Park
4. Parc Radisson
5. Saint-Lambert Golf Club
6. Brossard Marina
7. Quartier DIX30
8. Hubert-Baudoin REM station
9. Complexe sportif Bell
10. Pierre Elliott Trudeau International Airport.