North Cypress-Langford Origins & Evolution
North Cypress-Langford, located in the province of Manitoba in Canada, is an amalgamation of two rural municipalities, North Cypress and Langford. The union occurred on the 1st of January 2015, providing a home to a populace that thrives on agriculture, forestry, fishing, and hunting. The area is rich in history, with traces of Indigenous and European settlers as early as the 18th century. Growth and development ensued over the years, housing quaint settlements and showcasing rustic charm encapsulated in the country-town feeling the city exudes today.
From a historical perspective, the city yields fascinating observations related to its evolution. This locale has undergone significant transformations regarding social development, infrastructure, and technology, all while retaining its cultural roots and quaint charms.
City's Geography & Demography
Situated in south-western Manitoba, North Cypress-Langford is set along the productive plains of the Suris River. The diverse climate, ranging from cold, snowy winters to warm summers, defines the natural beauty this city presents. Fertile soils support a thriving agricultural industry, characterized by grain farming and cattle rearing, and also provide a picturesque landscape for visitors to appreciate.
Population-wise, North Cypress-Langford, as per the census data of 2016, is home to just over 1,500 individuals. Despite its compact size, the city demonstrates a vibrant mix of ethnicities, further complementing the rich heritage and cultural milieu this place offers.
Cultural & Artistic Landscape in North Cypress-Langford
Despite its modest size, North Cypress-Langford is rich in cultural and artistic endeavors. Annual events like the North Cypress Agricultural Fair showcase the city's robust agricultural heritage. Additionally, one can savor a taste of the locale's history in the Carberry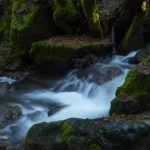 Carberry Origins & Evolution The quaint town of Carberry, nestled in the heart of Manitoba, Canada, boasts a history as rich as the farmland that surrounds it. Initially settled in 1882 as a stop along the Canadian Pacific Railway, Carberry fast became a hub of agricultural activity, fostering a community deeply connected to the earth. This firm foundation in agriculture... Plains Museum.
Not to be mistaken for lacking in the arts, the city offers various artistic outlets. This includes crafts shops where local artists sell unique, handcrafted pieces that embody the spirit of the region.
Educational & Research Facilities
North Cypress-Langford focuses greatly on education and research. It is anchored by the Carberry Collegiate, which provides primary through senior-level education. The locale is also proximal to Brandon University, which is just a short distance away.
Several libraries, such as the Carberry/North Cypress Library, offer excellent resources and services, including vast book collections and internet access, fostering an environment conducive to learning and growth.
North Cypress-Langford's Highlights & Recreation
For recreation and unwinding, the city has much to offer. The visitor-friendly Spruce Woods Provincial Park provides an ideal spot for camping, hiking, and bird-watching, while the city's iconic sand dunes provide a unique experience.
Commerce & Conveniences
Brimming with local shops, North Cypress-Langford guarantees a personal and memorable shopping experience. Stores like Carberry's Speciality Shops offer locally sourced goods, while the area's banks and post offices guarantee convenience for both locals and travelers.
Transport & Connectivity
In terms of connectivity, North Cypress-Langford boasts a well-organized and efficient public transportation system. Proximity to major highways and Brandon Municipal Airport allows easy connectivity to surrounding regions.
Sports Facilities
Finally, for sports enthusiasts, there's the Carberry Curling Club and Bowling Lane, and for golfing enthusiasts, the Carberry Sand Hills Golf Course presents an impeccable blend of beauty and challenge.
Traveler's Final Take
Overall, North Cypress-Langford, with its serene rural beauty, all-inclusive infrastructure, excellent educational facilities, inclusive and efficient transport system, rich cultural diversity, and robust recreational options, promises an enriching experience for its residents and visitors alike.
Must-Visit Spots in North Cypress-Langford:
– North Cypress Agricultural Fair
– Carberry Plains Museum
– Local Craft shops
– Carberry Collegiate
– Brandon University
– Carberry/North Cypress Library
– Spruce Woods Provincial Park
– Carberry's Speciality Shops
– Brandon Municipal Airport
– Carberry Curling Club and Bowling Lane
– Carberry Sand Hills Golf Course