Moncton Origins & Evolution
A gem nestled in the heart of Canada's Atlantic region, Moncton is a bustling city that's rich with history and culture. Established as a city in 1855, its roots trace back to Acadian settlers in the 1670s. Today, it stands as the largest city in New Brunswick and a leading cultural and economic hub in Atlantic Canada.
Moncton's history is marked by resilience and reinvention. Its name is a tribute to Lieutenant-Colonel Robert Monckton, a key player in the British capture of nearby Fort Beauséjour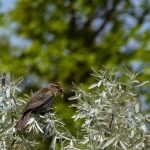 Beauséjour Origins & Evolution Nestled in the province of Manitoba, Canada, lies the charming city of Beauséjour. Having roots dating back to the late 19th century, Beauséjour emerged as a trading post for fur and was witness to an influx of Ukrainian and Polish immigrants. The city carries its cultural heritage forward with a deep-seated sense of community spirit. Beauséjour... in 1755. While Moncton faced an economic downturn in the late 1800s due to the decline of the shipbuilding industry, it rebounded in the 20th century with significant industrial development and the growth of its transportation infrastructure.
City's Geography & Demography
Moncton is strategically located in the PetitcodiacPetitcodiac Origins & Evolution Petitcodiac, an enchanting village nestled at the heart of New Brunswick, Canada, prides itself on a rich history dating back to the 18th century. Originally inhabited by the Mi'kmaq and later by Acadian settlers, the name "Petitcodiac" is Mi'kmaq for "bends like a bow," derived from the peculiar serpentine flow of Petitcodiac River. Over the centuries,... River Valley and is renowned for its picturesque beauty. With the Northumberland Strait to the east, it enjoys a relatively mild maritime climate, characterized by warm summers and moderate winters.
Moncton's population reflects a dynamic mix of cultures. French and English bilingualists abound, underscoring the city's rich Acadian heritage and multicultural spirit. Its burgeoning populace, which totals over 70,000 residents, fabricates a lively blend of old-world charm and modern urban life.
Cultural & Artistic Landscape in Moncton
Art and culture thrive in Moncton, with a range of events, museums, and galleries epitomizing local and international talent. The Acadian Museum (Musée Acadien) stands as a testament to the region's Acadian past, while the Capitol Theatre, a 1920s vintage vaudeville house, hosts top-tier performances and festivals.
Art appreciators can explore the treasures of the Moncton Gallery, which proudly showcases the work of regional artists. For those interested in contemporary culture and arts, the Aberdeen Cultural Centre offers exhibits, workshops, and performances, valuing artistic diversity and inclusivity.
Educational & Research Facilities
Moncton is home to several prominent educational and research facilities. At the apex is the Université de Moncton, New Brunswick's largest francophone university, offering a myriad of programs in diverse arenas. The Moncton Public Library, a hub of knowledge and culture, is a blessing for both residents and visitors, offering educational material and innovative programs in both official languages.
Moncton's Highlights & Recreation
Moncton's natural and architectural landmarks are a sight to behold. Magnetic Hill, a renowned geographical wonder, promises an unforgettable experience. For nature enthusiasts, the Centennial Park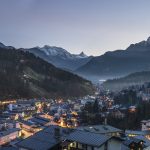 A Storied Past: The Historical Significance of Centennial Park Named in honor of Canada's centennial in 1967, Centennial Park illustrates the country's rich history and evolution over time. A living testament to Toronto's commitment to preservation, the park stretches over an expansive 525 acres and was unveiled to commemorate the country's 100th birthday. Venturing through the serene environs, it is..., a 94-hectare city park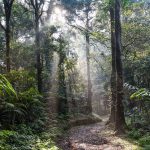 A Monumental Journey Through Time This Canadian beacon of historical significance, City Park, invites visitors into the heart of its rich legacy. While enjoying a panoramic embrace of lush landscapes surrounded by urbanized modernity, it's easy for one to downfall into a welcoming sense of timelessness. Originally constructed in the late 19th century, City Park serves as a testament to..., offers recreational sports facilities and beautiful walking trails.
For architecture aficionados, the Bore View Park provides a perfect view of the city's iconic Petitcodiac River, known locally as the 'Chocolate River'. History buffs should not miss the historic Treitz Haus, a heritage site that takes visitors back to the early settler era.
Commerce & Conveniences
Moncton offers a variety of shopping experiences. Main Street, lined with idiosyncratic shops, bars, and restaurants, is the heartbeat of Moncton's shopping scene. Banks, post offices, and various sales infrastructures are amply scattered around the city, too, making it a well-serviced city.
Transport & Connectivity
Connectivity is seamless in Moncton. The Greater Moncton Roméo LeBlanc International Airport serves numerous Canadian and international destinations. Its efficient public transportation system, serviced by Codiac Transpo, and neatly laid road networks make commuting easy.
Sports Facilities
Sporting facilities in Moncton cater to all, from amateurs to professionals. The Moncton Coliseum Complex is an exquisite center for indoor sports and events, offering an arena and several trade show venues. Also noteworthy is the Stade Croix-Bleue Medavie Stadium, the country's newest FIFA standard soccer field.
Traveler's Final Take
Moncton, with its rich tapestry of history, culture, and modern infrastructure, promises a captivating experience that goes beyond the ordinary. Whether it's relishing dynamic cultural performances, exploring the city's landmarks, or indulging in recreational pursuits, the city leaves an indelible impression on its visitors.
Must-Visit Spots in Moncton
Acadian Museum (Musée Acadien)
Capitol Theatre
Moncton Gallery
Aberdeen Cultural Centre
Université de Moncton
Moncton Public Library
Magnetic Hill
Centennial Park
Bore View Park
Treitz Haus
Main Street
Greater Moncton Roméo LeBlanc International Airport
Moncton Coliseum Complex
Stade Croix-Bleue Medavie Stadium