Petitcodiac Origins & Evolution
Petitcodiac, an enchanting village nestled at the heart of New Brunswick, Canada, prides itself on a rich history dating back to the 18th century. Originally inhabited by the Mi'kmaq and later by Acadian settlers, the name "Petitcodiac" is Mi'kmaq for "bends like a bow," derived from the peculiar serpentine flow of Petitcodiac River. Over the centuries, the village has evolved from an agricultural community to a vibrant residential hub, preserving its distinct rural charm yet embracing modern-day amenities.
Paying homage to its roots, the Petitcodiac Historical Society continually works to conserve the village's heritage. The Heritage House Museum provides a vivid display of artifacts and exhibits that narrate the captivating tale of Petitcodiac from its prehistoric days to the present.
City's Geography & Demography
Petitcodiac is strategically located at the apex of the Petitcodiac River Valley, approximately 41 kilometers from Moncton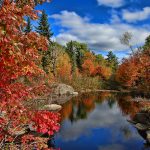 Moncton Origins & Evolution A gem nestled in the heart of Canada's Atlantic region, Moncton is a bustling city that's rich with history and culture. Established as a city in 1855, its roots trace back to Acadian settlers in the 1670s. Today, it stands as the largest city in New Brunswick and a leading cultural and economic hub in Atlantic.... Enjoying a temperate climate, the village hosts a variety of lush foliage through Spring and Fall, accompanied by breathtaking snowy landscapes in Winter.
The village is a welcoming haven of diversity, home to over 1,400 residents. It is colored by a mosaic of cultures, primarily Anglophone and a smaller proportion of Francophone and First Nations residents.
Cultural & Artistic Landscape in Petitcodiac
Petitcodiac boasts a lively cultural scene that marries traditional and contemporary arts. The annual Petitcodiac War Days present a lively showcase of the village's history through reenactments, featured at the Heritage House Museum. Meanwhile, the Petitcodiac Public Library frequently hosts local artists' exhibitions, offering a patronage to the thriving local art community.
While a small village, Petitcodiac has a state-of-the-art theatre, The Petitcodiac Playhouse, showcasing performances from local and visiting troupes. Additionally, local musicians often grace the bandstands of the village's parks, adding a melodious charm to the rustic ambiance.
Educational & Research Facilities
Offering a robust educational infrastructure, Petitcodiac houses the anglophone Petitcodiac Regional School and the Francophone École Carrefour Étudiant. The Petitcodiac Public Library, housing a vast collection of books and periodicals, serves as an intellectual hub for students and scholars alike.
Petitcodiac's Highlights & Recreation
Petitcodiac is a haven for outdoor enthusiasts, with picturesque parks like Anagance Ridge Nature Preserve and Petitcodiac River Valley Trail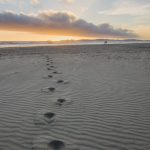 Trail Origins & Evolution The city of Trail, situated in British Columbia, Canada, holds a rich history that traces its roots to the 19th century. The city was founded by prospectors during the Gold Rush era, enticed by its bountiful deposits of minerals, mainly gold, silver, and copper. Later, the thriving mining industry prompted the construction of the Trail Smelter,.... These offer ample activities like hiking and bird-watching amidst breathtaking landscapes. In addition, the Petitcodiac War Monument, a striking testament of the village's history, draws many history aficionados.
Commerce & Conveniences
The Village Market serves as Petitcodiac's primary shopping destination, offering a variety of local and imported goods. Residents and visitors can also take advantage of the comprehensive services provided by the RBC Royal Bank, the Petitcodiac Post Office, as well as periodic seasonal sales hosted in various stores across the village.
Transport & Connectivity
Petitcodiac enjoys a strategic location along Route 106, connecting it to Moncton, Salisbury
Salisbury Origins & Evolution Located in New Brunswick, the charming city of Salisbury is steeped in a rich and vibrant history. Founded in 1784, Salisbury's development was largely influenced by its utilization as a handy pathway for travellers journeying between Halifax, Nova Scotia towards Saint John and Fredericton. Continued development was driven through the nineteenth century by the timber industry,... and Prince Edward Island. The Village is also easily accessible by the interprovincial Via Rail network. The Greater Moncton Roméo LeBlanc International Airport, located at a convenient distance, facilitates air connectivity.
Sports Facilities
Petitcodiac is home to the Petitcodiac Sportsman Club, offering facilities for sports like soccer and baseball. It boasts a meticulously maintained baseball diamond, soccer pitches, and indoor training facilities, cherished by sports fans of all ages.
Traveler's Final Take
With its rich history, vibrant cultural scene, abundant natural beauty and friendly community, Petitcodiac indeed offers a fulfilling experience to both its residents and visitors. Whether a history buff, an art enthusiast, outdoor lover, or a sports fan, Petitcodiac has something unique for everyone. Don't leave the village without sampling the local culinary scene, particularly the fish and chips.
Must-Visit Spots in Petitcodiac
Petitcodiac Historical Society
Heritage House Museum
Petitcodiac War Days
Petitcodiac Public Library
The Petitcodiac Playhouse
Anagance Ridge Nature Preserve
Petitcodiac River Valley Trail
Petitcodiac War Monument
Village Market
RBC Royal Bank
Petitcodiac Post Office
Petitcodiac Sportsman Club