Musquash Origins & Evolution
The local municipality of Musquash, located in the Canadian province of New Brunswick, has deep historical roots. The name 'Musquash,' as it was dubbed by the original Mi'kmaq inhabitants, translates to 'marshy region.' Originating as a rural community in the 19th century, it has evolved beautifully, focusing on its rich natural attributes. Surrounded by rugged landscapes and the majestic Bay of Fundy, Musquash has preserved its historic charm while embracing modern living.
Over the years, the community has upheld its vibrant legacy, adapting with times but never straying from its origins. With the incorporation of Musquash as a local service district in 1966, the town has seen steady development and growth. Now it embodies a harmonious blend of past, present, and future, retaining a palpable sense of history while fostering a burgeoning sense of progress.
City's Geography & Demography
Musquash is ideally situated around 20 km southwest of Saint John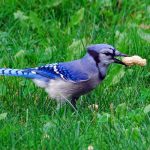 Saint John Origins & Evolution Saint John, located in the heart of the Bay of Fundy in the province of New Brunswick, is Canada's oldest incorporated city and one of its spectacular urban gems. The story of Saint John dates back to 1604 when it was first discovered by French explorers, being officially established as a city in 1785. Its..., inextricably linked to the Bay of Fundy. Known for its distinct oceanic climate, Musquash experiences moderate temperatures year-round. Its geographical setting influences a rich variety of flora and fauna, adding to the city's charm.
The demography of Musquash is as diverse as its landscapes. As of the 2016 Census, the population stood at approximately 1,200, with the community valuing an inclusive, neighborly ethos. This strong sense of shared community propels the burgeoning growth, making Musquash a fascinating meld of diverse cultures co-existing harmoniously.
Cultural & Artistic Landscape in Musquash
A sense of community thrives in Musquash, with year-round events that celebrate its rich heritage, arts, and culture. Community events such as Harvest Festivals and the New Brunswick Day Celebration are well-loved occasions that bind the people together.
In terms of cultural infrastructure, the nearby city of Saint John hosts multiple museums and galleries, including the New Brunswick Museum and the Saint John Arts Centre. Though Musquash doesn't have museums or galleries of its own, these institutions are easily accessible and central to the cultural experiences of Musquash residents.
Educational & Research Facilities
Education is given utmost importance in Musquash, with several well-established schools within and around the town. The close-knit community takes pride in its affiliations with institutions such as the Musquash Elementary School and the nearby University of New Brunswick in Saint John.
The University provides excellent research facilities, playing an instrumental role in shaping the intellectual discourse within and beyond the community of Musquash. Libraries such as the Saint John Free Public Library serve as vital points for community engagement, learning, and research.
Musquash's Highlights & Recreation
Being home to the first marine protected area in Canada, the Musquash Estuary, the town is a haven for nature and outdoors enthusiasts. Here, one can immerse oneself in the untouched beauty of the diverse ecosystem, serene hiking trails, and picturesque waterfronts.
Musquash also hosts several parks and recreational spots, the extensive Lorneville Walkway being one such hot spot. The Silver Falls Provincial Park, Five Fathom Hole, and the Lorneville and Black River Trails offer ample opportunity for exploration and adventure.
Commerce & Conveniences
Small-town commerce thrives in Musquash, catering to the day-to-day needs of its residents. From general stores and convenience shops to banking services and post offices, Musquash offers a well-rounded quality of life without the hustle of big city living. The Musquash Market is a distinctive feature of the town, as locals gather there for fresh produce and community camaraderie.
Transport & Connectivity
Musquash enjoys exceptional connectivity, being situated close to Saint John. It is serviced by the regional Saint John Transit, providing easy accessibility to surrounding areas. The closest airport is the Saint John Airport, ensuring a seamless connection for travelers to other parts of Canada.
Sports Facilities
The community of Musquash is committed to fostering a healthy and active lifestyle. Organized sports events at the local Community Centre and nearby schools serve the community's sports enthusiasm. While it lacks major sports centers or stadiums, the community utilizes available spaces creatively for various athletic activities.
Traveler's Final Take
Musquash is a town of serenity and solitude, closely knit by a sense of shared community. Its idyllic setting, combined with its rich heritage and warm-hearted residents, makes it a worthwhile visit for those seeking to incorporate nature, culture, and community into their travel experiences.
Musquash: Must-Visit Spots
– Musquash Estuary
– Lorneville Walkway
– Silver Falls Provincial Park
– Five Fathom Hole
– Lorneville and Black River Trails
– Musquash Market
– Harvest Festivals & New Brunswick Day Celebration
– University of New Brunswick in Saint John
– Saint John Free Public Library