Orillia Origins & Evolution
Fondly referred to as "Ontario's Sunshine City", Orillia lies nestled in the heart of Ontario's Lake Country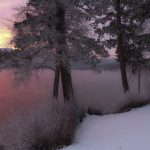 Lake Country Origins & Evolution Nestled the Okanagan Valley of British Columbia, Lake Country is a vibrant district municipality that was established in 1995. Its history is rooted in rich local Indigenous cultures, the fascinating growth of the orchard industry, and the exploratory spirit of the pioneering era. The city's evolution speaks to an amalgamation of four distinct communities including.... History records the city's inception back in 1867 when the village of Orillia got incorporated. Over the years, this humble village evolved into a bustling city that now serves as an administrative and commercial hub for the region. Heavily influenced by its original inhabitants, the Ojibwa, a subtribe of the Anishinaabe, Orillia's development reflects the delicate blend of indigenous culture with the Western.
Building on its historical roots, Orillia has consciously maintained its Victorian-style Downtown with a unique appeal. This early period Victorian streetscape is the visual reminder of Orillia's rich history and its growth narrates a story of resilience and adaptability.
City's Geography & Demography
Orillia is strategically located between Lake Simcoe and Lake Couchiching, offering breathtakingly scenic views. The city is characterized by a humid continental climate, with differences in winter and summer temperatures. The city thrives on its small-town charm while successfully maintaining a population of around 31,000 as per the 2016 census.
The demographic is diverse, with a significant proportion of older adults making up the population. Senior citizens form a substantial part of the demographic due to the city's reputation as a popular retirement destination. This diversity in the city's population additionally adds to Orillia's rich community mosaic.
Cultural & Artistic Landscape in Orillia
Culturally, Orillia is a vibrant canvas of festivals, performances, and art exhibitions. The annual Mariposa Folk Festival is a cultural highlight, featuring artists from across the globe. The city is also home to the Orillia Opera House, which regularly presents concerts, theatrical performances, and comedy shows.
The city boasts a plethora of art galleries as well. The Orillia Museum of Art & History is renowned for its enriching exhibitions, while the Gallery 111 provides a platform for local artists. Leacock Museum is another cultural landmark dedicated to humorist Stephen Leacock.
Educational & Research Facilities
The city of Orillia respects the thirst for knowledge, with tertiary institutions like Lakehead University and Georgian College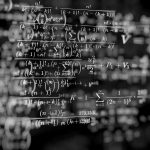 The Historical Significance of Georgian College Nestled in the heart of Ontario, Georgian College holds a profound historical legacy as one of Canada's premier institutions of higher learning. Founded in 1967, it rapidly evolved into a leading polytechnic institute, setting the stage for its transformative impact on Canadian education. The college uniquely pioneered cooperative education programs in the country, revolutionizing.... The Orillia Public Library and the Learning Centre serve as central pillars for researchers and lifelong learners. Orillia also hosts many research institutions, such as the Ontario Provincial Police Headquarters, contributing to Orillia's strong academic environment.
Orillia's Highlights & Recreation
Orillia offers numerous recreational opportunities to its residents and visitors. Couchiching Beach Park is a popular summer spot known for its sandy beach and picturesque sunsets. Centennial Park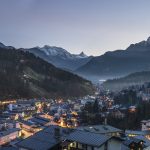 A Storied Past: The Historical Significance of Centennial Park Named in honor of Canada's centennial in 1967, Centennial Park illustrates the country's rich history and evolution over time. A living testament to Toronto's commitment to preservation, the park stretches over an expansive 525 acres and was unveiled to commemorate the country's 100th birthday. Venturing through the serene environs, it is..., with its splendid waterfront location, is another preferred recreational spot. Other landmarks include The Port of Orillia, Orillia Soldiers' Memorial Hospital, and the Orillia Square Mall.
Commerce & Conveniences
Orillia caters to all shopping needs, from food to fashion. The Downtown core has a plethora of unique shops that offer a vast array of products. Financial institutions like banks and credit unions are easily accessible around the city. Orillia also provides excellent postal services with its central Canada Post Office.
Transport & Connectivity
Orillia remains well-connected with an efficient public transportation system operated by Orillia Transit. Further, its proximity to Lake Simcoe Regional Airport offers easy air travel access. The city is also serviced by two major highways and forms a vital part of the region's transit infrastructure.
Sports Facilities
For sports enthusiasts, Orillia doesn't disappoint. Rotary Place is a multi-use facility that hosts ice sports in winter and dry floor activities during the summer. The city also boasts a beautiful waterfront with boating facilities.
Traveler's Final Take
In summary, whether it's for relocation, education, vacation, or retirement, Orillia serves as a city worth exploring. Steeped in history, enriched by culture, and blessed with natural beauty, Orillia's unique offering aptly justifies its repute as Ontario's Sunshine City.
Must-Visit Spots in Orillia
Victorian-Style Downtown
Orillia Opera House
Orillia Museum of Art & History
Gallery 111
Lakehead University
Georgian College
Couchiching Beach Park
Centennial Park
The Port of Orillia
Orillia Soldiers' Memorial Hospital
Orillia Square Mall
Rotary Place