Dundas Origins & Evolution
Established in 1787, the city of Dundas sits nestled within the larger city of Hamilton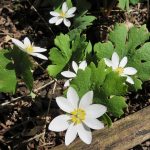 Hamilton Origins & Evolution Hamilton, often known as "Steeltown" due to its dominant steel and manufacturing sectors, is a city rich with history. Founded by George Hamilton in 1816 following the War of 1812, it quickly became a prominent industrial centre due to its strategic location at the western end of the Niagara Peninsula. Notably, the city was home to..., Ontario. In its early days, Dundas thrived as a bustling trading hub, buoyed by its prime positioning near a series of cascading waterfalls along Spencer Creek. The town's evolution continued forth, with the 19th century witnessing an influx of industries such as flour, paper, and cotton mills. Dundas's amalgamation into Hamilton in 2001, marked another key milestone in its history. Today, the city retains a distinct ambiance, harkening back to its stand-alone status, with charming period architecture adorning its streets and evoking nostalgic reminiscences of its rich heritage.
City's Geography & Demography
Dundas is situated in a unique Valley, blessed with spurs of the Niagara Escarpment, and effectively framed by the Bruce Trail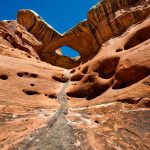 Introduction Stretching over a magnificent 900km from Niagara to Tobermory, the Bruce Trail is one of Canada's most iconic natural and historical landmarks. It's not just a hiking trail—it's a journey through a succession of stunning landscapes, diverse ecosystems, and a rich tapestry of history that demonstrates the resilience of nature and the shared determination of those who helped create.... Its moderate climate, characterized by warm summers and relatively mild winters, enhances the attractiveness of its natural splendor. With a population hovering close to 25,000, Dundas exemplifies small-town charm amidst metropolitan vibrancy. Its demography comfortably encompasses all age groups, fostering a harmonious mix of young families, professionals, artists, and retirees.
Cultural & Artistic Landscape in Dundas
Culturally, Dundas is known as an arts-friendly town, home to numerous artists, galleries, and annual art events such as the Dundas Studio Tour and the renowned Dundas Valley School of Art. The Carnegie Gallery, located in a historic Carnegie library, showcases regional and national artists, fostering a dynamic cultural atmosphere. Dundas's notable western-themed Museum & Archives offer fascinating exhibits about the city's history, including costume and textile collections.
Educational & Research Facilities
Dundas is home to McMaster University's main campus, renowned for their research-intensive programs. It houses libraries like Mills Memorial Library holding a wealth of knowledge spread across various domains. Also, Dundas Valley Secondary School is regarded for its vibrant arts program, fostering creativity and artistic expression amongst school students.
Dundas's Highlights & Recreation
Royals Botanical Gardens, Canada's largest botanical garden, is a star attraction for families and nature enthusiasts visiting Dundas. The city's Parks and Recreation offerings include the Cootes Paradise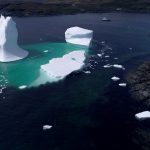 Paradise Origins & Evolution The story of Paradise begins in the late 1800s as a humble farming community. Over the past two centuries, it gradually evolved into one of the grandest living spaces one could find in Newfoundland and Labrador. Paradise was founded and developed along the Trans-Canada Highway's eastern tip, which eventually fueled its development as a glorious commercial... Sanctuary, home to diverse bird species and a thriving marsh ecosystem. The captivating Dundas Peak provides unbeatable panoramic views of the area, particularly spellbinding in the fall season.
Commerce & Conveniences
Downtown Dundas pulsates with vibrant commerce, a plethora of shops, fine eateries, quaint cafés, and vintage boutiques. The city offers all residents and visitors modern banking and postal services. Seasonal sales events such as the Dundas International Buskerfest attract numerous shoppers, injecting an additional dose of vitality into its bustling commerce.
Transport & Connectivity
Dundas is conveniently nestled on the Hamilton Street Railway transit route, offering ready connectivity to Hamilton and surrounding areas. The John C. Munro Hamilton International Airport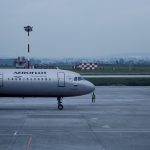 The Historical Significance John C. Munro Hamilton International Airport stands as a testament to the rich history and growth of Canada's aviation industry. Named after John C. Munro, a former Member of Parliament and Cabinet Minister, this airport has witnessed significant milestones since its establishment in 1940. Initially developed as an air force base during World War II, it played... is a 30-minutes drive from Dundas, easing Air travel. Dundas is also encircled by highways, offering comfortable road access to Toronto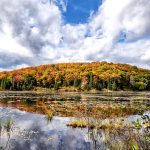 in this paragraph summarize the city highlights and end with a list "Must-Visit Spots in Toronto". Toronto Origins & Evolution Toronto, Canada's largest city, can trace its roots back to the late 18th century. Originally known as Fort York, it was established by the British as a strategic location during the American Revolutionary War. Despite changes and challenges, Toronto swiftly... and the Niagara region.
Sports Facilities
Dundas showcases quality sports facilities, including J.L. Grightmire Arena, home to the Dundas Real McCoys – the local, revered hockey team. The Olympic Drive Soccer Pitch, and cricket fields enrich the sports infrastructure.
Traveler's Final Take
With a perfect blend of urban conveniences within a serene natural setting, life in Dundas strikes a delightful balance. Known for its vibrant art scene, remarkable heritage, accessible amenities, and breath-taking natural splendour, Dundas is a gem that continues twinkling in the Canadian cityscape.
Must-Visit Spots in Dundas
– Dundas Valley School of Art
– Carnegie Gallery
– Dundas Museum & Archives
– McMaster University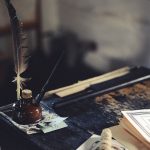 The Historical Significance of McMaster University Nestled in the city of Hamilton, Ontario, McMaster University stands as a testament to Canada's rich history of higher education. Founded in 1887, it has since cemented itself as one of Canada's most prestigious institutions, renowned for its dedication to academic excellence and cutting-edge research. McMaster's roots trace back to its humble beginnings as...
– Royals Botanical Gardens
– Cootes Paradise Sanctuary
– Dundas Peak
– J.L. Grightmire Arena
– Downtown Dundas Shops & Cafés
– Dundas International Buskerfest.