New Westminster Origins & Evolution
In the mid-19th century, Queen Victoria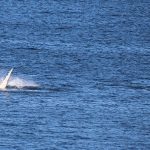 Victoria Origins & Evolution Victoria, nicknamed the "City of Gardens", is the capital of British Columbia, Canada, founded in 1843 by the Hudson Bay Company's James Douglas as a fort. The city was named after Queen Victoria of the United Kingdom. Vibrating with rich history, Victoria evolved from a small settlement to a vibrant metropolis, with an architectural nod to... christened a burgeoning settlement the "New Westminster", marking the official birth of the oldest city in Western Canada. Often fondly referred to as "The Royal City", New Westminster, straddles the mighty Fraser River on the Lower Mainland of British Columbia. Its colorful history intertwines with that of the country, with many significant events, including the Fraser Gold Rush and both World Wars, shaping its growth and development. Today, this city gloriously blends its vibrant past with contemporary energy.
New Westminster has evolved from a modest outpost to a dynamic urban center, epitomizing the resilience and pioneering spirit of its settlers. Its historic downtown, variously overhauled, reflects the changing architectural trends spanning many decades, ultimately achieving a harmonious juxtaposition of the old and new. The city's commitment to preserving its heritage is evident in its diligence in maintaining its many heritage sites, which stand as tangible testament to its storied past.
City's Geography & Demography
New Westminster, nestled in the heart of Greater Vancouver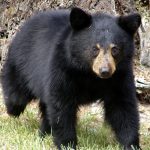 Vancouver Origins & Evolution Located on the western coast of Canada, Vancouver is a vibrant city that beautifully marries natural splendor with urban charm. Its history begins with the indigenous peoples who had inhabited this land for thousands of years before it was explored by Captain George Vancouver in the late 18th-century. Founded in 1886, the city took its name..., mirrors the region's typical cool summers and mild winters, making it a comfortable year-round destination. Its unique geographical positioning on a hill overlooking the Fraser River delivers stunning natural vistas, with vast stretches of greenery generously dotting its landscape.
The city's demographics present a delightful mosaic of cultural diversity, with a population responsibly balancing between the young and the old. New Westminster, indicative of a vibrant multiculturalism, houses varied communities from all over the globe, lending it a cosmopolitan, yet homely atmoshphere, welcoming all with open arms.
Cultural & Artistic Landscape in New Westminster
New Westminster buzzes with a stimulating cultural scene, supported by its performing arts centers, museums, and festivals. The Massey Theatre is a cultural landmark, often hosting captivating performances. The New Westminster Museum and Archives and the New Media Gallery greatly prioritize the preservation and promotion of the city's heritage, continually curating engaging exhibitions.
The city is also home to numerous visual and performing arts festivals that give a platform to local and international artists alike. The New Westminster Cultural Crawl, a popular annual event, lets visitors appreciate the talent and depth of the local art scene with its display of visual arts, music, and much more.
Educational & Research Facilities
The city boasts diverse educational institutions, including Douglas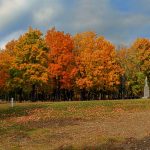 Douglas Origins & Evolution Tucked away in Ontario, Canada, Douglas is an intimate rural community steeped with rich heritage and intriguing historical narratives. It was first established in the mid-1800s with significant influence from Irish immigrants, giving the settlement a unique character. Douglas, even till today, retains the individuality of its inception through physical reminders such as historic buildings and... College, British Columbia's largest public degree-granting college institution, known for its focus on career-training and university-transfer programs. The city's public libraries provide plentiful resources, championing community learning, engagement and enrichment.
New Westminster is also the proud home of the Justice Institute of British Columbia, the only institution in the country dedicated to public safety education and research, emphasizing its commitment to safety and community well-being.
New Westminster's Highlights & Recreation
New Westminster offers a diverse blend of recreation. Queen's Park, one of the city's oldest parks, contains an array of recreational facilities. The Fraser River Discovery Centre provides a source of exploration for nature and history enthusiasts alike. For history buffs, Irving House, the oldest intact house in the BC Lower Mainland, offers a fascinating look back into the past.
The River Market, not just a place for food and retail, is a community space hosting a myriad of events and gatherings. For more nostalgic experiences, the Samson V Maritime Museum and the Royal City Star Riverboat Casino encapsulate the city's river-based lineage.
Commerce & Conveniences
The convenience of New Westminster for shopping, banking, and postal services is notable. Shops like River Market with its mix of unique retailers and Columbia Square Mall featuring larger brands cater to diverse purchasing needs. Seasonal local farmers markets showcase the region's agricultural produce.
The city's financial districts house numerous banks, lending institutions, and insurance companies making financial operations accessible. Canada Post offices scattered throughout the city equip residents and visitors with a variety of postal services.
Transport & Connectivity
Serviced by TransLink, the city is well connected by bus, SkyTrain, and SeaBus services. The New Westminster and Columbia stations connect the heart of the city to the entire Greater Vancouver region. It is also remarkably accessible via major highways, riverways, and the nearby Vancouver International Airport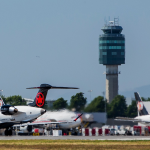 The Historical Significance of Vancouver International Airport Vancouver International Airport (YVR) is not just an airport; it is a symbol of the city's growth and prosperity. As one of Canada's most iconic landmarks, it has witnessed countless historical milestones that have shaped the region into what it is today. From its humble beginnings as a small airfield in 1929, YVR..., giving residents and tourists tremendous flexibility.
Sports Facilities
Sports and active living are integral to New Westminster's community life. The city's multitude of recreational centers, tennis courts, swimming pools, and sprawling parks promote healthier living. It also hosts the Canada Games Pool, one of the most significant multi-sport facilities built for the 1973 Canada Games.
Traveler's Final Take
For those looking forward to an immersive cultural insight coupled with modern conveniences, New Westminster comes across as a delightful synthesis of the historical and the contemporary. Visitors will find in New Westminster a city that celebrates its past and projects an inviting future, coming together as a remarkable Canadian experience.
Must-Visit Spots in New Westminster:
Massey Theatre
New Westminster Museum and Archives
New Media Gallery
Douglas College
Justice Institute of British Columbia
Queen's Park
Fraser River Discovery Centre
Irving House
River Market
Samson V Maritime Museum
Royal City Star Riverboat Casino
River Market shops
Columbia Square Mall
Canada Games Pool
New Westminster SkyTrain Station
With such an array of attractions, you're ensured a memorable experience. Embrace the city's history, revel in the view of the stunning Fraser River, and enjoy the cultural, natural, and historical riches of New Westminster.