Victoria Origins & Evolution
Victoria, nicknamed the "City of Gardens", is the capital of British Columbia, Canada, founded in 1843 by the Hudson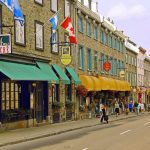 Hudson Origins & Evolution Hudson is a charming town nestled on the banks of the Ottawa River in Quebec. Founded in the late 19th century, it has seamlessly blended its historic charm with modern conveniences. Originally an Anglican farming community named Cavagnal, it rebranded as Hudson in the 1960s to reflect its British roots and to appease English-speaking residents. This... Bay Company's James Douglas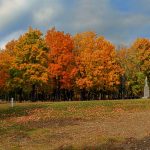 Douglas Origins & Evolution Tucked away in Ontario, Canada, Douglas is an intimate rural community steeped with rich heritage and intriguing historical narratives. It was first established in the mid-1800s with significant influence from Irish immigrants, giving the settlement a unique character. Douglas, even till today, retains the individuality of its inception through physical reminders such as historic buildings and... as a fort. The city was named after Queen Victoria of the United Kingdom. Vibrating with rich history, Victoria evolved from a small settlement to a vibrant metropolis, with an architectural nod to its British colonial past, evident in prominent buildings like the Parliament Buildings, and the Fairmont Empress hotel.
The city has a unique blend of old-world charm and new world experiences. As an Island destination, Victoria offers visitors an escape from the hurried world and beams with ambience. In Victoria, heritage architecture, colorful gardens, and trademark tea rooms traditionally British punctuate the city's landscape. The city's British colonial past continues to shape its unique character in the present.
City's Geography & Demography
Located on the southern tip of Vancouver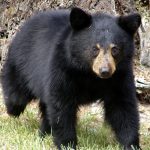 Vancouver Origins & Evolution Located on the western coast of Canada, Vancouver is a vibrant city that beautifully marries natural splendor with urban charm. Its history begins with the indigenous peoples who had inhabited this land for thousands of years before it was explored by Captain George Vancouver in the late 18th-century. Founded in 1886, the city took its name... Island off Canada's Pacific coast, Victoria is known for its mild climate and stunning natural beauty. Recent population estimates put the metropolitan area of Greater Victoria at above 367,000 people, making it the 15th most populous Canadian metro region.
Victoria's coastal climate boasts warm, dry summers and mild, wet winters, often described as Mediterranean. Up against the Southern Gulf Islands and American San Juan Islands, Victoria completes this Pacific Northwest island paradise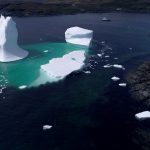 Paradise Origins & Evolution The story of Paradise begins in the late 1800s as a humble farming community. Over the past two centuries, it gradually evolved into one of the grandest living spaces one could find in Newfoundland and Labrador. Paradise was founded and developed along the Trans-Canada Highway's eastern tip, which eventually fueled its development as a glorious commercial....
Cultural & Artistic Landscape in Victoria
Victoria is a thriving theatre, music, and art scene centre. The city hosts significant festivals throughout the year, such as the Victoria Film Festival and the Victoria International Jazz Festival. Numerous museums and galleries are scattered throughout the city, including the Royal BC Museum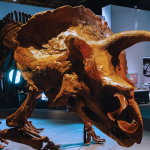 Step into the Historical Haven Located in the heart of Victoria, British Columbia, The Royal BC Museum stands tall as a symbol of Canada's rich and diverse history. This iconic landmark is not only a museum but a gateway to another world, where visitors are transported through time with every step they take. The museum's historical significance is eminent, as... and Art Gallery of Greater Victoria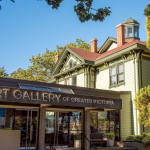 Historical Significance The Art Gallery of Greater Victoria holds a significant place in Canada's cultural and artistic history. Established in 1951, it is the largest public art museum on Vancouver Island, housing over 20,000 works of art from various periods and genres. The gallery has been a guardian of Canadian and international art, showcasing the rich cultural heritage of the....
Equally captivating is Victoria's builtin art – its architecture. From Edwardian structures to the modernist design, the city is a structural gem. The carefully preserved nineteenth-century buildings in the Old Town, including the iconic Helmcken House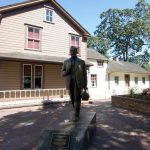 The Historical Significance of Helmcken House Helmcken House stands as a testament to Canada's rich history, holding within its walls stories of resilience, innovation, and societal change. Built in 1852, this distinguished residence was home to Dr. John Sebastian Helmcken, a prominent figure in the early days of British Columbia. As a physician, legislator, and diplomat, Dr. Helmcken played a... and Craigdarroch Castle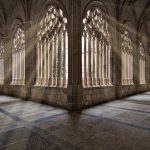 The Historical Significance of Craigdarroch Castle Craigdarroch Castle, located in Victoria, British Columbia, is a majestic fortress that stands as a symbol of Canada's rich history. Built between 1887 and 1890 for Robert Dunsmuir, a Scottish immigrant who made his fortune in Vancouver Island's coal industry, this castle holds invaluable historical significance. Walking through its grand halls evokes a sense..., offer glimpses into Victoria's historical riches.
Educational & Research Facilities
Victoria is home to prominent universities, such as the University of Victoria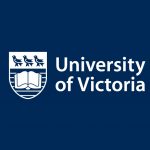 Unveiling the History The University of Victoria (UVic) stands as a testament to the rich historical legacy of Canada's educational institutions. Established in 1963, UVic has been a cornerstone of higher learning on the west coast. Nestled on beautiful Vancouver Island in British Columbia, the university has carved its path among the country's most prestigious institutions. Through its transformative educational... and Royal Roads University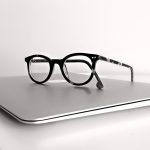 Historical Significance of Royal Roads University Set amid the lush beauty of British Columbia's Vancouver Island, the Royal Roads University stands as a testament to Canada's rich history. Named after its original function as Royal Navy training facility, the University retains its military heritage while seamlessly merging it with its role as a center for progressive education. Throughout the years,.... These institutions contribute significantly to Victoria's distinctive, vibrant character with their research facilities. Furthermore, the city houses well-established libraries like the Greater Victoria Public Library that serve as resources for both students and the general public.
Victoria's Highlights & Recreation
Visitors flock to Victoria for its lively nightlife, cultural attractions, and awe-inspiring nature. Popular landmarks such as the Royal BC Museum and Inner Harbor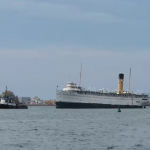 The Historical Significance of Inner Harbor Located in Victoria, British Columbia, Inner Harbor is a place rich in history that has played a significant role in shaping Canada. This enchanting harbor was once a bustling port, serving as the gateway to the Klondike Gold Rush in the late 19th century. Today, it stands as a testament to the nation's past,... are must-visits. The city is also known for its majestic parks, including Beacon Hill Park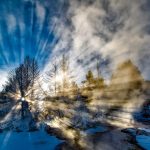 The Historical Significance Beacon Hill Park, nestled on the southern edge of Victoria, British Columbia, holds a significant place in Canada's history. Established in 1882, the park stands as a proud testament to the rich heritage and cultural legacy of the region. Its creation was not merely an act of urban planning but a deliberate effort to preserve the natural... and Butchart Gardens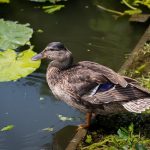 Discovering Butchart Gardens: A Journey Through Time and Beauty Hidden away on Vancouver Island in British Columbia lies a horticultural gem that has become one of Canada's most beloved landmarks - Butchart Gardens. With a history dating back over a century, this enchanting destination is not just a garden but a living testament to the power of creativity and perseverance...., and recreational spots like Dallas Road Waterfront Trail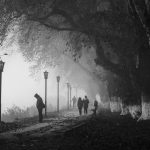 Introduction to Dallas Road Waterfront Trail Carved into one of the most scenic locales of the city, Dallas Road Waterfront Trail is a heart-warming spectacle nestled in Victoria, British Columbia. The trail, which stretches over five kilometers along the coastline, offers unmatchable views of the Olympia Mountains, Juan De Fuca Strait, and the stunning expanse of the shimmering Pacific Ocean.....
Commerce & Conveniences
Victoria offers a variety of shopping experiences, from large shopping centers like Mayfair Shopping Centre to unique independent boutiques scattered across the city. Banks, postal services, and seasonal sales are aplenty, catering to the daily needs and convenience of both locals and tourists.
Transport & Connectivity
Victoria provides excellent transport facilities, and its strategic location ensures strong connectivity. With options ranging from public transport such as buses managed by BC Transit, Victoria International Airport for inter-continental flights, and several ferries for sea travel, the city connects easily to Vancouver, the United States, and beyond.
Sports Facilities
Sports lovers can find an assortment of sports facilities in Victoria. Save-On-Foods Memorial Centre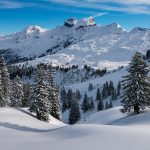 The Historical Significance of Save-On-Foods Memorial Centre Tucked away in the heart of Victoria, British Columbia, Save-On-Foods Memorial Centre stands as a testament to the city's rich history and vibrant culture. Originally built in 2005 as a tribute to the fallen soldiers of World War I and II, this iconic landmark holds a special place in the hearts of locals... is a prominent stadium hosting hockey games and concerts, while Commonwealth Pool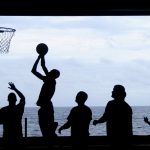 The Historical Significance of Commonwealth Pool Commonwealth Pool, located in Victoria, British Columbia, holds a significant place in Canada's history. Built in 1970, this iconic landmark was constructed in preparation for the 1994 Commonwealth Games, a major international sporting event. The pool's design and construction exemplify the modernist architectural style of the time, making it an important architectural and historical... is a major aquatic centre. The city also prides itself in golf courses and sailing clubs, amplifying outdoor sporting life.
Traveler's Final Take
Victoria, with its stunning scenery, rich history, excellent amenities, and comfortable climate, is a traveler's dream. The city offers an aesthetic mix of the old and new, catering to every kind of traveler. It's a place to relax, to explore, to shop, to learn, and to wonder.
Must-Visit Spots in Victoria
The Parliament Buildings
The Fairmont Empress Hotel
The Royal BC Museum
Art Gallery of Greater Victoria
Helmcken House
Craigdarroch Castle
University of Victoria
Royal Roads University
Greater Victoria Public Library
Inner Harbor
Beacon Hill Park
Butchart Gardens
Dallas Road Waterfront Trail

Trail Origins & Evolution The city of Trail, situated in British Columbia, Canada, holds a rich history that traces its roots to the 19th century. The city was founded by prospectors during the Gold Rush era, enticed by its bountiful deposits of minerals, mainly gold, silver, and copper. Later, the thriving mining industry prompted the construction of the Trail Smelter,...

Mayfair Shopping Centre
Save-On-Foods Memorial Centre
Commonwealth Pool