Bathurst Origins & Evolution
Located in Eastern Canada, bathed by the Chaleur Bay waters, Bathurst is a picturesque city with a rich history. Founded in 1826, Bathurst evolved from a colonial dominion into a dynamic, multifaceted city. It initially thrived on shipbuilding and later immersed itself in railway and mining industries. Present day Bathurst, while maintaining the vestiges of its history, is a modern city that provides an alluring blend of nature, culture, and commerce.
The city's history is intricately knit, embracing cultures of First Nations, French, English, and Irish settlers. This melange of traditions is festooned within the city, echoing in the bend of rivers, in the old church towers and the street names. In recent decades, Bathurst has encouraged many developmental projects, facilitating larger residential spaces, local commerce, and cultural attractions.
City's Geography & Demography
Situated in the province of New Brunswick, Bathurst is blessed with an enchanting natural setting. It is neighbored by the Nepisiguit River and spreads over a terrain of forests, rivers, and lakes. The city experiences a humid continental climate, with chilly winters and warm, humid summers.
Bathurst's demography is considerably diverse, largely owing to its historical background. With a population nearing 12,000, it effectively maintains the charm of a small, cozy city. It also boasts a bilingual populace, actively communicating in both English and French.
Cultural & Artistic Landscape in Bathurst
Bathurst is a cultural cornucopia. It organizes several annual events, including the lively Bathurst Hospitality Days and the Acadian Festival, celebrating the city's ethnic diversity. These festivals offer a peek into the soul of the city, showcasing music, art, and gastronomy from various cultures.
Milestones of Bathurst's cultural sphere also include the Doucet Hennessy House Museum – a veritable time capsule preserving fascinating local history, and the Bathurst Heritage Museum which slings an interactive account of the city's past. La Promenade Waterfront hosts an outdoor art gallery, featuring local artisans, farmers markets, and public concerts.
Educational & Research Facilities
Bathurst houses several educational institutes like Bathurst High School and École Secondaire Népisiguit. The city also shelters a campus of the prestigious Collège communautaire du Nouveau-Brunswick. These institutions contribute significantly to the city's collective intellectual wealth.
Further, Bathurst Public Library, with its vast repository of books and multimedia materials, serves the local community while emphasizing the importance of knowledge and lifelong learning. The city also encourages research and development through organizations such as the Chaleur Regional Service Commission.
Bathurst's Highlights & Recreation
For outdoor enthusiasts, Bathurst is a paradise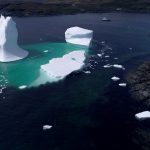 Paradise Origins & Evolution The story of Paradise begins in the late 1800s as a humble farming community. Over the past two centuries, it gradually evolved into one of the grandest living spaces one could find in Newfoundland and Labrador. Paradise was founded and developed along the Trans-Canada Highway's eastern tip, which eventually fueled its development as a glorious commercial... offering magnificent trails, lakes, and rivers. Daly Point Nature Reserve, Youghall Beach Park, and Pabineau Falls trail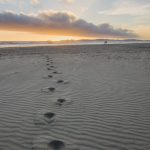 Trail Origins & Evolution The city of Trail, situated in British Columbia, Canada, holds a rich history that traces its roots to the 19th century. The city was founded by prospectors during the Gold Rush era, enticed by its bountiful deposits of minerals, mainly gold, silver, and copper. Later, the thriving mining industry prompted the construction of the Trail Smelter,... are among its much-loved natural attractions.
The city has also preserved the iconic Bathurst Lighthouse, standing tall as a beacon of local history. The Promenade Waterfront includes a Marina facility, amphitheatre, and an enchanting boardwalk giving a panoramic view of the Bay.
Commerce & Conveniences
From conventional supermarkets to quaint local stores, Bathurst's commerce landscape has something for everyone. The Place Bathurst Mall and downtown shops stock everything from daily essentials to unique souvenirs. In addition to this, an efficient network of banking and postal services ensures comfort and convenience for both residents and tourists.
Transport & Connectivity
The Bathurst Transit offers comprehensive local bus services. The city also hosts an active railway network. The Bathurst Airport, providing access to multiple domestic destinations, positions the city on the national aviation map.
Sports Facilities
Sports enthusiasts can visit the K.C. Irving Regional Centre, snagging local spots like the Bathurst Titan junior hockey team. The city is also home to several golf courses and a thriving cross-country ski community, thanks to its ample open spaces and inviting terrain.
Traveler's Final Take
Bathurst is a charming city that beautifully combines the new with the old. From historical sites to exciting community events, agricultural expanse to urban developments, natural wonders to streamlined services, it offers an unforgettable experience.
Must-Visit Spots in Bathurst
Doucet Hennessy House Museum
Bathurst Heritage Museum
Daly Point Nature Reserve
Youghall Beach Park
Pabineau Falls trail
Bathurst Lighthouse
Promenade Waterfront
Place Bathurst Mall
Bathurst Transit
Bathurst Airport
K.C. Irving Regional Centre
Collège communautaire du Nouveau-Brunswick
Bathurst Public Library
The city welcomes everyone, ready to reward the curious traveler with history, culture, nature, and the generous spirit of Bathurst. It's more than a destination. It's an experience.