Olds Origins & Evolution
Olds, nested in the Calgary-Edmonton Corridor of central Alberta, was originally established in 1891 following a push for development by the Calgary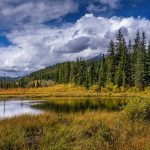 Calgary Origins & Evolution Calgary, located in the foothills of the Rocky Mountains of Alberta, Canada, has a rich and diverse history. Its name originates from a bay on the Isle of Mull, Scotland. It was officially founded as a town in 1884, and by the year 1891, it had elected its first mayor. The development of Calgary was primarily... and Edmonton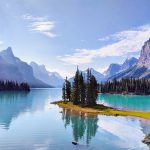 Edmonton Origins & Evolution Located on the North Saskatchewan River in Alberta, Canada, Edmonton is a city with a rich Native history dating back thousands of years to the indigenous tribes that once inhabited the region. European settlers arrived in the late 18th century, starting with the Hudson's Bay Company in 1795. They established Edmonton as a key trading post... Railway. Named after its developer, the brave politician and businessman David W. Olds, the town has constantly adapted to progress while maintaining its historical character. Early economic activity was farming-centered, but the discovery of oil in the region during the 1950s triggered growth, and the town started expanding rapidly. Today, Olds has evolved into a vibrant center of commerce and education while seamlessly blending rural charm and urban amenities.
City's Geography & Demography
Strategically located almost equidistant to Calgary and Red Deer, Olds is surrounded by a tranquil rural landscape marked with fertile prairies and poplar woodland. Its temperate continental climate, defined by warm summers and cold winters, has created a unique ecosystem for flora and fauna. As of 2019, the town was home to around 9,184 people, offering a balanced lifestyle amidst a diverse community. The populace is a cultural melting pot, showcasing families originating from European, indigenous Canadian, and Asian ethnicities.
Cultural & Artistic Landscape in Olds
Olds prides itself on its vibrant cultural scene, with a calendar packed with annual events. Lovers of music flock to the town for the annual Summer Oldstice Street Festival, featuring live performances from local artists. Furthermore, the local Mountain View Museum presents a deep dive into the town's history and heritage. Fine art enthusiasts can explore Olds' burgeoning creative scene at the Cornerstone Art Gallery featuring local artists' eclectic creations. The town is also home to a thriving theater scene, with the Olds Amateur Theatrical Society regularly staging engaging programs for audiences.
Educational & Research Facilities
Olds College is a focal point of the town, offering comprehensive programs in agriculture, business, and environmental sciences. Its state-of-the-art learning facilities, combined with real-world practical training opportunities, make it a hub for academic and research activities. The college's Brewers Apprentice Program, run in partnership with local breweries, is particularly noteworthy. The town also hosts an extensive public library, offering a vast array of resources and community programs for residents and visitors.
Olds's Highlights & Recreation
Olds offers visitors a fine blend of natural beauty and recreational amenities. Centennial Park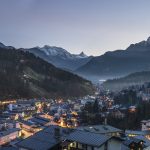 A Storied Past: The Historical Significance of Centennial Park Named in honor of Canada's centennial in 1967, Centennial Park illustrates the country's rich history and evolution over time. A living testament to Toronto's commitment to preservation, the park stretches over an expansive 525 acres and was unveiled to commemorate the country's 100th birthday. Venturing through the serene environs, it is..., with its serene walkways, picnic areas, and leisure facilities, offers a fantastic urban escape. The Olds Aquatic Centre, featuring a wave pool, water slide, and steam room, makes for a great family outing. Historic landmarks such as the Olds College Alumni Fountain and Olds United Church offer a glimpse into the town's rich history.
Commerce & Conveniences
The town's commercial landscape features a range of shops, services, and eateries. From the locally-run Blue Yak unique boutique to the well-stocked Walmart Supercenter, shopping opportunities abound. For culinary delights, the small-town charm of Track's Pub or the innovative tastes of Just Jacks are must-try experiences. Additionally, reliable banking, postal, and other essential services are readily available to cater to residents and visitors' needs.
Transport & Connectivity
Olds enjoys excellent connectivity, with Alberta's Highway 2 providing effortless access from both Calgary and Edmonton. Olds-Didsbury Airport services general aviation traffic, facilitating air travel. Additionally, intercity bus services connect Olds to the wider province. For local commuting, private operators offer taxi services, and the town runs a local transit service, the Olds-Didsbury Community Bus.
Sports Facilities
Sports aficionados will appreciate the Olds Sportsplex's diversified facilities, including an ice rink, curling arena, and meeting rooms. The newly minted Ralph Klein Centre, a significant expansion of Olds College, includes an indoor running track, soccer field, and fitness center.
Traveler's Final Take
From the tranquillity of natural parks to the vivacity of its cultural scene, from the engaging educational landscape to the energetic sports facilities, Olds is a town that has something for everyone. This unique blend is further enhanced by reliable transport connectivity and a robust commerce scene, making Olds a must-visit Canadian destination imbued with a rich tapestry of history, art, athletic pursuits and community spirit.
Must-Visit Spots in Olds:
Mountain View Museum
Cornerstone Art Gallery
Olds College and its Alumni Fountain
Olds Aquatic Centre
Centennial Park
Blue Yak boutique and Walmart Supercenter
Track's Pub and Just Jacks
Olds-Didsbury Community Bus
Olds Sportsplex
Ralph Klein Centre