Wakefield Origins & Evolution
Renowned for its rustic charm and captivating landscapes, the quaint village of Wakefield, nestled in La Pêche in Quebec, Canada, was established around the mid-19th century primarily by Irish and Scottish settlers. Rooted in an era of agriculture and logging activities, Wakefield has evolved to become a significant cultural and recreational hub while retaining its historical essence. Numerous heritage buildings dot the cityscape, bearing testament to its rich colonial past.
Over the years, Wakefield has grown into an intriguing fusion of eclectic cultures, effervescent arts scene, and a thriving local community. The charming town attracts countless tourists annually, thanks to its unique amalgamation of history, natural beauty, and tranquility.
City's Geography & Demography
Wakefield lies along the western shore of the Gatineau River, approximately 30 kilometers north of Ottawa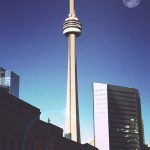 Ottawa Origins & Evolution The history of Ottawa, Canada's capital city, is rich and varied, evolving from a humble settlement of the early 1800s to the bustling modern city it is today. Originally known as Bytown after British military engineer Colonel John By, who was responsible for the construction of the Rideau Canal, the city's pivotal role within the nation's.... Its spectacular geographical features comprise a diverse topography of rolling hills, lush forests, and sparkling water bodies. The climate exhibits typical Canadian characteristics, with warm summers, chilly winters, and splendid autumn foliage.
As per the last census, Wakefield, an integral part of the Municipality of La Pêche, has a tight-knit community of about 5000 residents. It's a popular destination among city dwellers looking for a tranquil retreat, largely contributing to its cosmopolitan diversity.
Cultural & Artistic Landscape in Wakefield
Wakefield's cultural tapestry is as vibrant as its scenic vistas. The Black Sheep Inn, a historic music venue, has embraced international musicians and artists, making Wakefield a vital compass point in Canada's music scene. The Wakefield Film Festival, held annually, showcases a range of engaging documentary films.
Art galleries such as the GordonGordon Origins & Evolution The quaint city of Gordon, located in Ontario, Canada, got its name from A. J. Gordon - a charismatic Baptist preacher based in America in the nineteenth century. The city's founding can be traced back to the arrival of European settlers during the late 1700's, turning it from a dense forest inhabited by the Ojibwe people... Harrison Canadian Landscape Gallery and the not-for-profit La Fonderie, further enrich Wakefield's cultural portfolio. They host a multitude of exhibitions, workshops, and artist-in-residence programs all year round. Both locals and tourists delight in the artistic ambiance that these spaces host.
Educational & Research Facilities
While Wakefield may not be a traditional centre for education and research, Wakefield Elementary and High School provide quality education to the local population. There are additional plans to create a local CEGEP campus (public French-language IQEQ) to cater to the growing community. The municipal library, offering a wide range of resources, serves the town's intellectual needs.
Wakefield's Highlights & Recreation
Nature, heritage, and adventure perfectly align in Wakefield. The centerpiece of the town is the iconic red covered Wakefield Bridge, an ideal spot for photography enthusiasts. Gatineau Park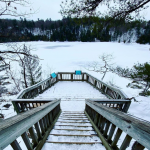 The Historical Significance of Gatineau Park Nestled in the heart of Canada's capital region, Gatineau Park holds a rich historical significance that dates back centuries. Established in 1938, this expansive park spanning over 361 square kilometers has witnessed countless stories unfold on its historic grounds. As you venture into the depths of Gatineau Park, you'll find yourself tracing the footsteps... offers vast spaces for hiking, camping, snowshoeing, and picnicking. The historic Maclaren Mill, and the mesmerizing waterfalls of MacLaren's Landing, offer visitors a peek into the region's past.
Commerce & Conveniences
Despite its small-town allure, Wakefield is home to plenty of useful amenities. Shops abound with local products, from fresh produce at the Wakefield Market to crafts and gifts at Jamboree and Kaffe 1870. Banks and postal services ensure seamless convenience for residents and visitors. The town also hosts several seasonal sales and farmer's markets, adding vibrancy to its commercial scene.
Transport & Connectivity
Wakefield's proximity to Ottawa makes it easily accessible. The route 105 serves as the main thoroughfare, integrating it with the larger Quebec road network. The township enjoys good public transport connectivity provided by Transcollines public transit. While Wakefield does not have its own airport, the Ottawa Macdonald–Cartier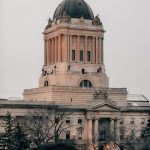 Cartier Origins & Evolution The idyllic locale of Cartier, nestled in Ontario, Canada, possesses elements of both old-world charm and contemporary progress. Established originally as a railway town along the Portage, West of Winnipeg, during the late 19th century, it has grown and evolved over the years to become a quaint destination for nature lovers and history enthusiasts alike. Developed... International Airport is just an hour's drive away.
Sports Facilities
For sports enthusiasts, the Recreation Complex and Sports Centre is an excellent facility encompassing a community pool, tennis courts, and baseball fields. The club de golf Edelweiss also offers a beautiful 18-hole Golf Course in the heart of Wakefield.
Traveler's Final Take
A trip to Wakefield, Quebec, is an enchanting journey through history, culture, and pristine nature. The allure of Wakefield lies not only in its breathtaking landscapes but also in its vibrant cultural sphere, array of amenities, ease of access, and educational establishments. The warmth of its small yet diverse community further elevates the Wakefield experience making it a memorable destination for every traveler.
Must-Visit Spots in Wakefield
Black Sheep Inn
Wakefield Bridge
Gatineau Park
Gordon Harrison Canadian Landscape Gallery
Wakefield Film Festival
Maclaren Mill
Wakefield Market
Club de golf Edelweiss