Sainte-Marthe-sur-le-Lac Origins & Evolution
Originally inhabited by Algonquin Native Americans, the area which is now known as Sainte-Marthe-sur-le-Lac, characterized by its rich and unique history, was established in 1851. Named after Martha of Bethany, a biblical figure, the city sprawls across 7.1 square kilometers in the Deux-Montagnes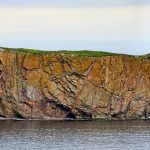 Deux-Montagnes Origins & Evolution Deux-Montagnes is a city located in the Laurentides administrative region of Quebec, Canada. Established in 1921, the city has evolved from its early days as a primarily agricultural community to now being a largely residential suburb of Montreal. Over time, the city has grown in size and population, with a steady inflow of settlers attracted by... Regional County Municipality of Quebec. Over the years, it has witnessed gradual evolution while retaining its cultural essence.
Today, Sainte-Marthe-sur-le-Lac is a home to architectures that reflect its unique historical heritage. The city's development trajectory improved significantly in the 1970s due to an influx of inhabitants, primarily from Montreal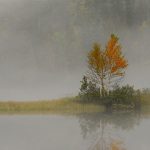 Montreal Origins & Evolution Montreal's rich history dates back to 1535 when the indigenous Iroquois people welcomed French explorer Jacques Cartier. Officially founded in 1642 by French settlers, the city rapidly developed into an essential hub for fur trading. Montreal's spectacular growth continued over the centuries, transforming this quaint outpost into a dynamic metropolis. Today, the city's deep-rooted history is..., looking for peaceful living away from the chaotic urban life.
City's Geography & Demography
Sainte-Marthe-sur-le-Lac is conveniently located, nestled between the Lake of Two Mountains and the highway that promises an effortless commute to the city of Montreal. This setup provides residents with an idyllic balance between rustic peace and urban conveniences.
The city's climate is typically continental, characterized by four distinct seasons. Winters are cold and snowy, while summers are warm and humid, making the city a haven for snow-sport enthusiasts and summer outdoor adventurers alike. As of 2021, the population of Sainte-Marthe-sur-le-Lac reaches approximately 18,500 inhabitants.
Cultural & Artistic Landscape in Sainte-Marthe-sur-le-Lac
Sainte-Marthe-sur-le-Lac boasts of a rich cultural landscape. Throughout the year, the city hosts numerous intriguing events, including the popular Lakeshore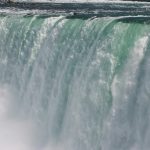 Lakeshore Origins & Evolution Situated in the southern region of Ontario, Canada, Lakeshore is a tranquil town blessed with an abundance of natural beauty. Its history dates back to the early 1700s when French missionaries first settled in the area. Over the years, it evolved into three independent townships before finally uniting as the town of Lakeshore in 1999. A... Chamber Music Society Concert Series, exposing citizens to a wide range of artistic expressions.
Though the city does not have its own museum or a theatre, it stands close enough to Montreal to take advantage of the larger city's cultural amenities. Many residents often take short trips to indulge in Montreal's vibrant arts scene, comprising several museums, galleries, and theaters.
Educational & Research Facilities
The city lays substantial emphasis on education and research. It hosts an array of schools, providing primary and secondary education. It is also served by the Deux-Montagnes public library, which houses a vast collection of books and offers myriad cultural and educational activities throughout the year.
Furthermore, being in the proximity of Montreal, residents have access to world-class universities and research institutions, offering higher education and promoting innovative research.
Sainte-Marthe-sur-le-Lac's Highlights & Recreation
Rich in natural beauty, Sainte-Marthe-sur-le-Lac offers a spectrum of recreational activities. Picnic enthusiasts enjoy the Oka National Park's natural charm, while adventure lovers revel in hiking and cycling trails. The city's exquisite shoreline beckons beach-goers and swimmers in the summers.
Another highlight of the city is Parc de l'Anse-à-l'Orme, providing people with opportunities for bird watching and natural exploration, making it a haven for nature lovers and photography enthusiasts.
Commerce & Conveniences
While being primarily residential, Sainte-Marthe-sur-le-Lac does not lack essential facilities. The city hosts a series of local shops for everyday needs. Major banks are also available along with postal services.
The city is recognized for its popular seasonal sales where residents find unique items at unbeatable prices. The location is convenient, providing easy accessibility to the commercial centre of Montreal.
Transport & Connectivity
Sainte-Marthe-sur-le-Lac enjoys excellent connectivity due to its proximity to Montreal. The city has an efficient public transport system, which includes buses. There's no airport in the city, but residents and visitors can easily access the Montreal-Trudeau International Airport.
Sports Facilities
Sainte-Marthe-sur-le-Lac has a number of sporting facilities, fostering a passion for outdoor activities among residents. The city boasts of Parc des Érables, a park integrated with a children's baseball field. There's also the Premiere Ligue de soccer du Quebec stadium, catering to the football enthusiasts.
Traveler's Final Take
Sainte-Marthe-sur-le-Lac gracefully blends tranquility with modernity. Its rich historical roots, combined with its distinct artistic landscape, educational facilities, recreational opportunities, commerce and conveniences, excellent transport system, and sports facilities, make it a unique city to explore.
"Must-Visit Spots in Sainte-Marthe-sur-le-Lac"
1. Oka National Park
2. Parc de l'Anse-à-l'Orme
3. Lakeshore Chamber Music Society Concert Series
4. Parc des Érables
5. Premiere Ligue de soccer du Quebec stadium
6. Deux-Montagnes public library.