Bas Caraquet Origins & Evolution
Nestled on the northeastern coast of New Brunswick in Canada lies a charming Acadian village – Bas Caraquet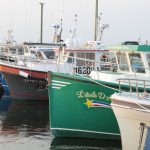 Caraquet Origins & Evolution Tucked between sea and forest on Canada's eastern coast, Caraquet is a small Francophone city steeped in history. Originally inhabited by the Mi'kmaq people, the city was founded by French-speaking settlers in the mid-18th century. The settlement gradually developed, with a strong emphasis on the traditional lifestyles of the Acadians, the descendants of early French settlers..... It was officially established in 1966, but its roots go back as far as the 18th century when several families fled to its shores during the Great Expulsion, a painful epoch in Acadian history wherein the French-speaking inhabitants were deported by British colonial officers. Since then, Bas Caraquet has evolved into an idyllic spot that retains its historical significance while evolving to incorporate modern amenities.
Bas Caraquet's deployment from a mere fishing settlement to a growing sector of tourism and culture has been gradual yet impressive. Vanishing trades of local natives, such as fishing and shipbuilding, are now preserved in museums and cultural centers, a testament to its rich maritime legacy.
City's Geography & Demography
Positioned by the Chaleur Bay's shores, Bas Caraquet is a coastal treasure known for its awe-inspiring marine vistas. Its climate features warm, comfortable summers and cold, windy winters appealing to both seasonal tourists and permanent residents.
The population of Bas Caraquet is around 1,380 (as per the 2016 census), predominantly made up of Acadian descendants. Despite its small size, the village's community is vibrant and welcoming, breathing life into every corner of Bas Caraquet.
Cultural & Artistic Landscape in Bas Caraquet
The cultural scene of Bas Caraquet thrives on its Acadian roots and maritime heritage. The village is home to the Musée Maritime du Nouveau Brunswick, a seafaring museum that documents its oceanic history and shipbuilding craft. Alongside, local festivities, such as the August 15 celebration of National Acadian Day and the Caraquet Acadian Festival held every summer, evoke the spirit of Acadian history, culture, and music.
The artistic offerings are equally rich, with Galerie d'art Marcel Goguen showcasing local and regional artists, offering a mesmerizing selection of contemporary and traditional art.
Educational & Research Facilities
Bas Caraquet prides itself on its robust educational services. École L'Odyssée, the primary and secondary school, provides integrated bilingual education. The local Bibliothèque Publique de Bas-Caraquet is a treasure trove for literary enthusiasts and researchers alike.
The local government's commitment to educational empowerment is also reflected in collaborative programs such as the GED Preparatory Program for adults, which can be accessed through the Caraquet campus of the New Brunswick Community College.
Bas Caraquet's Highlights & Recreation
Undoubtedly, Bas Caraquet's biggest highlight is its scenic coastline. The village boasts of beautifully manicured parks like Parc du Vieux-Quai, perfect for idyllic strolls along the coast, picnicking, or simply soaking in the bayside views. The wharf is also an angler's paradise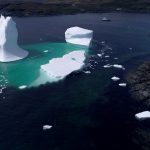 Paradise Origins & Evolution The story of Paradise begins in the late 1800s as a humble farming community. Over the past two centuries, it gradually evolved into one of the grandest living spaces one could find in Newfoundland and Labrador. Paradise was founded and developed along the Trans-Canada Highway's eastern tip, which eventually fueled its development as a glorious commercial..., while shipbuilding enthusiasts can visit the harbor, home to the naval repair industry.
Commerce & Conveniences
Convenience is at the heart of Bas Caraquet, with several commercial establishments catering to locals and visitors alike. From local grocery stores and craft shops to banking and postal services, every need is well-addressed. The town's seasonal farmer's markets, held from May to October, offer farm-fresh produce, local delicacies, handmade crafts, and a delightful snapshot of Bas Caraquet's community spirit.
Transport & Connectivity
Despite its rural charm, Bas Caraquet is well-connected by road and air. New Brunswick Route 11 directly connects it to many other major cities in the province. The village is also within a short drive from the Bathurst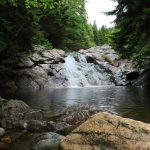 Bathurst Origins & Evolution Located in Eastern Canada, bathed by the Chaleur Bay waters, Bathurst is a picturesque city with a rich history. Founded in 1826, Bathurst evolved from a colonial dominion into a dynamic, multifaceted city. It initially thrived on shipbuilding and later immersed itself in railway and mining industries. Present day Bathurst, while maintaining the vestiges of its... Regional Airport, providing convenient air travel options.
Sports Facilities
Sport is a significant part of Bas Caraquet's community life. The Centre Multifonctionnel, a multipurpose sports center, features an arena for ice sports in the winter and adaptable spaces for summer activities. It serves as a hub for community sporting events and promotes physical fitness among residents.
Traveler's Final Take
Bas Caraquet is a blend of rich history, captivating culture, stunning landscapes and modern conveniences, making it an alluring destination. Its unique attraction lies in the co-existence of preserved historical elements with the vibrant contemporary life, which is deeply rooted in community values, education, sports, and local commerce.
Must-Visit Spots in Bas Caraquet:
The Musée Maritime du Nouveau Brunswick
Galerie d'art Marcel Goguen
Caraquet Acadian Festival
École L'Odyssée
Bibliothèque Publique de Bas-Caraquet
Parc du Vieux-Quai
Farmers Market
Centre Multifonctionnel