Pond Inlet Origins & Evolution
Pond Inlet, or Mittimatalik in the native Inuktitut tongue, is a unique and petite community nestled in the northern spirit of Nunavut, Canada. Founded at the juncture between breath-taking gigantic mountains and the picturesque waters of Eclipse Sound and Lancaster Sound, it offers an enticing blend of natural magnificence and civilization. The community's history stretches back centuries, with the region originally inhabited by the Thule, ancestors of the Inuit people. The modern town was established in the early 20th century when a Hudson's Bay Company post was built in 1921. Dating back to these early times, the local population has prided itself on its close relationship with the surrounding natural environment and its preservation.
Through the years, Pond Inlet has emerged as a significant cultural hub, fueled by its predominantly Inuit populace. These foundational roots have shaped the town, sparking the blending of traditional Inuit practices with modern Canadian influence. The town's evolution is reflected in local architecture, accented in cheerful colors, the graceful syllabic scripture and resonant narratives engraved in local folklore.
City's Geography & Demography
Located above the Arctic Circle, Pond Inlet offers spectacular snowy landscapes and frosty vistas. Framed by mountains and hugged by the sea, the town provides scenic views of surrounding icebergs, glaciers, and the rare phenomena of Midnight Sun and Northern Lights. Pond Inlet's climate is Arctic, characterized by long, cold winters, and brief, chill summers.
As of 2016, the population was 1,617, with approximately 92% being of Inuit descent. Its young and dynamic demography is represented by almost half the population being under the age of 18. Their language of daily communication remains Inuktitut, with English being secondary.
Cultural & Artistic Landscape in Pond Inlet
Despite its remoteness, Pond Inlet boasts events such as the annual Spring Festival; this party-studded, week-long event celebrates Inuit tradition and culture through performances, games, and competitive sports. The artistic landscape is flush with details of Inuit heritage, captured in sculptures and printmaking.
The Uqqurmiut Centre for Arts & Crafts is a local institution that supports Inuit artists. The Centre provides facilities for artists to partake in printmaking and sewing, thus offering actively crafted artistic pieces of wall hangings and traditional Inuit clothing, amulets, sculptures, and prints.
Educational & Research Facilities
Education in Pond Inlet aligns with Nunavut's standard curriculum. The key educational institution is Ulaajuk School, where students learn about Inuit language and culture. The Pond Inlet Library holds a comprehensive collection of books, local lore, and historical documentation, presenting an expansive scope for knowledge.
Research facilities in Pond Inlet amplify understanding of the Arctic environment through institutions such as the Bylot Island Migratory Bird Sanctuary Research Center. Scientists study the effect of the environment on Arctic flora and fauna, and climatic phenomena therein.
Pond Inlet Highlights & Recreation
Recreational activities at Pond Inlet are diverse. Travellers can explore local attractions like Bylot Island, home to migratory birds, seals, polar bears, and Narwhals. Sirmilik National Park, a UNESCO World Heritage site, offers a range of landscapes, from ice caps and glaciers to river valleys and coastal lowlands.
Commerce & Conveniences
For shopping, the Northern Store provides groceries, clothing, footwear, and various general merchandise. Businesses banking with First Nations Bank of Canada, which offers full banking services to the community. Postage service is provided by Canada Post.
Transport & Connectivity
Despite remoteness, Pond Inlet is remarkably accessible. Travelers can avail themselves of flights from the Pond Inlet Airport, connecting to Iqaluit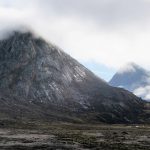 Iqaluit Origins & Evolution The history of Iqaluit, formerly known as Frobisher Bay, is fascinating and rich. The ancestors of the present-day Inuit people have inhabited the site for millennia, providing the region with a long-standing cultural ancestry. The city traces its founding back to the late 1940s when a U.S. airbase was established during World War II, the remnants.... Local transport includes cabs, snowmobiles, and ATV services.
Sports Facilities
For sports enthusiasts, the town offers the Pond Inlet Arena, featuring ice hockey, and the Outdoor Sports Field for soccer and other sports activities.
Traveler's Final Take
Visiting Pond Inlet unwraps a piece of the unchanged world, where traditions persevere and nature commands attention. It presents a captivating commixing of stark landscapes, rich indigenous culture, wildlife encounters, and outdoor adventures.
Must-Visit Spots in Pond Inlet
Uqqurmiut Centre for Arts & Crafts
Ulaajuk School
Bylot Island Migratory Bird Sanctuary Research Center
Bylot Island
Sirmilik National Park
The Northern Store
First Nations Bank of Canada
Pond Inlet Airport
Pond Inlet Arena
Outdoor Sports Field