Port Colborne Origins & Evolution
In picturesque southeastern Ontario, Canada, lies the city of Port Colborne. A unique character is woven into the city's history, typified by resilience and ingenuity. Established in 1832 and named after Sir John Colborne, a British war hero, Port Colborne advanced rapidly during the 19th century owing largely to its thriving maritime and shipping industry.
By harnessing the Welland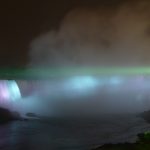 Welland Origins & Evolution Situated in the beautiful Niagara Region of Ontario, the city of Welland has a rich history dating back to the arrival of United Empire Loyalists in the late 18th century. Originally known for its role in the War of 1812, the town evolved into an important industrial center due to the completion of the Welland Canal... Canal's economic potential, Port Colborne gradually transformed into an industrial city of significance. Its grain collection and storage facilities, coupled with the railway system, bolstered Port Colborne's reputation as a significant economic asset to Ontario. Today, the city successfully blends its industrial past with its vibrant community life and modern aesthetic.
City's Geography & Demography
Port Colborne is conveniently located along the north shore of Lake Erie and the southern terminus of the Welland Canal. Its unique geographic location offers residents and visitors access to serene waterways, lush agricultural lands, and expansive recreational trails.
The city features a temperate climate with mild winters and warm, humid summers. As of the 2016 Census, Port Colborne's population was 18,306, comprised of people from diverse ethnic backgrounds, further enriching the cultural fabric of the city.
Cultural & Artistic Landscape in Port Colborne
Port Colborne boasts a vibrant arts community with regular events, museums, theaters, and galleries. The city comes alive every summer with the renowned Canal Days Marine Heritage Festival, featuring tall ships, live music, and international food offerings.
Port Colborne Historical and Marine Museum and Heritage Village offer visitors a glimpse into the city's past. Roselawn Centre for the Arts houses the Showboat Festival Theatre, showcasing local and touring plays, while local art lovers often gather at Something Else Port Colborne, a unique gallery and boutique showcasing local artists.
Educational & Research Facilities
Education is closely-knit into the city's social infrastructure. Port Colborne is home to Niagara College's Seaway Centre, known for its specialty programs in welding and motor power. The local Port Colborne Public Library supports education and research, providing free informational resources to residents.
Port Colborne's Highlights & Recreation
Port Colborne offers exceptional beauty with its landmarks and open recreational spaces. The Historic Lighthouse and Museum on the West Side stand as reminders of the city's rich maritime history. The 27.4-kilometer Friendship Trail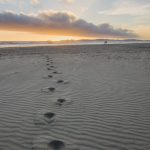 Trail Origins & Evolution The city of Trail, situated in British Columbia, Canada, holds a rich history that traces its roots to the 19th century. The city was founded by prospectors during the Gold Rush era, enticed by its bountiful deposits of minerals, mainly gold, silver, and copper. Later, the thriving mining industry prompted the construction of the Trail Smelter,... and the Welland Canal multipurpose trail offers stunning vistas of the city and surrounding region.
Nickel Beach, with its stretches of white sand, is perfect for a relaxed, sunny day. H.H. Knoll Lakeview Park, with its rose garden, playgrounds, and picnic spaces, offers a great spot for family time.
Commerce & Conveniences
Commerce thrives in Port Colborne with a variety of shops, banking facilities, and postal services. The city's downtown district, with its unique boutiques, antique shops, and bakeries, lends a charming, small-town feel. Seasonal farmers' markets offer locally-grown products providing a vibrant addition to the city's commerce.
Transport & Connectivity
Port Colborne enjoys a robust transport system—it's well connected by buses and taxis, serviced by the Welland Transit and Port Colborne Transit. For air travel, Buffalo Niagara International is the nearest airport. The city also provides connectivity via the Welland Canal for water transport.
Sports Facilities
The hockey-loving city provides an array of sporting facilities. Vale Health & Wellness Centre includes indoor rinks and a fitness center, while Centennial Park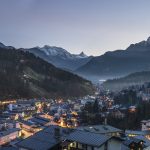 A Storied Past: The Historical Significance of Centennial Park Named in honor of Canada's centennial in 1967, Centennial Park illustrates the country's rich history and evolution over time. A living testament to Toronto's commitment to preservation, the park stretches over an expansive 525 acres and was unveiled to commemorate the country's 100th birthday. Venturing through the serene environs, it is.../Cedar Bay/Centennial Beach marshal outdoor activities with sports fields, a swimming pool, and a beach.
Traveler's Final Take
A visit to Port Colborne is a dive into a unique blend of culture, history, and scenic beauty. Its welcoming community, playful spirit, and serene landscapes lend the city a unique appeal. Whether it's sports, arts, shopping, or exploring the heritage, Port Colborne is a charming gem that promises an enriching experience, enhanced by the warmth of small-town Canada living.
Must-Visit Spots in Port Colborne:
Welland Canal
Historic Lighthouse and Museum
Canal Days Marine Heritage Festival
Port Colborne Historical and Marine Museum and Heritage Village
Roselawn Centre for the Arts
Something Else Port Colborne
Niagara College's Seaway Centre
Port Colborne Public Library
Friendship Trail and the Welland Canal multipurpose trail
Nickel Beach
H.H. Knoll Lakeview Park
Vale Health & Wellness Centre
Centennial Park/Cedar Bay/Centennial Beach