Portugal Cove-St. Philip's Origins & Evolution
Portugal Cove-St. Philip's, a town located on the eastern Avalon Peninsula of Newfoundland in the province of Newfoundland and Labrador, Canada, is rich in history and culture. The town's origins date back to the late 17th century, when it was documented as a popular fishing location frequented by British fishing ships. Boasting a deep-rooted affiliation with the sea, the growth and development of Portugal Cove-St. Philip's have been steered predominantly by its robust fishing industry, and more recently by a burgeoning tourism sector.
The town has evolved significantly over the years, seamlessly blending modern amenities with an enchanting rural atmosphere. Today, Portugal Cove-St. Philip's strikes an attractive balance between small-town charm and urban accessibility, making it a sought-after residence and a captivating tourist spot.
City's Geography & Demography
Situated on the shorelines of the Atlantic Ocean and sprawling across a diverse landscape of forests, meadows, and cliffs, Portugal Cove-St. Philip's bestows spectacular scenic vistas that prove particularly enchanting to nature aficionados. The city's climate is classified as a humid continental climate, characterized by warm, rainy summers and cold, snowy winters.
As for its population, Portugal Cove-St. Philip's has witnessed steady growth over the years, becoming home to a warm, cohesive community that values tradition and togetherness. According to the most recent Census, the town's population stood at approximately 8,000, consisting predominantly of residents with strong Anglo-Irish and Newfoundland roots.
Cultural & Artistic Landscape in Portugal Cove-St. Philip's
Cultural events and traditions sit at the heart of Portugal Cove-St. Philip's. A notable highlight includes the annual Royal St. John's Regatta, a historic rowing event that pulls in scores of enthusiasts from far and wide. In terms of artwork, the town houses a multitude of impressive art galleries and studios, such as The Emma Butler Gallery, which showcases a versatile collection of contemporary and traditional Newfoundland and Labrador art.
The artistic scene is further amplified by theatre offerings, with the city playing host to impressive live performances at the Sheila's Brush Theatre Troupe. This local theatre group is renowned throughout the region for its dynamic storytelling and passionate performances, accentuating the cultural depth and diversity of Portugal Cove-St. Philip's.
Educational & Research Facilities
When it comes to education, Portugal Cove-St. Philip's offers quality learning experiences with schools that foster academic advancement and evolution. For higher education, the nearby city of St. John's provides several prominent universities, including the renowned Memorial University of Newfoundland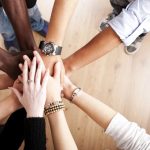 Introduction: A Journey Through Memorial University As you step foot onto the grounds of Memorial University of Newfoundland, you are immediately drawn in by the rich history and architectural beauty that envelops every corner of this iconic landmark. Located in St. John's, Newfoundland and Labrador, Memorial University holds a special place in the hearts of Canadians, representing not only a.... Residents can also enjoy the services of the A.C. Hunter Public Library, which houses a vast collection of books, manuscripts, and digital resources.
Portugal Cove-St. Philip's's Highlights & Recreation
The landscape of Portugal Cove-St. Philip's teems with stunning natural landmarks and recreational spots. The most renowned among them is Bell Island, accessible by a ferry service from the town's harbour. This island offers striking beaches and an intriguing network of subterranean mines that serve as bold reminders of the region's iron ore mining history.
Additional recreational ventures in Portugal Cove-St. Philip's are present in its expansive parks, such as Rainbows End Park and Voisey's Brook Park, which offer walking trails, playgrounds, and picnic spots, among other amenities.
Commerce & Conveniences
Shopping and commerce in Portugal Cove-St. Philip's are defined by a unique blend of convenience stores, supermarkets, and craft shops. Alongside, the city houses several banking institutions, like Scotiabank and CIBC, to cater to all financial needs. For postal services, Canada Post provides regular and reliable service.
Transport & Connectivity
Although Portugal Cove-St. Philip's enjoys a relatively rural setting, it offers seamless connectivity due to its strategic location. The town is in close proximity to the Trans-Canada Highway, placing it within comfortable driving distance from vital urban centers and airports. The St. John's International Airport is only a short drive away, offering both domestic and international flights.
Sports Facilities
Sports enthusiasts can tap into a wide range of activities in the town. Portugal Cove-St. Philip's presents a variety of facilities, including the Voisey's Brook Softball Field and numerous community parks that house soccer fields, basketball courts, and softball diamonds.
Traveler's Final Take
In conclusion, Portugal Cove-St. Philip's presents an overwhelmingly inviting picture, be it in terms of its natural beauty, cultural richness, or modern amenities. Its unique allure stems from a harmonious blend of history and contemporaneity cast against the stunning backdrop of Newfoundland's ruggedly resplendent landscape.
Must-Visit Spots in Portugal Cove-St. Philip's
Bell Island
Sheila's Brush Theatre Troupe
Emma Butler Gallery
Rainbows End Park
Voisey's Brook Park
A.C. Hunter Public Library
Voisey's Brook Softball Field