Cowansville Origins & Evolution
Initially inhabited by the Abenaki First Nations, the location now known as Cowansville, Quebec underwent significant transformations over the years, eventually evolving into the vibrant city it's now celebrated as. Initially, Cowansville was a tiny settlement called Nelsonville, founded by James Ruiter in 1800. Subsequently, a Scottish immigrant named Robert Cowan moved to Quebec in 1821 and built a major crossroads on his farmland, attracting a considerable number of settlers. Cowan's influence and magnetism prompted residents to rename the town after him. Through economic exertions predominantly in agriculture and the manufacturing sector, Cowansville has transformed itself into a notable commercial center within the region.
City's Geography & Demography
Cowansville is situated in Quebec's Eastern Townships region, approximately an hour's drive from Montreal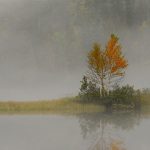 Montreal Origins & Evolution Montreal's rich history dates back to 1535 when the indigenous Iroquois people welcomed French explorer Jacques Cartier. Officially founded in 1642 by French settlers, the city rapidly developed into an essential hub for fur trading. Montreal's spectacular growth continued over the centuries, transforming this quaint outpost into a dynamic metropolis. Today, the city's deep-rooted history is.... This geographical position amidst lakes, rivers, and a tapestry of farmlands grants the town a delightful charm and scenic beauty. The city is enveloped by a humid continental climate, giving it hot summers and intensely cold winters. According to the 2016 Census, Cowansville boasts a population of approximately 13,656 residents, reflecting a rich amalgamation of French and English cultures.
Cultural & Artistic Landscape in Cowansville
Cowansville's cultural heartbeat resonates through its art theatres, galleries, and events. The Bruck Museum stands out, presenting an interactive journey through Cowansville's history with a focus on the Bruck-Lee collection. Theatre enthusiasts relish performances at the intimate Theatre des Tournesols, particularly its distinct blend of classic dramas and morale-boosting comedies. Vibrant events such as the Bordeaux Secret Wine Festival frequently fill the town's air with merriment, emphasizing its joie de vivre.
Educational & Research Facilities
Cowansville avails tremendous educational opportunities from elementary to collegiate level, with quality institutions such as Massey-Vanier High School, which exhibits an impressive emphasis on the arts, sports, and academic excellence. Libraries like Cowansville's Bibliothèque Gabrielle-Giroux-Bertrand stand as pillars of knowledge and research, providing vast resources for both students and the intellectually curious.
Cowansville's Highlights & Recreation
Visitors to Cowansville are spoiled for choice when it comes to landmarks and recreational spots. Nature Park Davignon provides serenity amid the hustle and bustle of the city, with its verdant walking trails and picnic sites. A visit to the Anglican Church, built in 1836, is a journey down history lane, while La Route des Vins offers a delightful wine-tasting experience for gastronomy enthusiasts.
Commerce & Conveniences
Cowansville avails a gamut of shopping opportunities, from charming small enterprises to larger retailers. The Shopping Center Brault provides a compelling shopping experience with a solid blend of both. Frequent farmers' markets offer an array of fresh produce, local crafts, and homemade delicacies. Conveniences like banks, post offices, and pharmacies are strategically located throughout the town to ensure a hassle-free experience for locals and travelers alike.
Transport & Connectivity
Cowansville is served by two major highways – 139 and 104; a testament to its excellent connectivity. There is a regular line of buses provided by the CIT Chambly-Richelieu-Carignan for local transit. Currently, there's no local airport; however, connections to Montreal's Pierre Elliott Trudeau International Airport are seamless, allowing hassle-free air travel.
Sports Facilities
Residents of Cowansville enjoy a holistic lifestyle, with several sports facilities like the Arena Roland-Desourdy for skating and ice hockey, and the Massey-Vanier Community Sports Center for various indoor sports activities. The town also boasts a golf club, offering a rejuvenating retreat for golf lovers.
Traveler's Final Take
A visit to Cowansville is akin to stepping into a charming storybook; the city's history is palpable, and the numerous recreational opportunities allow for a thrilling visit. Whether searching for nature's solace, cultural experience, educational journey, or retail therapy, Cowansville serves one's expectations and beyond.
Must-Visit Spots in Cowansville
The Bruck Museum
Theatre des Tournesols
Massey-Vanier High school
Bibliothèque Gabrielle-Giroux-Bertrand
Nature Park Davignon
Anglican Church
La Route des Vins
Shopping Center Brault
Arena Roland-Desourdy
Massey-Vanier Community Sports Center