History and Significance
Located in Kingston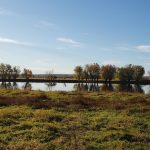 Kingston Origins & Evolution Kingston, commonly referred to as the 'Limestone City' due to its grand 19th-century buildings, was founded in 1673 as a French trading post and fort and has evolved into one of Canada's most distinctive and historic cities. It served as Canada's first capital from 1841 to 1844, and its rich history is reflected in its beautifully..., Ontario, Queen's University stands as a testament to Canada's intellectual legacy and educational excellence. Established in 1841, it holds the proud distinction of being the first degree-granting institution in Canada for students outside of religious orders. With such a deep historical significance, a visit to Queen's University is like stepping back in time, immersing oneself in the rich heritage of this iconic landmark. The university's founding principles of scholarship, integrity, and innovation have played a pivotal role not only in shaping the minds of generations of students but also in contributing to the society in numerous ways.
As you embark on a journey through the heart of Queen's University, the echoes of its storied past resonate through the majestic limestone buildings that grace the campus. These architectural masterpieces, meticulously adorned with intricate carvings and exquisite detailing, showcase the vibrant blend of Gothic and Victorian styles that make the university a visual marvel. From the grand façade of Grant Hall to the serene beauty of Summerhill, each building has its own unique story to tell, pulling visitors into a captivating narrative of history and culture.
Architectural Beauty
The architectural beauty of Queen's University is as awe-inspiring as its storied past. The Richardsonian Romanesque style, prominent across the campus, reveals itself through the arched doorways, turrets, and ornamental stonework. Grant Hall, the centerpiece of the university, with its imposing tower and striking clock, stands as a true testament to the grandeur of Victorian-era design. The Doucette Library, adorned with stained glass windows and wood-paneled walls, evokes a sense of scholarly tranquility that is both comforting and inspiring. And the Agnes Etherington Art Centre, with its modernist addition complementing the historic building, offers a visual feast for art enthusiasts.
Whether you are strolling through the lush gardens or exploring the quiet courtyards, the architectural splendor of Queen's University is bound to leave an indelible impression on your senses. Every nook and cranny of the campus exudes a sense of timeless beauty, inviting visitors to embark on a journey that transcends time and space.
Unique Experiences
More than just a collection of buildings, Queen's University offers a plethora of unique experiences that promise to leave every visitor enriched and enthralled. The Queen's University Archives, housing a vast collection of historical documents and photographs, provides a fascinating glimpse into the university's past. The Isabel Bader Centre for the Performing Arts, with its world-class performances, showcases the artistic talents of students and renowned artists alike, creating an atmosphere of cultural vibrancy.
For those seeking a taste of academic excellence, attending a lecture or seminar at Queen's University is an experience in its own right. The university's commitment to scholarly pursuits shines through in its renowned faculties, inspiring visitors with a sense of intellectual curiosity and the pursuit of knowledge.
As visitors immersing themselves in the historical significance, architectural beauty, and unique experiences that Queen's University has to offer, they become part of a narrative that links past, present, and future. A journey through the heart of this iconic landmark is not merely a checkmark on a bucket list; it becomes an adventure filled with discovery, inspiration, and a profound appreciation for Canada's academic heritage.