Sainte-Anne-des-Plaines Origins & Evolution
Located near the Rivière des Mille Îles in the province of Quebec, Canada, Sainte-Anne-des-Plaines stands as a testament to Canada's rich history and vibrant culture. Founded in the late 18th century, the city was primarily an agricultural hub, with lush arable lands contributing to its development and prosperity. Named "Sainte-Anne" after the patron saint of agriculture and "des-Plaines" due to its flat terrain, the city's origins are deeply rooted in these farming traditions.
Over the centuries, Sainte-Anne-des-Plaines has evolved beyond its pastoral beginnings into a melting pot of modern amenities and rich heritage. Boasting a population of nearly 15,000 residents, it offers a unique blend of small-town charm and city convenience, alluring both tourists and prospective homeowners alike.
City's Geography & Demography
Sainte-Anne-des-Plaines is situated within Quebec's Lower Laurentians, a region characterized by scenic landscapes and welcoming communities. The city experiences a humid continental climate with warm, wet summers and cold, snowy winters.
The city's demographic profile is predominantly Canadian, with a heavy concentration of French-speaking citizens due to its Québecois roots. Despite its relatively small population, the community is tightly-knit and welcoming, offering a warmth that is characteristic of many small Canadian towns.
Cultural & Artistic Landscape in Sainte-Anne-des-Plaines
Despite its small size, Sainte-Anne-des-Plaines boasts a relatively active cultural scene. The city hosts various annual events including the highly anticipated "Festival des Moissons," a celebration of the city's harvest season featuring artisan crafts, gourmet cuisine, and captivating performances.
Furthermore, the city offers cultural enthusiasts several avenues to explore, such as the Musée de Sainte-Anne-des-Plaines. This local museum showcases the city's history and heritage through a compelling range of artifacts and exhibits. Local art can also be admired at myriad independent galleries scattered across the city.
Educational & Research Facilities
Investment in education is evident in Sainte-Anne-des-Plaines, which is home to several primary and secondary schools. Furthermore, the city's close proximity to Montreal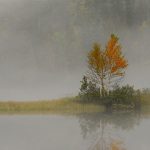 Montreal Origins & Evolution Montreal's rich history dates back to 1535 when the indigenous Iroquois people welcomed French explorer Jacques Cartier. Officially founded in 1642 by French settlers, the city rapidly developed into an essential hub for fur trading. Montreal's spectacular growth continued over the centuries, transforming this quaint outpost into a dynamic metropolis. Today, the city's deep-rooted history is... allows access to some of the world's best universities and research institutions like McGill University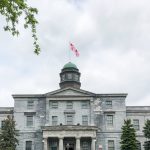 An Icon of Canadian Education: McGill University Unveil the impressive grandeur of McGill University, a pillar of education that stands proudly in Montreal, Canada. Established in 1821, this illustrious institution is a part of the country's rich history - a beacon of knowledge that has lit the paths of countless scholars, researchers, innovators, and leaders. McGill's distinctive character and enduring... and Université de Montréal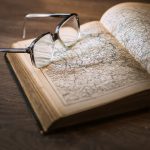 The Historical Significance of Université de Montréal Founded in 1878, Université de Montréal holds a prestigious place in Canada's history. As one of the country's oldest and most renowned educational institutions, it has not only shaped the minds of generations but also played a pivotal role in the country's cultural development. Throughout the years, the university has been a hotbed....
The city also features a public library, Bibliothèque Paul-Mercier, offering residents an extensive multilingual collection of books, referencing materials, and digital resources.
Sainte-Anne-des-Plaines's Highlights & Recreation
The city offers several recreational spaces including the vast Parc des Cèdres, with hiking trails, picnic areas, and play spaces for a perfect family outing. Another notable spot includes the Parc d'Amusement de Sainte-Anne-des-Plaines, a heritage amusement park that provides activities for families and children.
Furthermore, historical landmarks like the Sainte-Anne-des-Plaines Church contribute significantly to the city's charm, inviting history buffs and architectural enthusiasts for exploration.
Commerce & Conveniences
For shopping enthusiasts, the city hosts several shops offering everything from fashion to household goods. Additionally, numerous banks, the post office, and other service-oriented establishments ensure that residents and visitors can access vital amenities easily.
Seasonal sales events are particularly popular in Sainte-Anne-des-Plaines, with local businesses offering discounts and promotions in line with festive celebrations and seasonal highlights.
Transport & Connectivity
Sainte-Anne-des-Plaines is well-connected to other parts of the province through a combination of highway networks and public transportation services. The Montreal Mirabel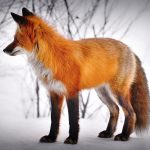 Mirabel Origins & Evolution Mirabel, a city situated in the province of Quebec, Canada, is an area with roots stretching back to the 1950s. During its initial stages, it was recognized as an agricultural town, focusing on dairy, fruits, and grains. However, the area witnessed a change in its landscape with its renaming to "Mirabel" in 1971, which was to... International Airport is conveniently located a short drive away from the city for those traveling from afar.
Sports Facilities
For sports enthusiasts, the city houses several sports facilities including the Arena Mike Bossy, a popular venue for hockey games. Additionally, numerous parks and open spaces are available for a variety of outdoor sports and activities.
Traveler's Final Take
All in all, Sainte-Anne-des-Plaines offers a blend of heritage, recreation, and stunning natural beauty which captivates its visitors. Its evolution from an agrarian settlement to a modern city, while still cherishing its roots, is truly commendable. Whether you are a history buff, nature lover, culture enthusiast, or just a casual traveler, you will find something unique and endearing about Sainte-Anne-des-Plaines.
Must-Visit Spots in Sainte-Anne-des-Plaines:
1. Festival des Moissons
2. Musée de Sainte-Anne-des-Plaines
3. Bibliothèque Paul-Mercier
4. Parc des Cèdres
5. Parc d'Amusement de Sainte-Anne-des-Plaines
6. Sainte-Anne-des-Plaines Church
7. Local Shops
8. Montreal Mirabel International Airport
9. Arena Mike Bossy.