Quesnel Origins & Evolution
Situated in the central interior of British Columbia, Quesnel exudes a deep sense of history as a former commercial center during the 19th-century Cariboo Gold Rush. The city's rich past is strongly intertwined with resource extraction, specifically gold mining and forestry. Moreover, the city bespeaks a blend of Indigenous and European cultures, and is famously named after Jules Maurice Quesnel, a French-Canadian fur trader.
As time progressed, Quesnel evolved into an important transportation hub for the northern part of the province due to the construction of the Pacific Great Eastern Railway in 1921. Today, Quesnel continues to expand its economic base, integrating tourism, agriculture, and other sectors while conserving its natural heritage and charm.
City's Geography & Demography
Quesnel lies on a plateau surrounded by the breathtaking Cariboo Mountains, replete with vast forests and water bodies such as the Fraser and Quesnel rivers. Its inland temperate climate is characterized by mild winters and warm summers, making it favorable for outdoor activities all year round.
The city's population, as per the 2016 census, is approximately 10,000 people. Quesnel boasts a culturally diverse populace that includes people of Aboriginal, European, and Asian descent. Given the city's welcoming aura, it remains a desirable place for people seeking a balanced lifestyle in a natural, serene environment.
Cultural & Artistic Landscape in Quesnel
Quesnel's cultural scene is both vibrant and diverse. The city hosts the annual Billy Barker Days Festival, a significant event that showcases the region's history and culture with a modern twist. The Quesnel & District Museum and Archives stand as a testament to the city's rich past, housing over 30,000 artifacts and historic photos.
Art aficionados are not left behind with the Quesnel Art Gallery, offering rotating exhibitions of local and regional artists. The city also has an arts and recreation center, the West Fraser Centre, which hosts various public gatherings, exhibiting the city's inclusive community spirit.
Educational & Research Facilities
Educational institutions in Quesnel contribute substantially to its vibrant community life. The University of Northern British Columbia's Quesnel River Research Centre stands as a world-class research facility in river environments. The city also hosts numerous libraries including the Quesnel Public Library, providing a vast collection, workshops, and events for children and adults alike.
Quesnel's Highlights & Recreation
Quesnel is a haven for outdoor enthusiasts. The Pinnacles Provincial Park offers stunning views of unique hoodoo rock formations, with numerous hiking trails leading to the Quesnel River. LeBourdais Park in the city center is another gem, hosting a children's playground, a water park, and venues for community events.
The Riverfront Trail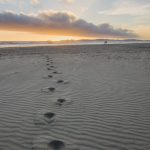 Trail Origins & Evolution The city of Trail, situated in British Columbia, Canada, holds a rich history that traces its roots to the 19th century. The city was founded by prospectors during the Gold Rush era, enticed by its bountiful deposits of minerals, mainly gold, silver, and copper. Later, the thriving mining industry prompted the construction of the Trail Smelter,..., a 12-kilometer landscaped pathway along the Fraser and Quesnel rivers, is an outstanding recreational spot for biking, walking, or leisurely strolls. Moreover, the city's well-preserved heritage buildings, such as the 1863 Hudson's Bay Company store, offer visitors a glimpse into the gold rush era.
Commerce & Conveniences
Quesnel's Downtown, with its heritage-themed streetscapes, hosts a variety of shops selling local artisan wares, antiques, and fresh produce. The city provides all modern conveniences such as banks, postal services, and seasonal farmers markets. Annual sales events, like the 'Downtown Yard Sale and Mini Trade Show', attract both locals and visitors, contributing to the city's bustling commercial scene.
Transport & Connectivity
Quesnel boasts excellent transport facilities with BC Transit providing bus services within the city, while YQZ (Quesnel Airport), offers daily flights to Vancouver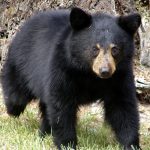 Vancouver Origins & Evolution Located on the western coast of Canada, Vancouver is a vibrant city that beautifully marries natural splendor with urban charm. Its history begins with the indigenous peoples who had inhabited this land for thousands of years before it was explored by Captain George Vancouver in the late 18th-century. Founded in 1886, the city took its name.... Quesnel is also conveniently positioned on the Trans-Canada Highway, making it easily accessible to and from all parts of the country.
Sports Facilities
Quesnel is adorned with exceptional sports facilities including the West Fraser Centre, a state-of-the-art dual-arena complex. The Quesnel Golf Club, with its perfectly manicured greens set against stands of verdant forests, provides a challenging and engaging course for golfers of all levels.
Traveler's Final Take
Quesnel, with its rich history, diverse culture, and bountiful nature, offers a unique destination for travelers seeking authenticity. Its welcoming community, together with its wide array of recreational activities and conveniences, guarantees enriching experiences for residents and visitors alike.
Must-Visit Spots in Quesnel
Billy Barker Days Festival
Quesnel & District Museum and Archives
Quesnel Art Gallery
West Fraser Centre
Quesnel River Research Centre
Quesnel Public Library
Pinnacles Provincial Park
LeBourdais Park
Riverfront Trail
Heritage buildings like the Hudson's Bay Company store
Downtown Quesnel
Quesnel Airport (YQZ)
West Fraser Centre arena
Quesnel Golf Club