Historical Significance of Royal Roads University
Set amid the lush beauty of British Columbia's Vancouver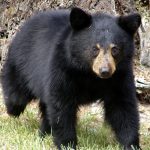 Vancouver Origins & Evolution Located on the western coast of Canada, Vancouver is a vibrant city that beautifully marries natural splendor with urban charm. Its history begins with the indigenous peoples who had inhabited this land for thousands of years before it was explored by Captain George Vancouver in the late 18th-century. Founded in 1886, the city took its name... Island, the Royal Roads University stands as a testament to Canada's rich history. Named after its original function as Royal Navy training facility, the University retains its military heritage while seamlessly merging it with its role as a center for progressive education. Throughout the years, it has adapted and evolved, reflecting the growth and insights of the Canadian nation itself.
The university is most notably located within Hatley Park, a National Historic Site of Canada since 1995. The park encompasses an Edwardian Castle, built in 1908 as a residence for coal and rail magnate, James Dunsmuir. This stunning castle now serves as a central part of the university's campus, bursting with stories of the past while fostering the minds of the future. With its profound blending of history, education, and natural beauty, Royal Roads University creates a breathtaking, living time capsule.
Aesthetic Grandeur: Architecture & Landscape
One cannot talk about Royal Roads University without dwelling on its beautifully preserved architecture. The centerpiece is arguably Hatley Castle, a breath-taking Edwardian edifice that fuses Tudor-style designs with vintage Jacobethan themes. The Castle showcases meticulous craftsmanship from hand-carved woodwork to exquisite stained glass. Every detail, down to the brickwork, tells a story, preserving the artistic vision of its era.
Complementing the architecture is the university's exceptionally maintained landscapes. Hatley Park is home to one-of-a-kind historical gardens unfolding across 565-acres of old-growth forests. It offers a vibrant tapestry of rare and exotic trees, vast meadows, and stunning Japanese, Italian, and Rose gardens. The landscapes around the castle and university go beyond mere aesthetic delight – they serve as a living, breathing classroom for students of environmental science and natural conservation.
Experience the Unique
The exceptional university experience at Royal Roads stretches far beyond traditional academics. With its smaller class sizes, the institution promotes a collaborative approach to learning, boasting a dynamic and diverse community of both local and international students. Embracing innovative models of education, Royal Roads creates a space teeming with ideas, inspiration, and broadened horizons.
Visitors, too, can delight in the myriad experiences the university offers. Marvel at the timeless grandeur of Hatley Castle, stroll through the varied botanical vistas within Hatley Park, or explore the miles of scenic walking, cycling and bird watching trails that connect the campus to the picturesque Colwood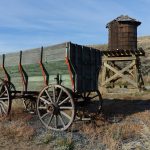 Colwood Origins & Evolution Being a picturesque city on Vancouver Island's southern tip, Colwood's roots date back to the mid-18th century when the city was originally used by indigenous Coast Salish communities. Eventually Captain James Cook established the city as a significant fur-trading post, giving it the prominence we see today. Throughout the years, Colwood evolved from a thriving fur-trading... waterfront. Promise of cultural enrichment, recreational enjoyment, and natural beauty abounds at Royal Roads University.
The scenic allure, rich history, and innovative educational model unquestionably place Royal Roads University as a must-visit Canadian landmark. From the halls echoing with tales of the bygone era to the classrooms bustling with contemporary ideas, every aspect of Royal Roads holds an irresistible charm. Whether you're an aspiring student, history enthusiast, nature lover, or a passionate traveler, the university serves as a treasured junction where past, present, and future beautifully converge. Discover the timeless beauty of Royal Roads University – an unforgettable chapter in the grand Canadian narrative.