Conception Bay South Origins & Evolution
The enchanting city of Conception Bay South, often specified simply as CBS, is a Canadian town located in the province of Newfoundland and Labrador. Founded in the early 20th century, the city's roots trace back to a rich history of fishing, farming, and mining. Over the years, Conception Bay South has evolved into a thriving urban center, seamlessly blending its deep-seated roots with modernity.
Throughout its formative years, the city underwent multiple amalgamations, with nine distinct communities binding together to form the collective entity known today. Each community brought its unique character and heraldry to the amalgamation, making the city a fascinating tapestry of diverse traits and cultural richness.
City's Geography & Demography
Conception Bay South sits on the southeastern shore of the expansive Conception Bay. It boasts a picturesque maritime climate that beholds mild winters and temperate summers, rendering it an ideal spot for all-season tourism.
From a demographical perspective, it is Newfoundland and Labrador's second-largest city, with a population boasting upward of 26,000 residents. The citizens form a harmonious blend of various age groups, united by their shared love for Conception Bay South's natural beauty and welcoming community spirit.
Cultural & Artistic Landscape in Conception Bay South
The cultural landscape of Conception Bay South is as vibrant as its natural surroundings. The city is the location of numerous events throughout the year, such as the annual Kelligrews Soiree and the Christmas Parade. These festivities carve out a cultural calendar that keeps the city buzzing with vibrant energy.
From an artistic perspective, the city houses museums such as the CBS Museum and the Manuels River experience center. These cultural hubs offer insights into the geological, archeological, and historical prowess of the city, complete with interactive exhibits that manage to educate and entertain simultaneously.
Educational & Research Facilities
Education forms the backbone of Conception Bay South, with several well-respected institutions contributing to the city's intellectual richness. The city is served by multiple schools under the Newfoundland and Labrador English School District.
Further, libraries like the CBS Public Library provide spectacular resources for both students and avid readers. The library also frequently hosts community-centered events and programs, ensuring a healthy exchange of ideas and intellectual growth within the city.
Conception Bay South's Highlights & Recreation
The city is generously sprinkled with gems such as the Topsail Beach Rotary Park and the Manuels River trail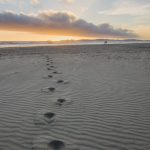 Trail Origins & Evolution The city of Trail, situated in British Columbia, Canada, holds a rich history that traces its roots to the 19th century. The city was founded by prospectors during the Gold Rush era, enticed by its bountiful deposits of minerals, mainly gold, silver, and copper. Later, the thriving mining industry prompted the construction of the Trail Smelter,... system. These recreational spots not only offer unparalleled natural beauty but also are buzzing hubs for hiking, picnicking and bird-watching.
Historical landmarks like Rock Hill and Chamberlains Park, with their time-worn charm, act as idyllic spots for tourists looking to capture the city's essence. The city's waterside promenade, aptly named the CBS Boardwalk, adds an additional recreational dimension to the cityscape.
Commerce & Conveniences
Conception Bay South provides a robust network of shops, banks, and postal services. The city houses several shopping centers like the CBS Shopping Centre, which host a diverse array of stores for both staple and luxury commodities.
Seasonal sales are an intrinsic part of the city's commercial culture, with businesses in areas like Manuels offering notable discounts during festive times. These commercial avenues display the perfect blend of local businesses and global brands, ensuring the residents have access to diverse services.
Transport & Connectivity
The city relies on various forms of public transport, with buses being the primary medium for local commute. It is positioned near the Trans-Canada Highway, offering easy access to neighboring provinces and regions.
In terms of air connectivity, St. John's International Airport, sited nearby, is the city's primary aviation hub. From here, flights are regularly available to other Canadian cities and international locations.
Sports Facilities
Sports enthusiasts visiting or residing in Conception Bay South are in for a treat. The city boasts several sporting centers such as the Conception Bay South Arena, which is a multipurpose facility hosting a range of sports from ice-hockey to figure-skating.
The city has a defined love for soccer, with the CBS Soccer Association playing a key role in fostering this sport across all age groups. The impressive Topsail Field Soccer Complex stands as a testament to this unwavering commitment to athletic pursuits.
Traveler's Final Take
In conclusion, Conception Bay South adorns Newfoundland and Labrador's landscape like a radiant gem. It is a city that effortlessly bridges the gap between its historic past and its ambitious future. Whether it's the verdant parks, bustling shopping centers, captivating cultural events, or sports facilities, Conception Bay South offers a unique mix of attractions that command attention.
Must-Visit Spots in Conception Bay South
CBS Museum
Manuels River experience center
Topsail Beach Rotary Park
Manuels River trail system
Rock Hill and Chamberlains Park
CBS Boardwalk
CBS Shopping Centre
St. John's International Airport
Conception Bay South Arena
Topsail Field Soccer Complex