Pointe-Claire Origins & Evolution
Pointe-Claire, a city located on the Island of Montreal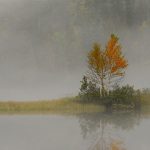 Montreal Origins & Evolution Montreal's rich history dates back to 1535 when the indigenous Iroquois people welcomed French explorer Jacques Cartier. Officially founded in 1642 by French settlers, the city rapidly developed into an essential hub for fur trading. Montreal's spectacular growth continued over the centuries, transforming this quaint outpost into a dynamic metropolis. Today, the city's deep-rooted history is... in Quebec, Canada, was founded by French settlers in the 17th century. It has since evolved from being a small agricultural village to a significant urban center with an identity and history of its own. The city was named for its beautiful location – the "point" promontory into Lake Saint-Louis
Saint-Louis Origins & Evolution Nestled in the heart of Quebec, Canada, Saint-Louis boasts a rich history and a vibrant dynamism that narrates the tale of its evolution. Initially recognized for its lush farmlands and serene rivers, the city was founded in 1649 and has since grown from a small agricultural community into a bustling metropolis. Reflecting the core of Francophone... and "clear" for the transparent and serene waters of the lake. Buildings from the Victorian era and antiquated farmsteads co-exist harmoniously with modern architecture, embodying the city's constant, yet respectful progression.
The city is most renowned for the exquisite Pointe-Claire Village, with its picturesque, historical charm accessorizing the shores of Lake Saint-Louis since the late 1690s. The Village is remembered fondly for the iconic windmill, Saint-Joachim Church and The "Pointe-Claire," accentuating the city's blend of history and modernity.
City's Geography & Demography
Pointe-Claire, nestled in the south-west region of Montreal Island, is surrounded by other boroughs including Dorval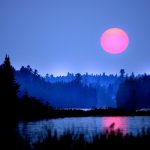 Dorval Origins & Evolution Dorval, nestled on the Island of Montreal, is one of the oldest cities in North America, founded by French settlers back in 1667. Initially established as a mission by Sulpician priests from Paris, the city, originally named Gentilly, evolved into a major hub for trade and commerce under the French colony. It was renamed 'Dorval' in..., Dollard-Des Ormeaux and Kirkland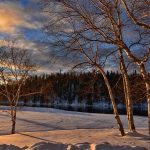 Kirkland Origins & Evolution The city of Kirkland can trace its modest origins to its incorporation in March 1961, evolving from being a quiet town to a dynamic and flourishing city, now home to more than 21,000 proud residents. Named after Charles-Aimé Kirkland, a Quebec provincial politician, Kirkland has admirably grown to become one of the most sought-after suburbs on.... The city's topography is defined by Lake Saint-Louis, providing a charming lakefront area and marina. The climate is genuinely Canadian, characterized by snowy winters, and warm, humid summers.
Pointe-Claire is a blend of French and English-speaking people and cultures, mirroring the multicultural essence of Canada. With a population of about 30,000, the city boasts a family-friendly atmosphere while also hosting corporate professionals who work in the district's numerous industries and companies.
Cultural & Artistic Landscape in Pointe-Claire
The Stewart Hall Art Gallery is Pointe-Claire's cultural heart, offering an array of exhibits, workshops, and cultural programs throughout the year. It occupies the historic Stewart Hall building, nestled in a thriving park by the lake. The city's Public Libraries also contribute to its cultural scene, organizing numerous literature-themed events, workshops, and clubs.
The Pointe-Claire Cultural Centre is a buzzing artistic hub, hosting a blend of music, theatre, dance, and visual arts events. Further, local events like the Pointe-Claire Village Street Sale and the Winter Ice Village reinforce the community spirit and cultural richness of the city.
Educational & Research Facilities
Pointe-Claire prioritizes education, providing a range of institutions for all ages, including several excellent grade schools, two high schools, and John Abbott College, one of the prominent pre-university and professional institutes in Quebec.
Pointe-Claire houses several well-stocked libraries, including the central and Valois branches, offering vast collections and fostering a community-oriented learning environment. These institutions form the backbone of the educational ecosystem in the city.
Pointe-Claire's Highlights & Recreation
Recreational opportunities abound across Pointe-Claire. The city's numerous parks, hiking trails, and water bodies offer ample camping, boating, and wildlife sighting opportunities. Notably, Labrador Park and Bourgeau Park, are perfect for nature enthusiasts, while canoe club and a municipal pool provides aquatic adventure.
Pointe-Claire's historical Village district, the Terracotta Natural Park with its abundant intertidal habitat, and the National Historic Site of Canada's iconic lighthouse all add depth and dimension to its profile and prominently feature as popular tourist destinations.
Commerce & Conveniences
The commercial side of Pointe-Claire is as lively as its cultural and recreational dimensions. Pointe-Claire Plaza and the Fairview shopping centre meet shopping needs, while the city's vibrant village area offers a range of boutique stores, exquisite restaurants, and bars. Banks, post offices, and modern health facilities ensure the highest convenience for residents and visitors.
Transport & Connectivity
Pointe-Claire boasts excellent connectivity, being linked via two major highways, Autoroute 20 and Autoroute 40. The city also has two Montreal commuter train stations – Pointe-Claire and Valois. STM provides bus links while major airports, Pierre Elliot Trudeau International Airport, is just a short distance away.
Sports Facilities
The city is home to several community sports and leisure centers such as Bob Birnie Arena, offering activities such as hockey, figure skating, swimming, and soccer. Moreover, it boasts the Clearpoint Tennis Club and multiple golf courses making it an active sporting destination.
Traveler's Final Take
Point Claire is a charming, vibrant town with a proud history and modern convenience. Ranging from the historic architecture of the Pointe-Claire Village, bustling retail centers, a vibrant cultural scene and scenic parks, Pointe-Claire offers a vivid tapestry of experiences.
Must-Visit Spots in Pointe-Claire
Pointe-Claire Village
Stewart Hall Art Gallery
Pointe-Claire Cultural Centre
John Abbott College
Labrador Park
Bourgeau Park
Pointe-Claire Lighthouse
Pointe-Claire Plaza
Fairview Shopping Centre
Bob Birnie Arena