La Prairie Origins & Evolution
Located in Quebec, Canada, the city of La Prairie traces its roots back to 1647 making it one of the oldest towns in Quebec. It was originally inhabited by Iroquois Indians until French settlers arrived, establishing it as a French colony. Its name in French, 'la prairie' evokes images of stunning landscapes and sprawling meadows – reminiscent of the beautiful natural surroundings that still characterize the city today. Over the years, the city has seen a steady evolution, transforming from an agricultural outpost to a modern urban area while retaining its old-world charm.
Historically, La Prairie played a critical role as a transportation link connecting Montreal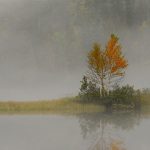 Montreal Origins & Evolution Montreal's rich history dates back to 1535 when the indigenous Iroquois people welcomed French explorer Jacques Cartier. Officially founded in 1642 by French settlers, the city rapidly developed into an essential hub for fur trading. Montreal's spectacular growth continued over the centuries, transforming this quaint outpost into a dynamic metropolis. Today, the city's deep-rooted history is... to the south shore of the Saint Lawrence River. The Old La Prairie Historic District in the heart of the city bears testament to its rich history, with its array of heritage buildings, churches and ambiance that takes visitors back in time.
City's Geography & Demography
La Prairie is situated on the south shore of the Saint Lawrence River directly across from Montreal. The city's landscape is largely characterized by a blend of suburban residential development, commercial centers, and an abundance of green spaces. The climate is temperate, with four distinctive seasons that provide a stunning array of colors and experiences throughout the year.
The city, as per the 2016 census, has a population of just over 24,000 individuals representing a diverse range of cultures, origin, and languages. A substantial number of the community is bilingual, comfortably speaking both English and French, providing a welcoming environment for visitors from around the globe.
Cultural & Artistic Landscape in La Prairie
La Prairie boasts an impressive cultural landscape teeming with the arts, festivals, and historical celebrations. The city is home to the Maison Félix-Leclerc, an important cultural center that hosts many exhibitions, shows, and cultural activities throughout the year. There's also the Centre multifonctionnel Guy-Dupré which is a hub for local musicians and visual artists.
The city's artistic heart shines through in its annual events like the 'Les Vive la musique', during which the charming streets of Old La Prairie come alive with local musicians performing varied genres of music. The ancient sites of the city become open-air galleries showcasing the works of talented local artists during the 'Symposium Arts en Vieux-La Prairie' art festival.
Educational & Research Facilities
La Prairie is home to several schools, including École Secondaire de la Magdeleine, offering an abundance of educational opportunities for families. It also houses Collège Jean de la Mennais, a private French-language educational institution dating back to the 19th century.
The Bibliothèque de la Ville de La Prairie is a prominent local library that residents and visitors alike can enjoy. It boasts an extensive collection of books, providing invaluable resources for education and research purposes.
La Prairie's Highlights & Recreation
La Prairie is a treasure trove of distinctive parks and recreational spots offering a serene retreat for locals and tourists. The Parc de la Cité, with its array of verdant landscapes, winding trails, and stunning lake views, is one of the most popular outdoor areas.
Historic tourism is also a major draw as the Historic District of La Prairie is considered a Quebec heritage site. Charming heritage houses converted into boutiques, eateries, and galleries provide a visual treat and vibrant cultural scene.
Commerce & Conveniences
La Prairie is well facilitated with modern conveniences and commerce. The city center abounds with shops, banks, and postal services catering to the needs of the local population and tourists. The city offers ample shopping opportunities with the Carrefour de la Rive-Sud, a popular shopping center with a variety of stores, services, and eateries to cater to all tastes and shopping needs. Seasonal sidewalk sales are a popular event.
Transport & Connectivity
Getting around in La Prairie is remarkably easy courtesy of a well-organized public transportation system. The city is served by the exo's La Plaine's commuter bus network, linking it to Montreal's downtown area.
The close proximity to Pierre Elliot Trudeau International Airport and well-maintained highways ensures convenient access to the city for international and domestic visitors.
Sports Facilities
La Prairie is also quite sports-oriented with several sports facilities available for residents and visitors. The Complexe sportif Bell hosts various sports activities, including hockey, soccer, and figure skating. Outdoor facilities like athletic fields, tennis courts, and swimming pools are accessible throughout the city.
Traveler's Final Take
In conclusion, La Prairie is a unique blend of historical charm and modern amenities. Visitors can immerse themselves in the rich history, celebrate the vibrant arts and culture, explore beautiful parks, and enjoy convenient shopping. This city truly offers a distinct blend of old-world charm and contemporary easements.
Must-Visit Spots in La Prairie
1. Old La Prairie Historic District
2. Maison Félix-Leclerc
3. Centre multifonctionnel Guy-Dupré
4. École Secondaire de la Magdeleine
5. Collège Jean de la Mennais
6. Bibliothèque de la Ville de La Prairie
7. Parc de la Cité
8. Carrefour de la Rive-Sud
9. Complexe sportif Bell