Russell Origins & Evolution
The township of Russell, Canada, was originally settled in the early 1800s by United Empire Loyalists as part of a British policy to populate the area with their loyal subjects. Over the years, this charming Ontario town has evolved into a thriving bilingual community with unique cultural practices that seamlessly blend French and English influences. The town encompasses several villages, including the Village of Russell itself, which has served as the administrative centre. Russell's history is a colorful tapestry representing the foundation of a prosperous agricultural economy and the establishment of several mills and churches, honing a distinct rural charm that has endured over centuries.
City's Geography & Demography
Nestled in the eastern part of Ontario, Russell is part of the Ottawa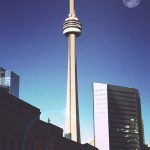 Ottawa Origins & Evolution The history of Ottawa, Canada's capital city, is rich and varied, evolving from a humble settlement of the early 1800s to the bustling modern city it is today. Originally known as Bytown after British military engineer Colonel John By, who was responsible for the construction of the Rideau Canal, the city's pivotal role within the nation's... Metropolitan area, thus enjoying a picturesque amalgamation of rural landscapes amid urban amenities. The climate is typically characterized by warm summers and cold, snowy winters, making it an ideal location to experience Canada's famous four distinct seasons.
Russell's demographic fabric is equally delightful. With a population of around 16,520, the town showcases a perfect blend of French and English cultures. One can encounter this unique duality in their day-to-day lives, making it a fascinating hub of cultural diversity.
Cultural & Artistic Landscape in Russell
Russell's cultural and artistic panorama presents a delightful spectacle. The annual Russell Fair is a spectacular event that showcases the town's agricultural heritage through livestock shows, entertainment events, and much more. Moreover, the town's pride in its historical legacy is reflected in its various museums, such as Keith M. Boyd Museum, that harbors valuable insights into the township's past.
In terms of theater and art galleries, one must visit the intimate Russell Theatre, which stages numerous impressive productions throughout the year, showcasing the township's rich artistic talent. Local art is also displayed at various venues, acting as an essential element of the vibrant artistic landscape of Russell.
Educational & Research Facilities
Russell town offers excellent educational prospects. With reputed institutions like St. Thomas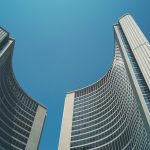 St. Thomas Origins & Evolution St. Thomas, a vibrant city located in southwestern Ontario, was officially named after Thomas Talbot, who spearheaded the area's development in early 1800's. The city's rapid growth during its early history was fueled primarily by the railway industry, with the city serving as a significant railway junction. Iconic rail structures from this golden age, such... Aquinas Catholic High School and Russell High School, the town provides quality education. It also houses the Russell Township Public Library, a valuable destination for bibliophiles and research scholars alike with its vast collection of books and digital resources.
Russell's Highlights & Recreation
Russell isn't short of landmarks and recreational spots. The W.E Burton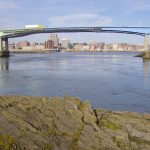 Burton Origins & Evolution Burton, a charming and picturesque city nestled in Canada's heartland, is as rich in history as it is in natural beauty. The city was officially incorporated in 1892, although its history stretches back even further, to the times when First Nations communities were the sole inhabitants. Its development since then has been an amalgamation of progress... Conservation Area and the Russell Recreational Path offer a plethora of outdoor activities for nature lovers. From hiking trails to picnic areas, these spots form an essential part of the town's recreation options.
Commerce & Conveniences
When it comes to commerce, Russell demonstrates a mix of local boutiques, specialized shops, and essential services such as banks and postal services. Russell Foodland and the local Farmer's Market are popular spots for fresh produce and local delicacies. Seasonal sales are a regular feature, which adds to the town's bustling commerce scene.
Transport & Connectivity
Connectivity is robust in Russell, with excellent public transport services provided by OC Transpo. The town is well connected to all the major cities in Ontario, and even the Ottawa Macdonald-Cartier International AirportA Glimpse into Ottawa MacDonald-Cartier International Airport Nestled in the vibrant city of Ottawa, MacDonald-Cartier International Airport stands tall as a testament to Canada's rich history and its commitment to modernity. Stepping foot into this iconic landmark is like embarking on a journey through time, as it proudly showcases its architectural beauty and well-preserved historical significance. As you approach the... is a short drive away, making international and domestic travel convenient for its residents and visitors.
Sports Facilities
Russell has various sports facilities – the Russell Centennial Pool is a crown jewel that provides an excellent venue for swimming. The Russell Curling Club, for those keen on winter sports, and the Russell Tennis Club, for tennis lovers, add to the town's comprehensive sports facilities.
Traveler's Final Take
In conclusion, Russell, with its rich history, cultural diversity, educational resources, recreational facilities, commercial opportunities, connectivity, and sports amenities, offers a unique experience to its dwellers and visitors alike. Deeply rooted in its historical past and yet dynamically evolving, the township of Russell intrigues and charms all those who walk its lanes.
Must-Visit Spots in Russell
Village of Russell
Keith M. Boyd Museum
Russell Theatre
St. Thomas Aquinas Catholic High School
Russell High School
Russell Township Public Library
W.E Burton Conservation Area
Russell Recreational Path
Russell Foodland
Local Farmer's Market
Russell Centennial Pool
Russell Curling Club
Russell Tennis Club