Pembroke Origins & Evolution
Pemboke, the "Heart of the Ottawa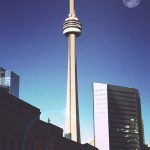 Ottawa Origins & Evolution The history of Ottawa, Canada's capital city, is rich and varied, evolving from a humble settlement of the early 1800s to the bustling modern city it is today. Originally known as Bytown after British military engineer Colonel John By, who was responsible for the construction of the Rideau Canal, the city's pivotal role within the nation's... Valley", was founded in the mid-19th century and was incorporated as a town in 1877. Centrally situated on the Ottawa River, Pembroke became a bustling hub during the logging industry's heyday, translating the wealth generated into gorgeous architectural wonders. Prospering over time, the town evolved into a city in 1971. To this day, Pembroke retains its historical charm, a testament to its pioneering spirit, which is reflected in its heritage murals dotted across the downtown area.
Occupying an important place in the indigenous Algonquin homeland, Pembroke respectfully acknowledges and preserves this cultural significance. The city's evolution is also marked by important contributions from European settlers and migrants from different parts of the world, each enriching Pembroke's vibrant cultural heritage.
City's Geography & Demography
Pembroke is nestled in Renfrew County, Ontario. Its picturesque location by the Ottawa River, expansive forestry, and an ever-changing seasonal landscape renders the city an idyllic spot. Pembroke experiences a humid continental climate with warm summers and often snowy winters, a delight for outdoor enthusiasts.
As of 2016, Pembroke's population was recorded at almost 14,000 individuals. The city is known for its friendly, welcoming community, and is home to an assortment of ethnicities, casting a multicultural vibe. Its populace is also spread across all age groups, making it a city marked by vibrance and dynamism.
Cultural & Artistic Landscape in Pembroke
Pembroke's culture thrives in its variety of events and institutions. The annual Pembroke Old Time Fiddling and Step Dancing Festival and Waterfront Art Festival celebrate folk traditions and local artists respectively. The Pembroke Heritage Murals walk provides an enticing tour of the city's history through large-scale pieces of public art.
The Champlain Trail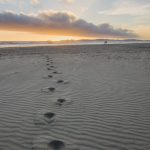 Trail Origins & Evolution The city of Trail, situated in British Columbia, Canada, holds a rich history that traces its roots to the 19th century. The city was founded by prospectors during the Gold Rush era, enticed by its bountiful deposits of minerals, mainly gold, silver, and copper. Later, the thriving mining industry prompted the construction of the Trail Smelter,... Museum and Pioneer Village and Pembroke Community Theatre serve as cultural hubs. The museum holds a distinguished collection of artifacts, while the theatre is renowned for producing engaging performances, both contributing to a thriving performing arts scene.
Educational & Research Facilities
Pembroke takes pride in its quality educational facilities. Algonquin College's waterfront campus here offers state-of-the-art study facilities, a media center, and a stunning 450-seat theatre. Local libraries such as the Pembroke Public Library are treasure troves for every knowledge seeker, boasting a wide range of resources.
Facilities for research-oriented studies also mark Pembroke's academic landscape, especially in sectors like forestry, climate, and indigenous culture, supplemented by local institutions.
Pembroke's Highlights & Recreation
From hiking trails in Riverside Park, swimming at Pembroke Marina, to leisurely walks in the Waterfront Park, Pembroke is packed with recreational options. History aficionados may venture to the historic Grey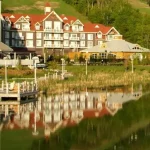 Grey Origins & Evolution Nestled in the heart of Ontario, Grey County has a rich history that has seen it evolve from a quaint rural municipality to the bustling city it is today. Founded in 1852, the city has grown and developed significantly, embracing modernity while still preserving its historically significant structures and impressively maintained heritage sites. The city owes... Gables Manor B&B, while thrill-seekers can enjoy skiing in the nearby Laurentian Valley.
Landmarks such as the Pembroke City Hall or the historically significant Pembroke Hydro Museum add to the city's character. For nature enthusiasts, the Pembroke Waterfront Park presents a stunning panorama of the Ottawa River.
Commerce & Conveniences
Pembroke's commerce is vibrant, featuring an array of shops, from charming boutiques in the downtown area to larger shopping centers like the Pembroke Mall. Banks, postal services, and other conveniences are readily available, ensuring a smooth stay for visitors and comfortable living for residents. Seasonal farmer's markets are a local favorite, offering organic produce and homemade goodies.
Transport & Connectivity
Pembroke is served by Ontario Northland Motor Coach Services, ensuring efficient connectivity. The Canadian Pacific Railway also passes through the city. The smaller Pembroke Airport and the larger Ottawa Macdonald–Cartier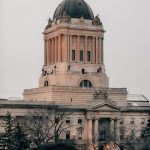 Cartier Origins & Evolution The idyllic locale of Cartier, nestled in Ontario, Canada, possesses elements of both old-world charm and contemporary progress. Established originally as a railway town along the Portage, West of Winnipeg, during the late 19th century, it has grown and evolved over the years to become a quaint destination for nature lovers and history enthusiasts alike. Developed... International Airport, around 2 hours away, connect Pembroke to the skies.
Sports Facilities
Pembroke is home to several sports facilities including the prestigious Pembroke & Area Community Centre, known for hosting ice-hockey tournaments. Kinsmen Park is another hotspot for sports enthusiasts, offering soccer fields, a pool, and more.
Traveler's Final Take
Enveloped in history and culture, graced with stunning landscapes, Pembroke, indeed, is a city that blends tranquility and thrill, tradition and modernity. Whether you're a history buff, an adventure junkie, or someone seeking a relaxed vacation amidst nature, Pembroke delivers a fulfilling experience to all.
Must-Visit Spots in Pembroke:
Pembroke Heritage Murals
Champlain Trail Museum and Pioneer Village
Pembroke Community Theatre
Algonquin College's Waterfront Campus
Pembroke Public Library
Riverside Park
Pembroke Marina
Grey Gables Manor B&B
Pembroke City Hall
Pembroke Hydro Museum
Pembroke Waterfront Park
Pembroke Mall
Pembroke & Area Community Centre
Kinsmen Park