Sainte-Julie Origins & Evolution
Nestled in the administrative region of Montérégie, on the South Shore of Montreal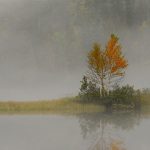 Montreal Origins & Evolution Montreal's rich history dates back to 1535 when the indigenous Iroquois people welcomed French explorer Jacques Cartier. Officially founded in 1642 by French settlers, the city rapidly developed into an essential hub for fur trading. Montreal's spectacular growth continued over the centuries, transforming this quaint outpost into a dynamic metropolis. Today, the city's deep-rooted history is..., is the city of Sainte-Julie. The city has a rich history that dates back to November 29, 1855, when it was originally established. Over time Sainte-Julie has seen continuous growth, evolving from a primarily agricultural community to a bustling urban city. Today, Sainte-Julie is recognized for its serene residential districts, an abundance of green spaces, and its convenient position as a commuting town for many who work in Montreal.
Throughout the years, it has developed its own charming local culture that beautifully blends history and modernity. The city is named after Saint Julia of Corsica, a martyr from the early Christian church, further adding a unique characteristic to its identity. The development has been well planned and structured, preserving its essence while integrating new advancements. Physically, Sainte-Julie has extended its borders and overall land area since its inception. There has been a considerable enhancement of infrastructures, services, and conveniences to accommodate the growing population and evolving tastes.
City's Geography & Demography
Sainte-Julie encompasses a land area of 48.93 square kilometers. It exhibits a continental climate with sharp seasonal contrasts, fairly warm summers, and cold snowy winters. The St. Lawrence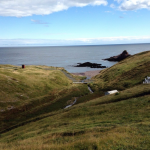 St. Lawrence Origins & Evolution Nestled in Canada's easternmost provinces, the precious gem that is St. Lawrence is imbued with a rich tapestry of history and development. It was reportedly founded in the 18th century, primarily as a fishing town due to its strategic location along the coast. The city's evolution has been largely dependent on its maritime roots, shaping... River and the proximity of multiple navigable water bodies mark a significant element in the city's geography, offering a mix of gorgeous sights and recreational opportunities.
As per the 2021 census, Sainte-Julie has an estimated population of around 35,000. Over 95% of the population primarily speaks French, English being the second most common language. It's a thriving community that reflects a blend of age groups, and families with children representing a substantial part.
Cultural & Artistic Landscape in Sainte-Julie
Sainte-Julie hosts a variety of cultural events throughout the year. Among these, the Sainte-Julie Summer Fest is a highlight, encapsulating the city's community spirit and cultural vibrancy. The city is also home to multiple art galleries that showcase the works of local artists and touring exhibitions.
The culture of Sainte-Julie is one that values the arts and local talent. Le Clapier Gallery is a must-visit, known for showcasing a plethora of artistic themes, mediums, and styles. Music, theatre, and dance are also promoted, with an array of local theatre productions and music festivals staged annually.
Educational & Research Facilities
Sainte-Julie is home to an assortment of educational and research facilities, including both elementary and high schools. The city is well equipped with multiple public libraries filled with extensive collections of books and digital resources, providing ample opportunities for learning and research.
Schools such as L'École Secondaire du Grand-Coteau and Polyvalente Sainte-Julie offer solid foundational education and a variety of extracurricular activities. For those interested in information research, the Sainte-Julie Public Library is a resourceful hub laden with a diverse range of materials, making it an indispensable cornerstone of the community.
Sainte-Julie's Highlights & Recreation
Sainte-Julie is notable for its natural beauty and recreational spots. Notably, there's the Parc Edmond-Bélanger, a hub for outdoor activities like swimming, jogging, picnics, and more, and the Parc de la Coulée, a large park with trails ideal for hiking and biking.
The City also hosts several notable landmarks like the Église Sainte-Julie Catholic Church, a historic site with beautiful architecture. Additionally, the city offers several recreational activities and community programs that cater to diverse age groups and interests.
Commerce & Conveniences
When it comes to commercial infrastructures and facilities, Sainte-Julie is well-provisioned. It offers a variety of shopping centers, boutiques, and general stores. The Place Sainte-Julie shopping center, for instance, features a wide array of stores, cafes, and restaurants.
The city also boasts a number of financial services, including Desjardins Bank and the Sainte-Julie Post Office, making everyday conveniences at hand. Throughout the year, Sainte-Julie hosts seasonal farmers' markets where you can find fresh local produce, unique handmade items, and a phenomenal assortment of Quebec's best culinary treats.
Transport & Connectivity
Situated just a short drive from Montreal, Sainte-Julie boasts excellent connectivity and transport systems. The city is adequately served by the local Chambly-Richelieu-Carignan (CITCRC) passenger bus services, connecting the residents to the key locations within the city and beyond.
The city is also near the Saint-Hubert Longueuil airport, providing easy access to air travel. The well-maintained road network enables a smooth commute to nearby cities, making Sainte-Julie a convenient base for commuters.
Sports Facilities
For sporting enthusiasts, Sainte-Julie houses several gyms and sports complexes such as the Club de Golf de Sainte-Julie and the Arena De Sainte-Julie. The golf club, spread across beautifully landscaped greens, offers a challenging course for all skill levels, while the arena provides facilities for indoor sports like ice hockey and skating.
Traveler's Final Take
Sainte-Julie is a city that harmonizes the calm serenity of the suburbs with the liveliness of urban culture. Its rich history, leisure attractions, comprehensive facilities, and strong connectivity make it a great spot for both residents and visitors alike. With its numerous parks, engaging events, local art scene, and locally beloved landmarks, the city gives people of all ages and tastes something to enjoy.
Must-Visit Spots in Sainte-Julie
Sainte-Julie Summer Fest
Le Clapier Gallery
Parc Edmond-Bélanger
Parc de la Coulée
Église Sainte-Julie Catholic Church
Place Sainte-Julie Shopping Center
Sainte-Julie Public Library
Sainte-Julie Post Office
Club de Golf de Sainte-Julie
Arena De Sainte-Julie