Vaudreuil-Dorion Origins & Evolution
Vaudreuil-Dorion, located in the province of Quebec, bears witness to an absorbing history, founded by the French in 1702. Initially, two separate municipalities, Vaudreuil and Dorion, they joined hands in 1994, evolving into a vibrant city that resonates with historic and contemporary charms. Known for a rich tapestry of cultural heritage, the city retains much of its original French colonial influence, both in architecture and culture. This amalgamation of old and new makes Vaudreuil-Dorion a city of intrigue and diversity.
The city's evolution reflects the progressive fusion of traditional rural life with modern conveniences, preserving its historical roots whilst embracing the demands of an evolving society. The result is a quaint city, populated by buildings featuring colonial architecture that stand alongside contemporary structures, personifying the city's progressive spirit.
City's Geography & Demography
Nestled amidst the Vaudreuil-Soulanges regional county municipality, Vaudreuil-Dorion lies strategically near the confluence of Ottawa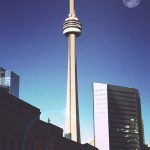 Ottawa Origins & Evolution The history of Ottawa, Canada's capital city, is rich and varied, evolving from a humble settlement of the early 1800s to the bustling modern city it is today. Originally known as Bytown after British military engineer Colonel John By, who was responsible for the construction of the Rideau Canal, the city's pivotal role within the nation's... River and Lake of Two Mountains, offering stunning scenic vistas. As for climate, the city experiences a temperate climate with rainfall spread evenly throughout the year. It endures cold winters, bringing picturesque snowy landscapes, and enjoys warm summers, setting a pleasant atmosphere.
The city is modest in size, with a population crossing 39,000 in the 2021 census. Known for its multiculturalism, inhabitants are predominantly French-speaking, with English being the second most prevalent language. With its growing population, Vaudreuil-Dorion manages to maintain a community-like vibe, ensuring a high quality of life for its residents.
Cultural & Artistic Landscape in Vaudreuil-Dorion
Vaudreuil-Dorion is renowned for its cultural richness, where tradition meets creativity. It hosts annual events like the "Fête de la famille," enticing locals and tourists alike. The city boasts key artistic establishments, including the contemporary Vaudreuil-Soulanges Regional Art Centre, displaying vibrant local and international artistry.
Moreover, the city organizes the popular "Cirque au Porto," a spectacular circus performance by the marina, capturing the hearts of all age groups with its dazzling demonstrations of athleticism and creativity. The Maison Valois, a historical site, also holds special art exhibitions and cultural events, contributing to the vibrant artistic tapestry of Vaudreuil-Dorion.
Educational & Research Facilities
Vaudreuil-Dorion is home to diverse educational institutions catering to all levels. Its public library, "Bibliothèque de Vaudreuil-Dorion," provides a wealth of resources for research and learning. Further, the presence of numerous reputable educational institutions such as Collège Bourget and Gault Institute contributes to the academic vibrancy of the city.
For higher education, it features campus branches of reputed Quebec-based institutions, like the Cégep Gérald-Godin offering specialized programs in health sciences, social sciences, and pure and applied sciences. Additionally, the city is in proximity to renowned international institutions like McGill University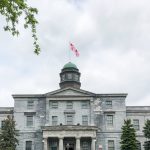 An Icon of Canadian Education: McGill University Unveil the impressive grandeur of McGill University, a pillar of education that stands proudly in Montreal, Canada. Established in 1821, this illustrious institution is a part of the country's rich history - a beacon of knowledge that has lit the paths of countless scholars, researchers, innovators, and leaders. McGill's distinctive character and enduring... and the University of Montreal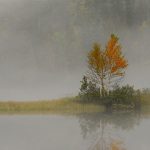 Montreal Origins & Evolution Montreal's rich history dates back to 1535 when the indigenous Iroquois people welcomed French explorer Jacques Cartier. Officially founded in 1642 by French settlers, the city rapidly developed into an essential hub for fur trading. Montreal's spectacular growth continued over the centuries, transforming this quaint outpost into a dynamic metropolis. Today, the city's deep-rooted history is..., providing an expanded sphere for research and higher learning.
Vaudreuil-Dorion's Highlights & Recreation
The city is laden with delightful landmarks and parks. Its parks like Parc de la Maison-Valois and Parc de la Seigneurie provide tranquil green spaces for recreational activities or simply unwinding. The city's marina offers a riverside boardwalk with a breathtaking view of the Lake of Two Mountains.
A notable landmark is the Maison Trestler, a grand historical residence hosting concerts, exhibitions, and other cultural events. Also, the Mont Rigaud, a small mountain near the city, is a popular attraction for hiking enthusiasts and ski lovers, offering abundant recreational options throughout the year.
Commerce & Conveniences
In terms of commercial facilities, Vaudreuil-Dorion has many convenience sources. Avenue St-Charles and Boulevard de la Cité-des-Jeunes have a myriad of shops, banks, and postal offices, efficiently serving the needs of residents and visitors alike. The city's shopping centers, such as Les Avenues Vaudreuil, provide a wide array of retail options and seasonal sales, making shopping a delightful experience.
Transport & Connectivity
The city is well-connected via several transportation modes. For public transport, the Société de transport de Montréal operates numerous bus lines servicing the city, connecting residents to neighboring regions with ease. There's also a train station catering to the Vaudreuil-Hudson line, providing direct transit to downtown Montreal.
For air travel, Montreal-Pierre Elliott Trudeau International Airport is conveniently located a mere thirty minutes' drive from the city. Its well-connected road networks, including Autoroute 40 and Route 338, also facilitate easy transportation, enhancing the city's appeal.
Sports Facilities
Sports enthusiasts aren't left out in Vaudreuil-Dorion. The city has numerous sports complexes including the Multisports Centre, which houses an indoor soccer field, tennis courts, and a skating rink. Also, the city's parks are equipped with playing fields, basketball courts, and pension areas, catering to varied sporting needs.
Traveler's Final Take
Vaudreuil-Dorion is a city imbued with historic charm, cultural vibrancy, and modern amenities, effortlessly merging the old with the new. Its wonderful blend of leisure, recreation, and convenience make it a truly inviting destination for visitors and a delightful place of residence for locals.
"Must-Visit Spots in Vaudreuil-Dorion"
Vaudreuil-Soulanges Regional Art Centre
Maison Valois
Parc de la Maison-Valois
Parc de la Seigneurie
Vaudreuil-Dorion Marina
Maison Trestler
Mont Rigaud
Les Avenues Vaudreuil
Multisports Centre