Ottawa Origins & Evolution
The history of Ottawa, Canada's capital city, is rich and varied, evolving from a humble settlement of the early 1800s to the bustling modern city it is today. Originally known as Bytown after British military engineer Colonel John By, who was responsible for the construction of the Rideau Canal, the city's pivotal role within the nation's transportation network aided its rapid development. In 1855, it was officially named Ottawa, an Algonquin word meaning 'to trade', reflecting the city's burgeoning commercial status.
The decision to select Ottawa as the nation's capital came in 1867, following several years of political discussion. Queen Victoria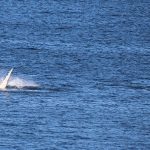 Victoria Origins & Evolution Victoria, nicknamed the "City of Gardens", is the capital of British Columbia, Canada, founded in 1843 by the Hudson Bay Company's James Douglas as a fort. The city was named after Queen Victoria of the United Kingdom. Vibrating with rich history, Victoria evolved from a small settlement to a vibrant metropolis, with an architectural nod to... made the final decision, influenced by Ottawa's strategic location along the border of English-speaking Ontario and French-speaking Quebec. This designation promoted further growth and development, with the construction of many federal buildings, notably Parliament Hill.
City's Geography & Demography
Situated in eastern Ontario, Ottawa is uniquely positioned at the confluence of three rivers: the Ottawa, Gatineau, and Rideau. Covering an area of over 2,790 square kilometers, the city is characterized by a mix of urban and natural landscapes, including forests, wetlands, and farmland, offering an exceptional quality of life. Ottawa's climate ranges from humid continental in summer to severe and snowy in winter—an allure to both summer and winter sports enthusiasts.
Ottawa is a dynamic and multicultural city, with over a million residents representing diverse cultures and languages. Thanks to its vibrant economy and high quality of life, it attracts new residents from across Canada and around the world.
Cultural & Artistic Landscape in Ottawa
Ottawa prides itself on its vibrant cultural scene, hosting numerous events, festivals, and performances throughout the year. These include the annual Winterlude, a winter festival featuring ice-skating and snow sculptures, and the Canadian Tulip Festival, a celebration to honor the Dutch royal family's gift of tulips during World War II.
The city is home to prominent museums and galleries such as the Canadian Museum of History
The Historical Significance The Canadian Museum of History holds a deep and profound historical significance that resonates with people from all walks of life. As soon as visitors step into its grand halls, they are transported on a journey through time, unraveling the rich tapestry of Canadian history. The museum houses a vast collection of artifacts, documents, and exhibitions that..., the National Gallery of Canada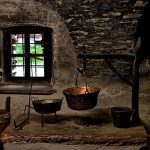 The Historical Significance of the National Gallery of Canada The National Gallery of Canada stands as a testament to the rich artistic heritage and cultural significance of Canada. Established in 1880, it is one of the oldest and most distinguished art institutions in the country. The gallery's collection spans centuries, showcasing a comprehensive array of artwork from various periods and..., and the Canadian War Museum. In addition, Ottawa boasts a thriving theatre scene, with the National Arts Centre offering performances in music, theatre, and dance.
Educational & Research Facilities
Ottawa boasts world-class educational institutions, including the University of Ottawa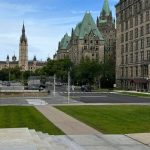 Introduction Welcome to the University of Ottawa, a beloved Canadian landmark that stands as a testament to the country's rich academic history, architectural beauty, and unique cultural experiences. Nestled in the heart of Ottawa, the capital city of Canada, this prestigious institution offers visitors a chance to immerse themselves in the vibrant atmosphere of a truly unique campus. From its... and Carleton University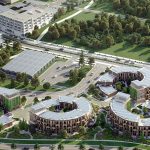 The Historical Significance of Carleton University Located in Ottawa, Ontario, Carleton University stands as a testament to Canada's rich educational history and has become an iconic landmark within the country. Established in 1942, Carleton was initially founded to provide educational opportunities for returning veterans of World War II. Since then, it has grown into a renowned institution, known for its.... The city is also notable for its research facilities and libraries, with the National Research Council Canada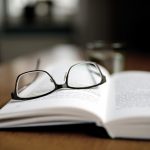 The Historical Significance The National Research Council Canada (NRC) holds a rich historical significance that dates back to its establishment in 1916. Founded by the Canadian government, it was conceived as a center for scientific research and technological advancement. Over the years, the NRC has contributed significantly to Canada's progress, playing a pivotal role in scientific breakthroughs and innovative achievements.... and the Ottawa Research and Development Centre being significant components of the city's intellectual framework.
Public and university libraries, such as the Ottawa Public Library and the Library of Parliament contribute significantly to the city's intellectual wealth by providing an extensive collection of books, digital resources, and archival materials.
Ottawa's Highlights & Recreation
Ottawa's landmarks are unmistakable symbols of the nation. Parliament Hill, with its grand neo-gothic buildings, offers a stunning view of Ottawa River and Ottawa's skyline. The Rideau Canal, a UNESCO World Heritage Site, serves not only as a historical artifact but also a recreational venue for boating in summer and ice-skating in winter.
Ottawa is green, with over 800 parks, including the expansive Gatineau Park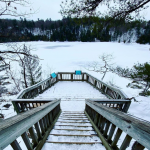 The Historical Significance of Gatineau Park Nestled in the heart of Canada's capital region, Gatineau Park holds a rich historical significance that dates back centuries. Established in 1938, this expansive park spanning over 361 square kilometers has witnessed countless stories unfold on its historic grounds. As you venture into the depths of Gatineau Park, you'll find yourself tracing the footsteps..., home to wildlife and numerous trails for hiking, biking, and cross-country skiing. The ByWard Market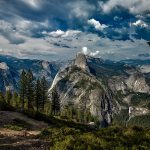 The Historical Significance The ByWard Market is not just any market; it is a historic landmark that holds the stories of Ottawa's past. Established in 1826 by Lieutenant Colonel John By, the market takes its name from this visionary man who built the Rideau Canal. As you wander through the vibrant streets of ByWard Market, you can feel the echoes... is a bustling hub of restaurants, bars, and eclectic shops, which add to the city's vibrancy and appeal.
Commerce & Conveniences
Ottawa boasts a bustling retail scene, with a host of shopping malls including the CF Rideau Centre and Bayshore Shopping Centre. Banks are conveniently located throughout the city, and postal services operate seamlessly ensuring efficient mail delivery. Ottawa also sees several seasonal sales, especially around holidays like Canada Day, providing shoppers with copious opportunities to grab a bargain.
Transport & Connectivity
Ottawa's public transport system is robust and reliable, consisting mainly of buses and light rail operated by OC Transpo. Additionally, cycling is a popular mode of transport, with numerous bike lanes throughout the city. For air travel, the Ottawa MacDonald-Cartier International AirportA Glimpse into Ottawa MacDonald-Cartier International Airport Nestled in the vibrant city of Ottawa, MacDonald-Cartier International Airport stands tall as a testament to Canada's rich history and its commitment to modernity. Stepping foot into this iconic landmark is like embarking on a journey through time, as it proudly showcases its architectural beauty and well-preserved historical significance. As you approach the... serves domestic and international flights, linking Ottawa to the world. Inter-city travel is facilitated by the Ottawa Central Station, a major hub for trains and buses.
Sports Facilities
Ottawa residents are passionate about sports, with facilities that range from modern training centers to world-class stadiums. The Canadian Tire Centre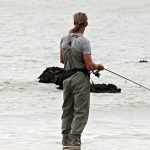 The Historical Significance of Canadian Tire Centre Canadian Tire Centre holds a significant place in Canadian history, as it stands as a symbol of the country's love for ice hockey and its rich sporting heritage. Since its opening in 1996, this state-of-the-art arena has witnessed numerous memorable moments in the world of hockey, hosting top-level matches, including the NHL games..., home to the NHL's Ottawa Senators, TD Place Stadium, and the Nepean Sportsplex are notable local venues that host a variety of sports from hockey to soccer, showing the city's commitment to promote an active lifestyle.
Traveler's Final Take
To sum up, Ottawa offers a blend of history, culture, education, delicious culinary experiences, active sports, and tranquil green spaces. Its well-planned transportation and world-class recreational facilities cater to residents and tourists alike. Being Canada's capital, Ottawa truly represents the country's multicultural spirit and its balance between natural beauty and urban development.
Must-Visit Spots in Ottawa
Rideau Canal
Parliament Hill
Canadian Museum of History
National Gallery of Canada
Gatineau Park
ByWard Market
Canadian Tire Centre
CF Rideau Centre
National Research Council Canada
University of Ottawa
Carleton University
Ottawa MacDonald-Cartier International Airport