Lakeshore Origins & Evolution
Situated in the southern region of Ontario, Canada, Lakeshore is a tranquil town blessed with an abundance of natural beauty. Its history dates back to the early 1700s when French missionaries first settled in the area. Over the years, it evolved into three independent townships before finally uniting as the town of Lakeshore in 1999. A unique feature about Lakeshore's development is its focus on maintaining a balance between urban advancement and preserving its natural heritage. Today its lush greenery, serene beaches, and vibrant downtown area characterize the town.
City's Geography & Demography
Lakeshore sits majestically along the north shore of Lake St. Clair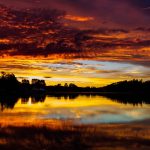 St. Clair Origins & Evolution Nestled in Ontario, Canada, St. Clair's story began with its founding in 1821. The area's fertile grounds attracted settlers, subsequently leading to its formal establishment as a town in 1834. The city was named after Lake St. Clair, a body of water on its northwestern border, which was initially discovered by French explorers in the... and boasts over 35 kilometers of waterfront. Its humid continental climate makes it a year-round destination. The town's population offers a blend of cultures, with the majority being of French and English descent, and a small but vibrant Indigenous community. As of the 2021 census, Lakeshore has a population of over 40,000, with a steady growth rate that reflects its attractive offerings.
Cultural & Artistic Landscape in Lakeshore
Lakeshore is a haven for art and history enthusiasts. The city plays host to several festivals, including the Lakeshore Art Festival, and Summer Music Series. Significantly, the town's Maisonville Courthouse and Jail, a preserved 19th-century landmark, is transformed into an art gallery during these festivals. Theatre lovers should not miss the Tecumseh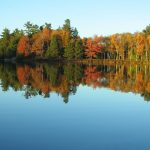 Tecumseh Origins & Evolution Tucked within the heart of Ontario, the city of Tecumseh can trace its origins back to the 18th century. Originally inhabited by indigenous populations, it was later settled by Europeans in the late 1700s. This settlement was ironically named after Tecumseh, a Shawnee leader who allied himself with the British during the War of 1812. Over... Park, home to the town's renowned summer theatre performances.
Educational & Research Facilities
The city of Lakeshore in partnership with the provincial government has focused extensively on education, boasting several schools and a community library. Notable amongst the institutions is the satellite campus of the University of Windsor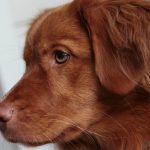 Windsor Origins & Evolution With roots dating back to the early 18th century, Windsor, Ontario, is one of Canada's oldest and most historic cities. It was originally established as a French agricultural settlement, 'La Petite Côte', around 1749. Over the centuries, this small settlement grew into a vibrant, multi-cultural city renowned for its friendly people, rich industries, and its unique... that caters to Lakeshore's growing population. The town also possesses a state-of-the-art library, the Atlas Tube Centre, equipped with the latest research facilities and an extensive collection of books and archives.
Lakeshore's Highlights & Recreation
Lakeshore is brimming with natural and architectural landmarks. Highlights include the Belle River Marina and the beautiful Lakeview Park. The town's commitment to conservation is evident in the multiple, well-maintained nature trails populated by a variety of species. The downtown area is home to quaint shops and a range of restaurants serving diverse cuisines.
Commerce & Conveniences
Lakeshore's downtown offers multiple commercial conveniences including homely boutiques and general stores, pharmacies, banks, and postal services. The city holds several seasonal sales that see both locals and visitors thronging the shopping districts. Furthermore, Lakeshore provides essential municipal services effortlessly, fostering an ease of living among its residents.
Transport & Connectivity
Lakeshore is easily accessible via trains, buses, and cars, with a reliable network of local and inter-city roads. The town also has several marinas providing access to Lake St. Clair. The nearest airport, Windsor International Airport, is just a short drive away, facilitating hassle-free regional and international connectivity.
Sports Facilities
For sports enthusiasts, Lakeshore is home to the Atlas Tube Centre, a modern multi-sport recreational complex. It features several indoor rinks, gymnasiums, and a local swimming pool. Additionally, the town boasts numerous parks and fields for outdoor sports.
Traveler's Final Take
Lakeshore is more than just a town; it is an experience. Its unique blend of urban development, cultural offerings, ample natural beauty, and seamless functionality makes it a wonderful place to live, work, and visit. Whether you are a history buff, an art lover, a researcher, a sports enthusiast, or a casual traveler, Lakeshore has something to cater to everyone's taste.
Must-Visit Spots in Lakeshore
– Maisonville Courthouse and Jail Gallery
– Tecumseh Park
– Belle River Marina
– Lakeview Park
– Atlas Tube Centre
– Lakeshore's downtown shopping district
– Windsor International Airport