Historical Significance
The Scotiabank Saddledome stands as a testament to Calgary's rich history and its enduring love affair with sports and entertainment. Opening its doors in 1983, this iconic landmark has witnessed countless exhilarating moments and played host to numerous major events. From the electrifying atmosphere during the 1988 Winter Olympics to unforgettable NHL playoff matchups, the Saddledome has etched itself into the very fabric of Canadian sports history. Not only has it been a home to the Calgary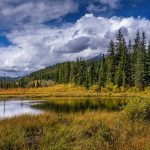 Calgary Origins & Evolution Calgary, located in the foothills of the Rocky Mountains of Alberta, Canada, has a rich and diverse history. Its name originates from a bay on the Isle of Mull, Scotland. It was officially founded as a town in 1884, and by the year 1891, it had elected its first mayor. The development of Calgary was primarily... Flames hockey team, but it has also welcomed world-renowned musicians, such as U2 and Justin Timberlake, who have left their mark on its stage.
Stepping inside the Saddledome transports visitors into a time capsule of memories, where the spirit of competition and celebration is palpable. As you walk through its hallowed halls, adorned with photographs and memorabilia, you can't help but feel a sense of awe and appreciation for the events that have unfolded within these walls. The historical significance of the Scotiabank Saddledome beckons to both sports enthusiasts and cultural aficionados, making it a must-visit destination for anyone seeking a deeper connection to Canada's past.
Architectural Beauty
The Scotiabank Saddledome's architectural design is a reflection of Calgary's western heritage and its love for the rodeo. Resembling a vast, translucent saddle, the structure captures the imagination with its unique blend of modern aesthetics and traditional charm. The iconic roof, consisting of an array of triangular panels, gracefully curves overhead, allowing natural light to flood the arena and create a warm, inviting ambiance. The careful attention to detail and the seamless fusion of form and function in the Saddledome's architecture make it a true masterpiece.
Inside the stadium, visitors are greeted by spacious seating arrangements that offer unobstructed views of the ice or stage. With a seating capacity of over 19,000, the arena promises an intimate experience, no matter the event. The convenient concourse layout ensures easy navigation and accessibility, enhancing the overall comfort and enjoyment of attendees. With its visually stunning features and meticulous design, the Scotiabank Saddledome is an architectural gem that captivates both visitors and locals alike.
Unique Experiences and Memories
A visit to the Scotiabank Saddledome guarantees unforgettable experiences and lifelong memories. Whether you're a die-hard hockey fan, a music enthusiast, or simply looking to immerse yourself in the vibrant atmosphere, this iconic venue offers something for everyone. Cheering alongside passionate Flames fans as they roar for their beloved team, belting out lyrics to your favorite song at a sold-out concert, or witnessing figure-skating grace during special events – every moment spent within the Saddledome's walls is an opportunity for connection and celebration.
Moreover, the Scotiabank Saddledome isn't just about the events unfolding on stage or ice. It's about the camaraderie, the collective energy, and the sense of community that fills the air. Whether you're high-fiving a fellow fan after a goal, sharing a laugh with a stranger, or joining in on a standing ovation, the spirit and camaraderie within the arena are unparalleled. These shared experiences forge bonds and create lasting memories that will be cherished long after the final buzzer.
Step into the Scotiabank Saddledome and embrace the opportunity to become part of its storied legacy. Engulfed in its historical significance, mesmerized by its architectural beauty, and captivated by the unique experiences it promises, this iconic landmark deserves a prime spot on every Canadian bucket list. Prepare to immerse yourself in the heart of Calgary's sporting and cultural heritage, and be prepared to leave with cherished memories that will stand the test of time.