Mont-Saint-Hilaire Origins & Evolution
Situated in the province of Quebec is the city Mont-Saint-Hilaire, brimming with charm and history. Founded in 1911, the city has grown to become an integral part of Montreal's South Shore region. It owes its name to the Saint Hilaire mountain that stands in its vicinity, serving as an iconic symbol of the city. Over the years, the city has seen a series of developments that have influenced its architectural aesthetics and landscapes, harmoniously blending its rural and urban characters.
The development of Mont-Saint-Hilaire seamlessly integrates with its history and cultural heritage. An emblem of these collective stories can be discovered in the array of preserved structures that line the town, including the Gault Estate and McGill University's Gault Nature Reserve, both bearing testimony to the city's early days.
City's Geography & Demography
Mont-Saint-Hilaire is strategically anchored between the Richelieu River and the majestic UNESCO reserve, Mont-Saint-Hilaire Mountain. The city sports a temperate climate with four distinct seasons, promoting a breadth of recreational activities throughout the year. Heavily accompanied by forests, pastures, and orchards, the city offers a refreshing feel of the countryside while being only a stone's throw away from Montreal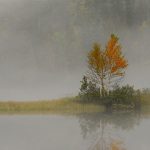 Montreal Origins & Evolution Montreal's rich history dates back to 1535 when the indigenous Iroquois people welcomed French explorer Jacques Cartier. Officially founded in 1642 by French settlers, the city rapidly developed into an essential hub for fur trading. Montreal's spectacular growth continued over the centuries, transforming this quaint outpost into a dynamic metropolis. Today, the city's deep-rooted history is....
In terms of demography, Mont-Saint-Hilaire is fairly small with a population hovering around 19,000. This relative smallness, however, does not compromise the city's spirit. The clientele is a dynamic mix of families, seniors, and professionals, all contributing to the vibrant and welcoming atmosphere of this local community.
Cultural & Artistic Landscape in Mont-Saint-Hilaire
In Mont-Saint-Hilaire, art and culture bloom abundantly. Seasonal events recognizing local talent, such as the Apple Festival, showcase the city's rich traditions. The city also has a thriving artistic community supported by the well-renowned Art Centre, nurturing the city's creative spirit.
The city's commitment to promoting arts and culture makes its mark through numerous galleries, theaters, and cultural venues, such as the renowned Theatre de la Ville and the Musée des Beaux-Arts de Mont-Saint-Hilaire, offering locals and visitors a range of curated programs and exhibitions.
Educational & Research Facilities
Education forms a pivotal cornerstone of the community in Mont-Saint-Hilaire. The city takes pride in its well-developed school network, including quality prep schools, colleges, and the renowned McGill University's Macdonald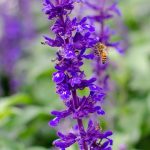 Macdonald Origins & Evolution Rooted in rich history, Macdonald originated as a farming community in the 19th century. Over the years, it has developed into a thriving city that has preserved its history while embracing the developments of the modern world. Initially, it was named after the Canadian politician and first Prime Minister Sir John A. Macdonald. The city has... Campus.
A regard for learning also extends beyond formal education, demonstrated by the city's public library – Bibliothèque de Mont-Saint-Hilaire – which serves as a community hub, offering a wide variety of books and learning materials.
Mont-Saint-Hilaire's Highlights & Recreation
The city is inundated with landmarks that speak of its grandeur, such as Manoir Rouville-Campbell, a Tudor-style manor turned hotel that stands along the Richelieu River. The city also offers an array of parks, including the UNESCO recognized Gault Nature Reserve, which holds a bounty of untouched biodiversity and geological wonders waiting to be explored.
Commerce & Conveniences
Despite its rural charm, Mont-Saint-Hilaire does not lack urban conveniences. Banks, postal services, and a variety of stores, including the local favorite Les Marchés Tau health food store, ensure that all your daily necessities are catered for. Seasonal farmers' markets also dot the city, offering fresh local produce.
Transport & Connectivity
The city can be easily accessed by car via Highway 20 or by public transport via the regular commuter trains from Montreal. For those traveling further afield, the Montreal-Pierre Elliot Trudeau International airport is just 45 minutes away.
Sports Facilities
Mont-Saint-Hilaire also offers several facilities for sports enthusiasts. The Complexe sportif Sportscene is a favourite among locals, featuring various amenities ranging from squash courts to hosting baseball tournaments.
Traveler's Final Take
In summary, Mont-Saint-Hilaire is a city that has everything to charm the traveler – history, art, natural landscapes, urban conveniences, quality education, and excellent connectivity. The city's charm lies not only in its scenic landscapes but also in its intimacy; be it a gastronomic discovery, a hiking adventure, or a leisurely stroll, Mont-Saint-Hilaire is a beautiful place to explore at all times of the year.
Must-Visit Spots in Mont-Saint-Hilaire
Gault Estate
Gault Nature Reserve
Theatre de la Ville
Musée des Beaux-Arts de Mont-Saint-Hilaire
McGill University's Macdonald Campus
Bibliothèque de Mont-Saint-Hilaire
Manoir Rouville-Campbell
Les Marchés Tau
Complexe sportif Sportscene