Parrsboro Origins & Evolution
The charming town of Parrsboro, located in Nova Scotia, Canada, boasts of a long and fascinating history. Established in 1784, following the American Revolution, Parrsboro was primarily a shipbuilding town, known for its majestic shipyards. It saw a golden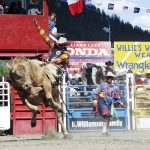 Golden Origins & Evolution Golden, nestled in the Columbia River Valley, traces its roots back to the 1880s when European settlers arrived, anticipating prosperity from the Transcontinental Railroad project. The town soon thrived on lumber, agriculture, and mining, mercifully evading the ghost town fate of many contemporary boomtowns. Moreover, the arrival of Swiss guides in the early 20th century initiated... age during the era of wooden shipbuilding in the 19th century. During this period, Parrsboro functioned as a significant transportation and business hub, associated with local farming, logging, and the prevalent shipbuilding industry. Over time, the town has transitioned into a quaint and welcoming destination, offering a unique blend of nature, history, and culture, all while preserving its distinctive maritime heritage.
City's Geography & Demography
Perched on the banks of the Minas Basin, the town of Parrsboro offers an impressive array of interchanging landscapes and tides thanks to the famous Bay of Fundy. The town, packed with an aging, though, enthusiastic population of just under 1,300, retains its old-world charm, allowing one to experience the simplicity of small-town living. The demographic is predominantly of European descent, reflecting the British and French influence on its history. The climate is mainly temperate maritime, characterized by warm summers and cool winters.
Cultural & Artistic Landscape in Parrsboro
Notwithstanding its size, Parrsboro has a thriving cultural scene. It is home to the 'Ship's Company Theatre', a vibrant venue hosting plays, musical events, and more, located within a replica of a historic shipbuilding edifice. The 'Fundy Geological Museum', another top attraction, displays the town's geologically rich heritage, including an impressive collection of dinosaur fossils. 'Parrsboro Art Labs' continues to foster the growing artisan community with workshops and exhibitions, while 'The Hall', a valuable community institution, stages an array of cultural events throughout the year.
Educational & Research Facilities
The town hosts the 'Parrsboro Regional High School', ensuring quality education and a plethora of recreational activities for local youth. For continued learning, the 'Parrsboro Library' provides a collection of volumes ranging from literary classics to local history. Parrsboro also serves as a hub for earth and ocean research, with institutions such as the 'Fundy Geological Museum'.
Parrsboro's Highlights & Recreation
Parrsboro offers numerous outdoor experiences. The 'Five Islands Provincial Park' provides camping facilities along the Bay of Fundy while the 'Partridge Island' presents intriguing hiking trails with panoramic views. The 'Ottawa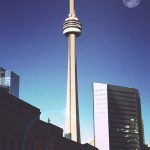 Ottawa Origins & Evolution The history of Ottawa, Canada's capital city, is rich and varied, evolving from a humble settlement of the early 1800s to the bustling modern city it is today. Originally known as Bytown after British military engineer Colonel John By, who was responsible for the construction of the Rideau Canal, the city's pivotal role within the nation's... House by-the-Sea Museum' presents an insight into the city's past. 'Age of Sail Heritage Museum', located in nearby Port Greville, offers visitors a glimpse into the city's shipbuilding history. Finally, the charm of the 'Parrsboro Lighthouse' completes any traveler's experience of the town.
Commerce & Conveniences
Parrsboro manages to offer all necessary conveniences within its small town limits. There are locally-owned shops like the 'Parrsboro Creative Cultural Marketplace' where you can purchase artisanal crafts and local products. All essential services such as banks and postal services are within easy reach. The town also hosts annual farmer's markets and the popular 'Rockhound Roundup', a seasonal gem and mineral sale event.
Transport & Connectivity
Parrsboro is readily accessible by road from major cities such as Halifax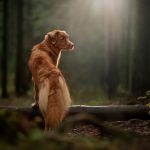 Halifax Origins & Evolution Starting from its initial formation in 1749, the city of Halifax in Canada is infused with a rich history and has flourished into a thriving metropolis. The city was established by British General Edward Cornwallis who aimed to create a military outpost to defend British interests against the French and First Nations. With the advent of... and Moncton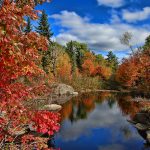 Moncton Origins & Evolution A gem nestled in the heart of Canada's Atlantic region, Moncton is a bustling city that's rich with history and culture. Established as a city in 1855, its roots trace back to Acadian settlers in the 1670s. Today, it stands as the largest city in New Brunswick and a leading cultural and economic hub in Atlantic..., and frequent public transport service is available in and around the town. The closest airports are the Halifax Stanfield International and Greater Moncton Romeo LeBlanc International. The town's unique location along the Minas Basin also offers ferry service to nearby coastal towns.
Sports Facilities
Sports enthusiasts won't be disappointed either. Parrsboro boasts of a 'Recreation Centre' offering facilities for sports such as hockey and curling. There's also the "Parrsboro Golf Course", a nine-hole layout that combines natural beauty with a challenging playstyle.
Traveler's Final Take
In finality, Parrsboro, a blending pot of natural beauty, maritime heritage, rich culture, and friendly hospitality, offers a unique travel experience for all. Its quaint yet complete city life, seasoned with historical nuances, artistic engagements, recreational pursuits, and essential conveniences, makes this small, vibrant Canadian town a delightful journey into the heart of the Maritimes.
Must-Visit Spots in Parrsboro
Here are the must-visit spots in Parrsboro for a quick reference:
1. Ship's Company Theatre
2. Fundy Geological Museum
3. Parrsboro Art Labs
4. The Hall
5. Parrsboro Regional High School
6. Parrsboro Library
7. Five Islands Provincial Park
8. Partridge Island
9. Ottawa House by-the-Sea Museum
10. Age of Sail Heritage Museum
11. Parrsboro Lighthouse
12. Parrsboro Creative Cultural Marketplace
13. Parrsboro Recreation Centre
14. Parrsboro Golf Course.