Steinbach Origins & Evolution
Steinbach, a vibrant and diverse city, is nestled within the southeast corner of the Canadian province of Manitoba. Originally established by a group of Russian-German Mennonite farmers in 1874 seeking religious freedom, it has evolved over the years into a bustling urban center. A testament to the city's rich history includes its Mennonite heritage which has been cherished and well-preserved over the years, with the Mennonite Heritage Village Museum serving as a living reminder of the city's roots.
Steinbach translates to 'stony brook' in German, which is a fitting description of the tall, firm rocks that are a common sight around the city. In recent years, Steinbach has experienced significant growth and is currently the third-largest city in Manitoba. Yet, it still miraculously manages to retain the small-town charm that makes it so inviting and appealing to both visitors and residents alike.
City's Geography & Demography
Located almost 60 kilometers southeast of Winnipeg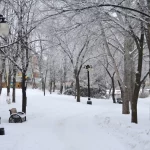 Winnipeg Origins & Evolution Known as the "Gateway to the West," Winnipeg, Manitoba's capital city, was originally settled by Indigenous peoples and later became a fur-trading post for the Hudson's Bay Company in the late 18th century. Officially incorporated as a city in 1873, Winnipeg quickly became a bustling railway hub due to its strategic location at the confluence of..., Steinbach is situated amidst the heart of the fertile Eastern Manitoba Plain. The Steinbach area enjoys a continental climate, characterized by warm summers, cold winters, and modest rainfall throughout the year.
As of the 2016 Census, the city is home to a population of nearly 15,829 people, which has undoubtedly risen in the years since. Its population is diverse, housing a myriad of different communities although the presence of Russian-German Mennonites continues to be dominant. Marshaling the unique diversity of its populace, Steinbach continually thrives on a culture of respect and inclusivity.
Cultural & Artistic Landscape in Steinbach
Steinbach is a city that takes pride in its cultural and artistic heritage. The Mennonite Heritage Village stands as a vivid portrayal of the Mennonite way of life from the 16th century to the present day. The annual Pioneer Days, celebrated in August, is an event that showcases the vibrant local traditions and contributes to the city's appeal.
In addition to this, the Steinbach Cultural Arts Centre is a hub for artistic expression, housing community arts groups, visual art classes, and continually fostering local talent. The city is also host to 'Summer in the City', the city's largest festival that attracts thousands of visitors each year, thereby marking Steinbach as an ultimate destination for any cultural enthusiast.
Educational & Research Facilities
Steinbach is home to an array of educational resources. It has employed a significant number of teachers in its three school divisions – Hanover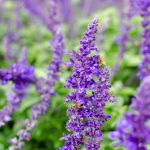 Hanover Origins & Evolution Established in 1857, Hanover, located in Grey County, Ontario, has cultivated a rich and multifaceted history. The city started as a small rural community, focused on agriculture. With the progression of time, it advanced into a thriving cultural, educational, and economic epicenter, while preserving its intimate community spirit. The place is named after the German city... School Division, Seine River School Division, and Red River Valley School Division. The city also houses the Canadian Mennonite University, ensuring an array of higher education opportunities.
Additionally, the Jake Epp Library and the Steinbach Family Resource Centre serve as ample research facilities, proving the city's dedication towards learning and development.
Steinbach's Highlights & Recreation
Steinbach is not just about culture and traditions; it is a city where recreation meets inspiration. Quintessential to the recreational roadmap are the city's various parks such as L.A. Barkman Park and K.R. Barkman Park. Clearance Nature Park, a local bird sanctuary, is another popular spot for avid nature enthusiasts. The Steinbach Aquatic Centre caters to both fitness and fun offering a gymnasium, hockey rinks, and a pool complex.
Commerce & Conveniences
The City of Steinbach, boasting numerous shops, banks, and other amenities, serves locals and tourists with multipurpose conveniences. Clearspring Centre, the city's largest shopping mall, offers an array of retail options and dining experiences. The Steinbach Credit Union is not only the city's primary banking institution, but also the largest credit union in Manitoba.
Transport & Connectivity
Steinbach's location offers easy accessibility to Winnipeg and other surrounding towns with top-grade highways. Public transportation services, courtesy of Hanover Bus Lines, run daily routes within the city. The Steinbach Municipal Airport accommodates light aircraft, making it an important touch point for air connectivity.
Sports Facilities
Steinbach is also a haven for sports lovers with its impressive facilities. The T.G Smith Centre, a prominent ice hockey venue, is home to the Steinbach Pistons. The city also boasts the Steinbach Fly-In Golf Club, a 27-hole golf course loved by both amateurs and professionals.
Traveler's Final Take
Steinbach is truly a city where history, culture, and community intertwine to create a unique and unforgettable experience. With unparalleled hospitality that's hard to match, it stands as a remarkable destination for travelers looking for an authentic slice of Canadian life.
Must-Visit Spots in Steinbach
Mennonite Heritage Village Museum
Steinbach Cultural Arts Centre
Summer in the City Festival
Canadian Mennonite University
Jake Epp Library
Steinbach Family Resource Centre
L.A. Barkman Park
K.R. Barkman Park
Clearance Nature Park
Steinbach Aquatic Centre
Clearspring Centre
Steinbach Credit Union
Steinbach Municipal Airport
T.G Smith Centre (ice hockey venue)
Steinbach Fly-In Golf Club