Sundre Origins & Evolution
The charming city of Sundre, located in Alberta, Canada, traces its history back to the early 1900s. Founded primarily by Scandinavian settlers, Sundre is believed to have derived its name from a town in Norway. The city grew exponentially during the oil boom, leaving an indelible mark on its economy and population growth. Its development over the years has effectively merged the rustic charm of its rural heritage with the conveniences of modern urban living.
Honoring its cultural roots, an annual event – the Sundre Pro Rodeo – takes place, attracting an influx of tourists. Moreover, the Sundre & District Pioneer Village Museum stands as a testament to the city's rich history, providing visitors a glimpse into the lives of its early settlers, alongside a fascinating wildlife exhibit featuring over 170 species.
City's Geography & Demography
Perfectly nestled along the Red Deer River and embedded in the eastern slopes of the Canadian Rockies, Sundre offers a panoramic blend of river valleys, rolling hills, and majestic mountains. Possessing a humid continental climate, it exhibits warm summers and long, frigid, and snow-filled winters, which adds to its overall allure.
As per the last census, Sundre houses over 2,700 residents. This diversity contributes to a vibrant tapestry of cultures within the city. Despite its small size, Sundre's population is quite dynamic due to the influx of oil workers, tourists, and retirees seeking a tranquil life amidst nature.
Cultural & Artistic Landscape in Sundre
Culturally, Sundre is a blooming canvas incorporating a flurry of events, museums, theaters, and galleries. Chief amongst these is the Sundre Arts Centre, which plays host to a myriad of performances and exhibitions throughout the year. The Centre is home to the Sundre Allied Arts Society and the Sundre Pro Art Society, fostering a vibrant and thriving arts scene.
The recently completed mural project depicts the city's heritage, adorning buildings in the downtown area, walking the spectators through Sundre's history and pride. Annually, the 'Artisans at the Log Cabin' event showcases and celebrates local talent, encouraging artists and craftsmen to exhibit and sell their creations.
Educational & Research Facilities
Sundre is home to esteemed education institutions. The Sundre Community Learning Centre provides a diverse range of educational opportunities to residents, from basic education to university transfer courses. River Valley School is a prized jewel of the community, prioritizing a nurturing learning environment for its students.
The town's well-stocked public library is a haven for book lovers and researchers alike, providing a wide array of resources and facilities, including high-speed internet access.
Sundre's Highlights & Recreation
With an extensive network of parks and recreational spots, Sundre is an absolute delight for nature lovers. One of the city's primary attractions, Snake Hill Recreation Area, offers hiking, mountain biking, cross country skiing, and breathtaking views of the city and the Red Deer River Valley.
Additionally, Sundre Golf Club's 18-hole course poses an attractive challenge to golfers of all skill levels, while the scenic Red Deer River offers excellent opportunities for canoeing, fishing, and wildlife viewing. The Bearberry Nordic Ski Centre provides kilometers of groomed trails for Nordic skiing and snowshoeing.
Commerce & Conveniences
Shopping in Sundre offers a blend of unique and boutique shops, featuring everything from clothing and home décor to antiques. The town also has an assortment of banks, a post office, and hosts various seasonal sales.
Its farmer's market, held every summer, showcases locally produced fruits, vegetables, homemade goods, and crafts. Delightful cafés and family-owned restaurants serve up hearty meals and decadent pastries, promising a great culinary experience.
Transport & Connectivity
Sundre enjoys exceptional transport connectivity, although it's worth mentioning that a personal vehicle is often the best mode of transportation here. The town is conveniently located about an hour and a half drive from Calgary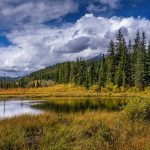 Calgary Origins & Evolution Calgary, located in the foothills of the Rocky Mountains of Alberta, Canada, has a rich and diverse history. Its name originates from a bay on the Isle of Mull, Scotland. It was officially founded as a town in 1884, and by the year 1891, it had elected its first mayor. The development of Calgary was primarily... and two hours from Edmonton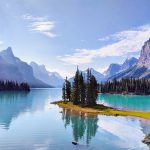 Edmonton Origins & Evolution Located on the North Saskatchewan River in Alberta, Canada, Edmonton is a city with a rich Native history dating back thousands of years to the indigenous tribes that once inhabited the region. European settlers arrived in the late 18th century, starting with the Hudson's Bay Company in 1795. They established Edmonton as a key trading post..., making it easy for day trippers and tourists.
Additionally, Sundre Airport accommodates small private aircraft, enhancing its accessibility for distant travelers. A reliable taxi service operates in town for local and out-of-town trips.
Sports Facilities
Sundre is home to a well-equipped sports complex, meeting the needs of sports enthusiasts. The Sundre Arena offers ice hockey, figure skating, and curling facilities. The town also boasts a well-maintained baseball diamond, a bowling alley, a golf course, and several other outdoor recreational spaces.
Traveler's Final Take
Irrespective of where you come from, Sundre will leave you with a feeling of refreshing and energizing tranquility. The city's diverse cultural tapestry, merged with its history, nature, and convenience, renders it a unique experience awaiting exploration.
Must-Visit Spots in Sundre
– Sundre & District Pioneer Village Museum
– Sundre Pro Rodeo
– Sundre Arts Centre
– Sundre Community Learning Centre
– River Valley School
– Sundre Public Library
– Snake Hill Recreation Area
– Sundre Golf Club
– Bearberry Nordic Ski Centre
– Sundre Farmer's Market
– Sundre Airport
– Sundre Arena