Historical Significance
The Winter Festival of Lights has a rich history that dates back to its inception in 1983. What started as a modest display of Christmas lights has now grown into one of Canada's most beloved traditions, attracting millions of visitors each year. The festival has not only become a celebration of the holiday season but also an opportunity to showcase the cultural heritage and diversity of the country.
Over the years, the Winter Festival of Lights has evolved to include stunning light displays, awe-inspiring fireworks, and captivating performances. It has become an integral part of the Niagara Falls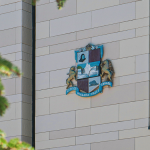 Niagara Falls Origins & Evolution Niagara Falls, a city renowned for its world-famous waterfall, sits in the heart of Ontario, Canada. While the area has been inhabited by indigenous communities for thousands of years, the city itself was officially incorporated in 1903. This ethereal destination owes its development to an interconnected series of events, with the waterfall playing a pivoting... community, bringing joy and wonder to both residents and tourists. This historical significance is not to be overlooked, as it adds to the allure and sense of anticipation that surrounds the festival.
Architectural Beauty
One cannot help but be mesmerized by the architectural beauty of the Winter Festival of Lights. As night falls, the festival transforms Niagara Falls into a magical wonderland. The illuminated displays adorn the landscape, casting a warm glow and enchanting everyone who lays eyes on them.
The festival takes full advantage of the natural beauty of the area, using the Niagara Parks and the surrounding landscapes as a canvas for the light shows. From intricate light sculptures to cascading waterfalls of colorful lights, the festival creates a visual symphony that celebrates the beauty of Canadian winters. The combination of the natural wonders and the artistic displays is truly a sight to behold.
Unique Experiences
Attending the Winter Festival of Lights promises visitors a range of unique experiences that will leave them in awe. One of the highlights is the stunning fireworks display that illuminates the night sky, creating a magical atmosphere that is hard to replicate anywhere else. The booming explosions and the vibrant bursts of color against the backdrop of the illuminated falls is truly a spectacle that will take your breath away.
Another unique experience is the opportunity to wander through the enchanting light displays that stretch for over eight kilometers. From the twinkling lights on the trees to larger-than-life installations, you will find yourself transported to a world of wonder and amazement. Whether you are walking hand-in-hand with a loved one or exploring with your family, the Winter Festival of Lights promises cherished memories and moments of pure joy.
As you plan your Canadian bucket list, be sure to place the Winter Festival of Lights at the top. Its historical significance, architectural beauty, and unique experiences make it a must-visit destination. Prepare to be captivated by the beauty and magic that surrounds this iconic Canadian landmark.