A Glimpse Into Theatre Aquarius
Founded in 1973, Theatre Aquarius stands proudly as one of Hamilton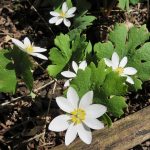 Hamilton Origins & Evolution Hamilton, often known as "Steeltown" due to its dominant steel and manufacturing sectors, is a city rich with history. Founded by George Hamilton in 1816 following the War of 1812, it quickly became a prominent industrial centre due to its strategic location at the western end of the Niagara Peninsula. Notably, the city was home to..., Ontario's cultural and architectural icons. Named after the age of Aquarius, which symbolizes new ideas and transformation, the theatre is a beacon for creative expression and a remarkable testament to Canada's artistic heritage. Its dramatic architectural design, shaped like a grand stage curtain drawn apart, greets visitors at the entrance, igniting an excitement for the theatrical spectacle that awaits within.
Comprised of two main venues – the Dofasco Centre for the Arts, with its impressive 750-seat auditorium, and the more intimate Aquarius Studio, this landmark serves as a hub for an
impressive variety of performances that cater to a wide range of theatrical tastes. Each year, it brings world-class drama, comedy, musicals, and family entertainment to its stage, delighting locals and international visitors alike.
A Legacy in Canadian Theatre
Theatre Aquarius holds an outstanding and enduring place in the realm of Canadian arts. Over its distinctive 40-year history, it has been home to memorable productions, riveting performances, and groundbreaking storytelling. The theatre is notably recognized for its exceptional commitment to reflecting Canada's multicultural and multiracial society, mirrored in its eclectic selection of productions. It has been instrumental in amplifying diverse voices, further enriching Canada's cultural mosaic.
Adding to its significance, this theatre has served not only as a creative hub but also as a training ground. It has invested in inspiring and cultivating local talent via its educating programs, nurturing a new generation of actors, writers, artists, and audiences. The theatre's active involvement in community outreach and its encouragement of local participation is a testament to its integral role in the city's arts scene and beyond.
Experience the Magic of Theatre Aquarius
Theatre Aquarius extends an invitation far beyond a casual evening of raw acting brilliance. It presents an eclectic blend of comedy, tragedy, and music, capturing the quintessential essence of theatre. Post-performance, the audience can indulge in lively discussions in the theatre lobby, fostering a local community bound by a shared appreciation for the arts. This unique experience creates an irresistible allure that keeps both theatre aficionados and novices coming back for more.
Set within a city that's celebrated for its vibrant arts scene and rich history, attending a performance at the Theatre Aquarius is not just a night out; it is a transformative journey. Each visit leaves an indelible mark, blending fond memories of laughter, tears, introspection, and social camaraderie. You are not simply a passive spectator; you are an essential part of the theatre's ongoing narrative.
The Magic of Architecture And Design
The theatre's architectural wonder doesn't end at the dramatic exterior. Inside, the contemporary design is a mix of elegance and functionality with comfortable seating, excellent sightlines, and superb acoustics. Every detail, from the stage's dramatic lighting to the meticulously planned exit routes, perfects the theatre-going experience.
Its design extends beyond its physical structure, aiming to captivate the minds and imaginations of visitors. The lobby features rotating exhibits showcasing local artists, ensuring the walls themselves tell a story. The overall design and interior aesthetics encapsulate an artistic spirit that perfectly complements the creative performances housed within its walls.
In the heart of Hamilton's arts and culture district, Theatre Aquarius weaves a compelling tale. Saturated with unforgettable performances, architectural grandeur, and a rich historical tapestry, it is an experience that lingers long after the curtain calls. Truly, Theatre Aquarius is not just a landmark; it is a testament to the power of theatre and the indomitable creative spirit intrinsic to our humanity. Its captivating charm, which has stood the test of time, unquestionably asserts it as a must-visit in your Canadian tour.