Virden Origins & Evolution
Situated in Manitoba, Canada, Virden is a historically rich city tracing its origins back to the late 19th century. Established in 1882 during the westward expansion, Virden quickly became an essential stop on the Canadian Pacific Railway due to its location amidst fertile farming lands. The city underwent substantial growth thanks to the oil boom in the mid-20th century, transforming it into a thriving commercial hub.
Named after the Virden Creek that flows through town, the city's continued evolution into the 21st century is evident in its harmonious blend of small-town charm and modern amenities. Virden's well-preserved Victorian architecture offers visitors a captivating glimpse into the city's vibrant past.
City's Geography & Demography
Virden is located near the southwestern edge of Manitoba, with a picturesque landscape replete with wide-open plains, rolling hills and natural bodies of water. The city's climate is characteristic of greater Manitoba, experiencing winters with heavy snowfall and freezing temperatures, while summers are warm and pleasant. Its location along the Trans-Canada Highway ensures easy accessibility from both eastern and western coasts of Canada.
A relatively small city, Virden has a diverse population of around 3,000 residents. Despite its small size, the city exudes an undeniable sense of community spirit, nurtured by generations of hardworking individuals who have called Virden their home.
Cultural & Artistic Landscape in Virden
The cultural fabric of Virden is enriched by a variety of events, museums, and artistic spaces. The city's cultural heart is the Aud Theatre, a 450-seat facility that hosts theatre productions, concerts, and other community events. Virden's historical precinct is home to a clutch of museums, including the Pioneer Home Museum which offers a glimpse into the city's early settlers' lives.
Art aficionados can explore the Creative Arts Centre, home to local art exhibitions, workshops, and classes. Additionally, Virden is known for its lively community events, such as the annual Wild Turkey Festival, a family-friendly outdoor event promoting local arts and culture.
Educational & Research Facilities
Virden boasts an engaging academic landscape with public education hubs such as Virden Collegiate Institute and Goulter School. Libraries such as the Border Regional Library provide resources for education and research, contributing to the scholarly environment.
Research institutions, particularly those focused on agricultural and environmental studies, add to the intellectual richness of Virden. Local farms and agribusinesses often collaborate with these institutions, fostering a robust learning community grounded in real-world challenges and experiences.
Virden's Highlights & Recreation
Virden is home to several exciting landmarks and recreational spots. Wallace District Museum, a showcase of the region's pioneer history, is situated in a renovated railway station, and the beautiful Virden Pioneer Home Museum offers a window into the Victorian era.
The city's parks, notably the Victoria Park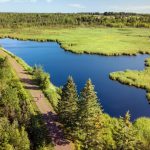 The Historical Significance of Victoria Park Victoria Park, located in the heart of downtown Charlottetown, Prince Edward Island, is a remarkable Canadian landmark steeped in rich history. Established in 1873, this iconic urban green space has witnessed countless significant events, making it an integral part of Canadian heritage. The park was named after Queen Victoria, who reigned during the time... and the Virden Centennial Park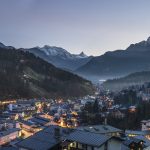 A Storied Past: The Historical Significance of Centennial Park Named in honor of Canada's centennial in 1967, Centennial Park illustrates the country's rich history and evolution over time. A living testament to Toronto's commitment to preservation, the park stretches over an expansive 525 acres and was unveiled to commemorate the country's 100th birthday. Venturing through the serene environs, it is..., provide verdant escapes brimming with walking trails, picnic spots, and playgrounds. Recreational options extend to the town's Aquatic Centre that features a public swimming pool, sauna, and hot tub.
Commerce & Conveniences
Virden's commercial landscape is as diverse as it is dynamic, with a wide range of shops, banking facilities, and postal services readily available. The city's main street is lined with quaint shops selling antiques, crafts, local produce, and more. Seasonal sales, especially during the holiday season, see the city buzzing with activity.
Banking and postal services are conveniently located around the city center, making day-to-day transactions and mail delivery seamless. For healthcare needs, the Virden Health Centre caters to local residents with comprehensive services.
Transport & Connectivity
Virden is well-served by public transport, with the town's Transit buses offering accessible and convenient commuting options. For long-distance travel, Virden hosts an airport and the Canadian Pacific Railroad, which establishes vital links to other parts of Canada.
Being on the Trans-Canada Highway, Virden enjoys excellent interstate connectivity, making travelling and supply transport seamless.
Sports Facilities
Virden's commitment to promoting a healthy lifestyle is evident in its sports facilities. The Tundra Oil and Gas Place, a state-of-the-art arena, is home to the city's local team, the Virden Oil Capitals. It also hosts a variety of other sports and entertainment events. For golf enthusiasts, the Virden Wellview Golf Club offers a scenic nine-hole course.
Outdoor sports facilities include multipurpose courts and fields in the city's parks, plus numerous walking and biking trails that explore the city and surrounding countryside.
Traveler's Final Take
Virden captures the quintessential blend of past and present, offering a distinctive journey for its residents and visitors alike. The city's enduring character, manifested through its historic architecture, lush landscape, vibrant community and robust amenities, makes it an attractive destination worthy of exploration.
"Must-Visit Spots in Virden" include:
Aud Theatre
Pioneer Home Museum
Creative Arts Centre
Wallace District Museum
Victoria

Victoria Origins & Evolution Victoria, nicknamed the "City of Gardens", is the capital of British Columbia, Canada, founded in 1843 by the Hudson Bay Company's James Douglas as a fort. The city was named after Queen Victoria of the United Kingdom. Vibrating with rich history, Victoria evolved from a small settlement to a vibrant metropolis, with an architectural nod to...

Park
Virden Aquatic Centre
Main Street Stores
Virden Health Centre
Virden Airport
Tundra Oil and Gas Place
Virden Wellview Golf Club