Truro Origins & Evolution
Founded in 1759, Truro is a city steeped in Canadian history. Initially named Wabenaki, meaning the end of the water's flow, the city was later named Truro in honor of its settlers from Truro in Cornwall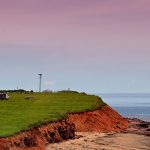 Cornwall Origins & Evolution Rich in history stretching back over 200 years, Cornwall, one of the oldest settlements in Canada, was founded by United Empire Loyalists fleeing the revolutionary chaos in the United States during the late 18th century. Originally referred to as New Johnstown, the city was later renamed Cornwall in honor of Prince George, the Duke of Cornwall...., England. Over time, Truro evolved into a significant hub for the agricultural, railway, and industrial sectors. Thanks to the Intercolonial Railway of Canada's linking Truro to Quebec City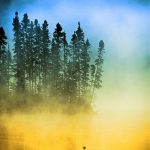 Quebec City Origins & Evolution Enveloped in rich history and culture, Quebec City is one of the earliest European settlements in North America. Founded in 1608 by French explorer Samuel de Champlain, Quebec City has gone through a fascinating evolution that has shaped its unique character today. The city was a strategic location during the period of New France and..., the city really came to prominence in the late 1800s. Today, Truro's rich history is well-preserved and reflected in its heritage buildings, which offer a glimpse into its evolution.
Outstanding among these historical structures is the treasured Colchester Historical Museum, which houses exhibits depicting Truro's development over the centuries. The city's transformation from a rural settlement to a vibrant urban city is genuinely remarkable and adds an intriguing dimension to its character.
City's Geography & Demography
Located in central Nova Scotia, Truro lies at the junction of the Salmon River and the Bay of Fundy. This geographically advantageous position has shaped Truro as an important road, rail, and ferry service center. The city experiences a humid continental climate with four distinct seasons, making it an attractive place to visit throughout the year.
As for the demography, Truro is home to a culturally rich community. With a population of around 12,000 people, it beautifully represents a multicultural society consisting of people from different ethnic, cultural, and linguistic backgrounds.
Cultural & Artistic Landscape in Truro
Truro is a city of festivals, showing its vibrant side with lively annual events like the Jazz & Blues Festival, the Blueberry Harvest Festival, and the Nova Scotia Music Week. These events are a testament to the city's vibrant arts scene. The Marigold Cultural Centre, an essential institution in Truro, offers a variety of performances, including music, dance, and theater, enriching the city's cultural fabric.
Art lovers won't want to miss the Visual Voice Fine Art gallery, which showcases the works of several local artists. Whether you enjoy traditional or contemporary art, Truro will have something to spark your interest.
Educational & Research Facilities
Determination to foster education is significantly ingrained in Truro's identity. The presence of Dalhousie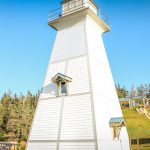 Dalhousie Origins & Evolution Named after the 19th-century British Governor-General the Earl of Dalhousie in 1875, Dalhousie is an idyllic waterfront town located in New Brunswick, Canada. This coastal town was once considered New Brunswick's main business hub, with several lumber mills and shipping companies establishing their operations there. Despite economic downturns, Dalhousie managed to sustain its charm, reinventing itself... University's Faculty of Agriculture, the only agriculture school in Atlantic Canada, is a testament to this commitment. The university offers high-end research and practice with a focus on environmental sustainability.
Additionally, the Truro library is a great community resource, offering a broad collection of educational materials, community programs, and technological resources. Such a commitment to education and research reaffirms the city's reputation as an intellectual hub.
Truro's Highlights & Recreation
Recreation in Truro comes in many forms. Victoria Park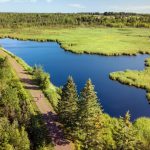 The Historical Significance of Victoria Park Victoria Park, located in the heart of downtown Charlottetown, Prince Edward Island, is a remarkable Canadian landmark steeped in rich history. Established in 1873, this iconic urban green space has witnessed countless significant events, making it an integral part of Canadian heritage. The park was named after Queen Victoria, who reigned during the time..., a 1,000-acre natural landscape, attracts outdoor enthusiasts with its walking trails, waterfalls, and picnic spots. Equally enthralling is the Truro Tidal Bore, a natural phenomenon that draws numerous spectators daily.
For those interested in historical landmarks, the Colchester Historical Museum and the Berlin Wall Sections are must-visit spots. These landmarks provide a profound look into the history and spirit of Truro.
Commerce & Conveniences
Truro's commercial scene is vibrant and diverse with Inglis Place in the heart of Downtown, hosting a variety of retail shops, boutiques, and restaurants. Shops in Truro range from large franchises to independent boutiques, offering items from local artworks to high-end fashion. The city also has several financial institutions and postal services ensuring the convenience of residents and visitors alike. Both regular and seasonal sales add to the retail charm of Truro.
Transport & Connectivity
With its central location, Truro is well-connected by road, rail, and air. The Stanfield International Airport is approximately an hour's drive from Truro. The Truro Transit provides regular and convenient local transport, ensuring that moving around the city is hassle-free. Inter-city connectivity is also excellent, with bus and rail connections linking Truro to the rest of Canada.
Sports Facilities
Truro is a city that loves its sports. Raiders Ground, a popular sporting facility, is the heart of sports and fitness in the city, hosting several local and regional games throughout the year. Truro's people have a deep passion for hockey, baseball, soccer, and more, making it an exciting city for sports enthusiasts.
A Traveler's Final Take
Truro is a city like no other, with a unique blend of culture, history, and entertainment. Visitors can immerse themselves in the city's arts scene, explore its historical landmarks, enjoy outdoor activities in parks or sports arenas, and much more. Its advantageous geographical location and excellent transport facilities make Truro a hub for travelers. The city beautifully encompasses urban conveniences and a small-town charm, making it a perfect destination for a memorable trip.
Must-Visit Spots in Truro:
Colchester Historical Museum
Dalhousie University's Faculty of Agriculture
Victoria

Victoria Origins & Evolution Victoria, nicknamed the "City of Gardens", is the capital of British Columbia, Canada, founded in 1843 by the Hudson Bay Company's James Douglas as a fort. The city was named after Queen Victoria of the United Kingdom. Vibrating with rich history, Victoria evolved from a small settlement to a vibrant metropolis, with an architectural nod to...

Park
Truro Tidal Bore
Berlin Wall Sections
Marigold Cultural Centre
Visual Voice Fine Art gallery
Inglis Place
Raiders Ground