Granby Origins & Evolution
Nestled in the heart of Quebec, Granby is a vibrant city brimming with history and charm. Founded in 1859, it was named after John Manners, the British soldier, politician, and then Marquess of Granby. Renowned for its laborious past, this city was a major hub for the textile, lumber, and mining industries during the 19th century.
In recent years, Granby has cultivated a diversified economy with a blend of manufacturing and service sectors, building up a thriving community. Its evolution into a bustling city has been steady and sustainable, constantly embracing modernity while staying true to its traditional roots.
City's Geography & Demography
Granby sits in the Eastern Townships region of Quebec, near the Yamaska River. The city is favorably situated, being about 81 km east of Montreal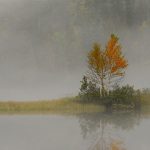 Montreal Origins & Evolution Montreal's rich history dates back to 1535 when the indigenous Iroquois people welcomed French explorer Jacques Cartier. Officially founded in 1642 by French settlers, the city rapidly developed into an essential hub for fur trading. Montreal's spectacular growth continued over the centuries, transforming this quaint outpost into a dynamic metropolis. Today, the city's deep-rooted history is..., Quebec's largest city. The climate is humid continental, offering distinct seasons with cold, snowy winters, and warm, humid summers.
As of the recent census, Granby has a population of just over 66,000 residents, rapidly increasing since its founding. The city embodies a diverse demographic makeup with a strong sense of community cohesion, making it a fascinating place to both visit and live in.
Cultural & Artistic Landscape in Granby
Evoking an aura of creativity, Granby is home to diverse cultural and artistic offerings. The Granby International Song Festival attracts artists from around the world, adding tremendous energy and excitement to the city every summer.
The city takes pride in its Musée d'art de Granby, housing modern and contemporary art exhibits. Palais des Arts, a multidisciplinary cultural center, hosts a variety of shows and exhibitions, enriching the city's artistic tradition. Numerous galleries scattered across the city further enhance its cultural vibrancy.
Educational & Research Facilities
Education and research feature prominently in Granby. Cégep de Granby, a post-secondary education institution, stands as a beacon of learning. The Granby-Bromont Business and Technology Park houses educational and research institutions involved in high-tech automotive and environmental sciences.
For literature enthusiasts, the city's Public Library offers countless resources and regularly hosts cultural events. The proximity of several prominent universities provides the city with a young, vibrant atmosphere and positions it as a center for cultural and intellectual exchanges.
Granby's Highlights & Recreation
A haven for recreational activities, Granby offers sights to appreciate in every season. Granby Zoo, one of the prominent landmarks, is one of the largest zoos in North America, attracting thousands of visitors annually.
For nature lovers, the Yamaska National Park, with its serene landscapes and invigorating hiking trails, is an ideal place for relaxation. Daniel-Johnson Park, another stellar attraction, lures visitors with its beautiful gardens, lake, and summer festivals. Winter sports enthusiasts can relish the skiing facilities available in the nearby Bromont Mountain.
Commerce & Conveniences
For those inclined towards shopping, Granby offers a myriad of retail opportunities. From local boutiques to well-known chains, there's something for everyone. The city also provides all the everyday conveniences, including banks, postal services, and a bustling marketplace.
Seasonal sales, particularly around Christmas, add to the vibrant retail experience in Granby. The local farmer's market, brimming with fresh produce and artisanal products, garners considerable attention and serves as an integral part of the city's commercial landscape.
Transport & Connectivity
Granby enjoys excellent connectivity, thanks to well-established public transport. The Granby Transit operates several bus routes across the city, ensuring convenient travel. Major highways and train services connect Granby to other Canadian cities, enhancing its accessibility.
The city also has a small airport, the Roland-Désourdy Airport, which mainly serves private aviation. However, a series of renovations is expected to enable it to accommodate commercial flights soon.
Sports Facilities
Granby is a city of sports lovers, evident from the many facilities it offers. The Leonard-Grondin Stadium, home to the Granby Football Club, hosts various high-profile tournaments and games. The city also boasts multiple golf courses, public swimming pools, and sports centers promoting a fit and active lifestyle.
Traveler's Final Take
Aware of its historical heritage and ready to showcase its modern-day vivacity, Granby is a city that impresses at every turn. With so much to explore, this city embodies the perfect blend of history, culture, education, and recreation, making it a must-visit for any avid traveler.
Must-Visit Spots in Granby
Granby Zoo
Yamaska National Park
Daniel-Johnson Park
Musée d'art de Granby
Palais des Arts
Cégep de Granby
Granby-Bromont Business and Technology Park
Granby Public Library
Granby's seasonal farmer's market
Leonard-Grondin Stadium
Granby Transit
Roland-Désourdy Airport