Saint-Basile-le-Grand Origins & Evolution
The town Saint-Basile-le-Grand, settled within the Canadian province of Quebec, reflects a rich history and diverse cultural heritage. Founded in the early 19th century, the town was named in honor of bishop Basil of Caesarea, demonstrating the deep antiquity entwined within its roots. Since its humble beginnings as a rural settlement, Saint-Basile-le-Grand has evolved into a tranquil small town offering the convenience of urban amenities without the customary city hustle.
The evolution of the town was chiefly fueled by the arrival of the railway in the late 19th century, making it a strategic commercial hub and facilitating migration from nearby regions. The town's ancient buildings, like the beautifully renovated Saint-Basile-le-Grand Church, still stand as reminders of its historical narrative, harmoniously blended into an increasingly contemporary urban fabric.
City's Geography & Demography
Saint-Basile-le-Grand lies in the Montérégie region of Quebec on the south shore of the St. Lawrence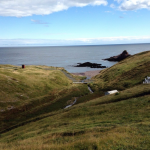 St. Lawrence Origins & Evolution Nestled in Canada's easternmost provinces, the precious gem that is St. Lawrence is imbued with a rich tapestry of history and development. It was reportedly founded in the 18th century, primarily as a fishing town due to its strategic location along the coast. The city's evolution has been largely dependent on its maritime roots, shaping... River. It offers residents a stunning view of Mont-Saint-Bruno and is enveloped by lush greenery, making it a picturesque enclave. The city enjoys a temperate climate, characterized by warm summers and snow-blanketed winters.
The town houses a population that surpassed 16,000 as of the 2016 Census. Most of its populace are french-speaking. From young families to seniors, this town is known for its tight-knit community, evoking an unmistakable sense of neighborhood warmth and familiarity.
Cultural & Artistic Landscape in Saint-Basile-le-Grand
Saint-Basile-le-Grand offers plenty for culture and arts enthusiasts. Various festivals, like the annual "Fête de la famille," bring the community together through music, food, and performances. The town's community center often hosts unique art exhibitions and workshops that engage local talent and offer visitors a taste of the region's rich, artistic landscape.
Moreover, avenues such as the Centre d'Art La Petite Église regularly host local and international artists, promoting a dynamic and diverse cultural environment. The public library, with its wide range of literary resources, is a vibrant space for residents and visitors to bath in the region's intellectual wealth.
Educational & Research Facilities
Saint-Basile-le-Grand takes pride in its outstanding educational facilities. From pre-school to secondary school level, the town hosts several well-respected educational institutions offering stimulating learning environments. Also, the public library serves as a crucial research and study hub, strengthening the town's intellectual pulse.
Saint-Basile-le-Grand's Highlights & Recreation
Saint-Basile-le-Grand is brimming with recreational opportunities. Outdoor enthusiasts can explore the Mont-Saint-Bruno National Park, Parc du Ruisseau, or indulge in leisurely walks along the several picturesque trails nestled within this nature lover's paradise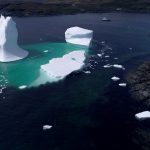 Paradise Origins & Evolution The story of Paradise begins in the late 1800s as a humble farming community. Over the past two centuries, it gradually evolved into one of the grandest living spaces one could find in Newfoundland and Labrador. Paradise was founded and developed along the Trans-Canada Highway's eastern tip, which eventually fueled its development as a glorious commercial....
The city's landmarks, such as the historic Saint-Basile-le-Grand Church, offer a peek into the town's cultural past. The majesty of the St. Lawrence River, along with the splendor of the surrounding rural landscapes, further accentuates the town's unique charm.
Commerce & Conveniences
Saint-Basile-le-Grand boasts a variety of shops, banks, and postal services that cater to all fundamental needs. Specialty boutiques and seasonal markets like the Christmas Market enhance the shopping experience offered in this quaint town. Additionally, the town facilitates a prosperous commerce environment, bolstering trade and offering locals and visitors a variety of shopping options.
Transport & Connectivity
Despite its serene small-town facade, Saint-Basile-le-Grand offers excellent transport facilities. Its well-structured public transportation system, which includes buses and a train station, ensures smooth connectivity to other cities. The proximity to Pierre Elliott Trudeau International Airport in Montreal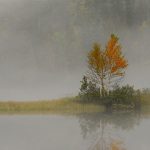 Montreal Origins & Evolution Montreal's rich history dates back to 1535 when the indigenous Iroquois people welcomed French explorer Jacques Cartier. Officially founded in 1642 by French settlers, the city rapidly developed into an essential hub for fur trading. Montreal's spectacular growth continued over the centuries, transforming this quaint outpost into a dynamic metropolis. Today, the city's deep-rooted history is... makes access to the town easier for both domestic and international travellers.
Sports Facilities
Saint-Basile-le-Grand hosts extensive sports facilities. From soccer fields to basketball courts and ice rinks in winter, residents and visitors have a range of activities to select from. These facilities reflect the town's commitment to promote fitness and team spirit within its community.
Traveler's Final Take
A visit to Saint-Basile-le-Grand offers a glimpse into an exquisite mix of tranquility, heritage, and modern conveniences. Its unique character, woven into the fabric of its historical narrative, picturesque surroundings, cultural robustness, and friendly community, creates an enduring appeal for both residents and visitors.
Ultimately, Saint-Basile-le-Grand combines the charm of serene rural living with contemporary urban amenities, making it a compelling destination on Quebec's tourist trail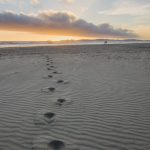 Trail Origins & Evolution The city of Trail, situated in British Columbia, Canada, holds a rich history that traces its roots to the 19th century. The city was founded by prospectors during the Gold Rush era, enticed by its bountiful deposits of minerals, mainly gold, silver, and copper. Later, the thriving mining industry prompted the construction of the Trail Smelter,....
Must-Visit Spots in Saint-Basile-le-Grand
Saint-Basile-le-Grand Church
Mont-Saint-Bruno National Park
Parc du Ruisseau
Centre d'Art La Petite Église
Saint-Basile-le-Grand Public Library
Saint-Basile-le-Grand Train Station
Christmas Market
Public Sports Facilities