Miramichi Origins & Evolution
Miramichi, known for its rich legacy and cultural diversity, is strategically positioned in the northeastern region of New Brunswick. The city traces its origins back to the Mi'kmaq indigenous people and the later arrival of French and Scottish settlers. Its name, fascinatingly, is derived from the Mi'kmaq terms "Maissimeuchik", which means a place of many brooks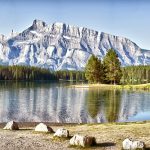 Brooks Origins & Evolution Situated in Alberta's heart, nestled amid the vast prairies and distinctive geological formations, the city of Brooks offers a unique blend of historical heritage and modern amenities. Founded in 1904, Brooks was named after a Canadian Pacific Railway director, Noel Brooks, symbolizing its historic connectivity to Canada's transportation system. Following oil and gas discoveries in the.... The city gradually grew into a major hub for shipbuilding and logging industries, thus playing a critical role in Canada's industrial development.
The most transformative era for the Miramichi was in the 19th century when it became a prominent shipbuilding center. Numerous heritage buildings and historic sites bear testament to this enigmatic era. Striking monuments like the Miramichi History Museum, and landmarks such as the Beaubears Island Shipbuilding National Historic Site and Interpretive Centre, offer a glimpse into the city's intriguing past.
City's Geography & Demography
Miramichi is blessed with a picturesque and diverse landscape, circulating along the Miramichi River's winding course. It is located about 180 kilometers from Fredericton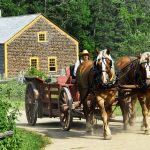 Fredericton Origins & Evolution Fredericton, the capital of the Canadian province of New Brunswick, has a rich history tracing back to its indigenous Maliseet and Mi'kmaq roots. Multiple waves of migration moulded Fredericton's cultural landscape, which began with the 18th-century Acadian settlers, followed by United Empire Loyalists escaping the American Revolution. Fredericton officially became a city in 1848 and has..., the capital city of New Brunswick. The city enjoys a cool temperate climate throughout the year, with significant snowfall during winters, making it a haven for winter sport enthusiasts.
In terms of demography, Miramichi has a small but multiculturally rich population, encapsulating the Canadian spirit perfectly. As per the 2016 census, the city houses over 17,000 people, nodding towards a diverse community that primarily includes the English, Irish, French Acadians, and Mi'kmaq people.
Cultural & Artistic Landscape in Miramichi
Dubbed as New Brunswick's Irish Capital, Miramichi is soaked in vivid socio-cultural interactions. It hosts an annual Irish festival that attracts tourists from various corners of the globe for its vibrant celebrations. The city also boasts significant art attractions such as the Miramichi Art Core Gallery and several community theater troupes that enrich its cultural fabric.
Miramichi equally cherishes and promotes local talent. It is the birthplace of world-renowned authors like David Adams Richards and Herb Curtis, whose works hold a crucial place in Canadian literature. The famed Ritchie Wharf Park also hosts live performances during summertime, further establishing the city's artistic profusion.
Educational & Research Facilities
With higher education at its forefront, Miramichi houses the New Brunswick Community College (NBCC) that offers varied academic programs catering to the demands of the contemporary job market. Other prominent educational institutes include the James M. Hill Memorial High School and Miramichi Valley High School.
The city also respects its researchers and scholars, providing them with a rich library system. The illustrious Chatham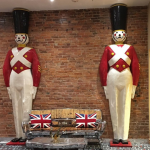 Chatham Origins & Evolution Originally established as a naval dockyard in 1792 by Lieutenant-Colonel John Graves Simcoe, the first Lieutenant-Governor of Upper Canada, Chatham, Ontario, is a city steeped in history and regal architecture. It developed into a thriving destination, brimming with historical and cultural significance due to its strategic location on the Thames River. As a stop on the... Public Library offers a fantastic range of resources for researchers and casual readers alike. Furthermore, Miramichi tends to motivate students through various learning initiatives such as the Learning Initiative's Coding Quest.
Miramichi's Highlights & Recreation
Miramichi is a paradise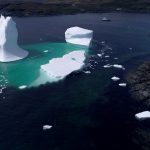 Paradise Origins & Evolution The story of Paradise begins in the late 1800s as a humble farming community. Over the past two centuries, it gradually evolved into one of the grandest living spaces one could find in Newfoundland and Labrador. Paradise was founded and developed along the Trans-Canada Highway's eastern tip, which eventually fueled its development as a glorious commercial... for outdoor enthusiasts. Middle Island Irish Historical Park, with its interpretive center and picnic amenities, makes a perfect family hangout spot. The picturesque French Fort Cove, replete with hiking trails, ziplines, and kiosks, makes for an excellent outdoor adventure space.
The city also offers splendid wildlife viewing opportunities at the Miramichi Salmon Conservation Center, and bird lovers can flock to the Red Bank Lodge and Reserve to spot unique bird species. Moreover, for history buffs, the Metepenagiag Heritage Park makes for an excellent visit, offering an insight into the city's indigenous history.
Commerce & Conveniences
Miramichi offers a satisfying retail therapy experience with Pleasure Boutique and The Point Church Market operating in the heart of the city. For much-needed banking and postal services, locations like the Royal Bank of Canada and Canada Post are easily accessible.
The city welcomes all seasons with grandeur. Christmas festivities are particularly popular, with special shopping festivals and seasonal sales making for a delightful shopping experience.
Transport & Connectivity
Miramichi offers excellent intercity connectivity via the Miramichi Transit, which provides a comprehensive bus service. The nearby Bathurst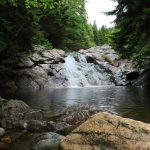 Bathurst Origins & Evolution Located in Eastern Canada, bathed by the Chaleur Bay waters, Bathurst is a picturesque city with a rich history. Founded in 1826, Bathurst evolved from a colonial dominion into a dynamic, multifaceted city. It initially thrived on shipbuilding and later immersed itself in railway and mining industries. Present day Bathurst, while maintaining the vestiges of its... airport keeps the city well-connected to various domestic and international destinations.
For the health-conscious, the city has developed an intricate network of bike lanes, making daily commuting an enjoyable and eco-friendly experience.
Sports Facilities
Sports is integral to Miramichi's culture. The Miramichi Civic Centre and the Golden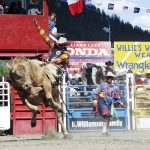 Golden Origins & Evolution Golden, nestled in the Columbia River Valley, traces its roots back to the 1880s when European settlers arrived, anticipating prosperity from the Transcontinental Railroad project. The town soon thrived on lumber, agriculture, and mining, mercifully evading the ghost town fate of many contemporary boomtowns. Moreover, the arrival of Swiss guides in the early 20th century initiated... Hawk Recreation Centre are premier sports venues that host numerous local tournaments and public skating activities. Also, Miramichi hosts the annual Miramichi Striper Cup, a striped bass fishing tournament that beckons fishing enthusiasts from far and wide.
Traveler's Final Take
From its humble indigenous beginnings to its cosmopolitan present, Miramichi exhibits an intricate blend of history, culture, and scenic beauty. A city that relies on the pillars of community spirit, its charm also lies in its educational richness, recreational abundance, and modern conveniences. A visit to Miramichi promises an experience filled with fun, enlightenment, heritage, and unexplored natural beauty.
Must-Visit Spots in Miramichi
Miramichi History Museum
Beaubears Island Shipbuilding National Historic Site and Interpretive Centre
Irish Festival
Miramichi Art Core Gallery
Ritchie Wharf Park
New Brunswick Community College
Chatham Public Library
Middle Island Irish Historical Park
French Fort Cove
Miramichi Salmon Conservation Center
Red Bank Lodge and Reserve
Metepenagiag Heritage Park
Pleasure Boutique
The Point Church Market
Canada Post
Miramichi Civic Centre
Golden Hawk Recreation Centre