Westlock Origins & Evolution
Westlock, located in the heartland of Alberta, Canada, is steeped in history and pioneer spirit. The town was born as a result of the Grand Trunk Pacific Railway establishment in 1912, which spurred development and commercial activity in the area. Named after two railroad promoters, William Westgate and Lockhart McDonald, Westlock over time has evolved from a small rural hamlet to an economic epicenter, catering to the diverse needs of its surrounding counties. The famous 1929 Westlock Courthouse serves as a significant historic monument which commemorates the town's rich past.
City's Geography & Demography
Positioned approximately 85 kilometers northwest of Edmonton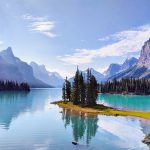 Edmonton Origins & Evolution Located on the North Saskatchewan River in Alberta, Canada, Edmonton is a city with a rich Native history dating back thousands of years to the indigenous tribes that once inhabited the region. European settlers arrived in the late 18th century, starting with the Hudson's Bay Company in 1795. They established Edmonton as a key trading post..., Westlock is ideally situated for those seeking the charm of small-town life with convenient access to urban amenities. With a resident count of about 5000, Westlock boasts a multicultural populace reflecting the rich diversity of Canada. Characterized by a humid continental climate, the city experiences warm summers and moderately cold winters, with annual weather patterns greatly influenced by its geographical proximity to several natural lands and bodies, primarily the Tawatinaw River.
Cultural & Artistic Landscape in Westlock
Culturally, Westlock thrives on the collective spirit of its residents reflected in their numerous community festivities and events. The annual Summer Festival of Westlock, a family-oriented celebration, is a significant showcase of the city's vibrant artistic scene with bright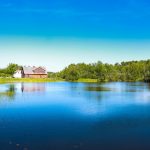 Bright Origins & Evolution Bright, Canada, is the quintessential small town with a rich background and a friendly community spirit. Established in the mid-1800s, Bright was originally a quiet agricultural township in Ontario, rooted in traditional farming practices and a rural way of life. Over the centuries, the city has retained its historic character while also embracing modern development. Today,... parades, carnival rides, and live concerts. The Westlock Rotary Spirit Centre, a multifaceted community space, hosts various cultural and arts activities all year round. Art enthusiasts would also cherish the Westlock Art Club, promoting local talent and fostering creativity in the town.
Educational & Research Facilities
As an epicenter of learning, Westlock is home to well-regarded educational establishments such as the Eleanor Hall School and R. F. Staples Secondary School. It also boasts the Pembina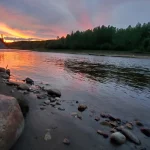 Pembina Origins & Evolution Pembina, a charming city situated on the Pembina River in Canada, has a rich and fascinating history. Founded in 1820, it was primarily a trading community serving the fur trade industry in its early days. The city grew steadily with the establishment of a railway line in the late 1800s, further solidifying its status as a... Hills Regional Division office, responsible for managing the delivery of education for 17 schools in the region. The Westlock Municipal Library, with an extensive range of books and digital resources, facilitates research and broadens educational access.
Westlock's Highlights & Recreation
Visitors will find themselves spoilt for choice with Westlock's array of recreational spots and landmarks. The Rotary Trail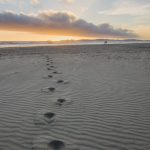 Trail Origins & Evolution The city of Trail, situated in British Columbia, Canada, holds a rich history that traces its roots to the 19th century. The city was founded by prospectors during the Gold Rush era, enticed by its bountiful deposits of minerals, mainly gold, silver, and copper. Later, the thriving mining industry prompted the construction of the Trail Smelter,... offers picturesque walks along the Tawatinaw River, and the awe-inspiring Tawatinaw Valley Alpine and Nordic Centre is an ideal spot for skiing enthusiasts. For those interested in historical structures, the iconic Westlock Courthouse is a must-visit.
Commerce & Conveniences
With a multitude of local businesses, shopping outlets, and essential services, Westlock provides diverse shopping experiences and conveniences. From clothing boutiques and grocery stores to banks and postal services, the town's central business district offers all necessities. Seasonal farmer's markets are also a treasure trove of fresh produce and local crafts, fostering a strong community shopping tradition.
Transport & Connectivity
Westlock's excellent location lends itself to impressive transport links. The centrally located Westlock Municipal Airport facilitates air transit, while ground transportation is equally well-served with convenient roadways and a reliable public bus service. The town acts as a crucial transit hub for the northern regions of Alberta, underlining its significant connectivity.
Sports Facilities
For sports aficionados, the Westlock Rotary Spirit Centre is a premier destination with facilities including an indoor rink, fitness center, and multipurpose rooms. The Westlock Golf Club offers a professionally designed 18-hole course, and the reinforced Westlock Aquatic Centre promises a fun-filled experience for all.
Traveler's Final Take
A trip to Westlock uncovers the beauty of a wonderfully idyllic Canadian town. It boasts a compelling mix of culture, history, and recreational pursuits, assuring that all visitors would leave with lasting memories. Despite its small size, Westlock possesses a vibrant charm and community spirit that is hard to ignore, making it a must-visit destination in Alberta.
Must-Visit Spots in Westlock:
– Westlock Courthouse
– Westlock Rotary Spirit Centre
– Westlock Art Club
– Westlock Municipal Library
– Rotary Trail
– Tawatinaw Valley Alpine and Nordic Centre
– Central business district and seasonal farmer's markets
– Westlock Municipal Airport
– Eleanor Hall School and R. F. Staples Secondary School
– Westlock Golf Club
– Westlock Aquatic Centre.