Westmount Origins & Evolution
Westmount, a quaint city nestled on the Island of Montreal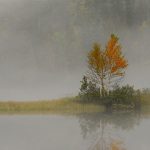 Montreal Origins & Evolution Montreal's rich history dates back to 1535 when the indigenous Iroquois people welcomed French explorer Jacques Cartier. Officially founded in 1642 by French settlers, the city rapidly developed into an essential hub for fur trading. Montreal's spectacular growth continued over the centuries, transforming this quaint outpost into a dynamic metropolis. Today, the city's deep-rooted history is..., in Quebec, Canada, boasts a rich history steeped in English heritage. Founded originally as a village in 1874, it duly evolved into a town in 1890, and then into the city that we observe today in 1906. Over time, Westmount has successfully preserved its Victorian era charm while seamlessly melding it with the urban sophistication of a modern Canadian city. You can witness this symbiotic concoction in the notable buildings of Westmount, which includes sumptuous townhouses sit toe-to-toe with expansive modern homes, presenting an ode to the city's architectural diversity.
City's Geography & Demography
Westmount occupies a distinct geographical setting, situated as it is on the western slope of Mount Royal, granting it both a unique visual elevation and character. Augmented by a temperate climate that features warm summers and snowy winters, the city offers a picturesque landscape year-round. In terms of demography, the city hosts a population of around 20,000 residents. Known for its multicultural spirit, a plurality of the community identifies as English-speaking, a legacy of its British roots.
Cultural & Artistic Landscape in Westmount
The cultural resonance in Westmount shines through its various festivals, events, theatre productions, and art galleries. The city is home to the Westmount Public Library, an architectural gem housing a myriad of literary works. The Westmount Park, where community festivals are frequently held, and the Visual Art Centre, a hub for local artists, are other prominent cultural sites within the city. These spaces thrive as a testament to Westmount's commitment to nurturing its artistic heritage.
Educational & Research Facilities
Westmount houses stellar educational institutions that cater to a diverse student populace. It is home to prestigious academic institutions, including Selwyn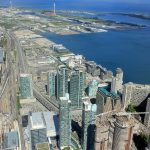 Selwyn Origins & Evolution The charming city of Selwyn, located in the heart of Canada, was initially founded in the mid-18th century by a group of settlers from England. What began as a quiet parish quickly transformed over the years. Growing both in size and versatility, Selwyn maintains its charm through quaint architecture that blends seamlessly with its newer developments.... House School, Marianopolis College, and the esteemed Westmount High School, among others. The Westmount Public Library, with its vast selection of literary resources, doubles as a dependable institution for research and study.
Westmount's Highlights & Recreation
For the ardent explorer, Westmount offers a medley of recreational hotspots. The Westmount Park and the Summit Woods are absolute must-visits, offering ample space for picnics, sports, or serene nature walks. Iconic landmarks like Saint Joseph's Oratory of Mount Royal and the enduring Greene Avenue – recognized for its quaint independent shops and eateries – add to the city's charm.
Commerce & Conveniences
In Westmount, you find a vibrant commercial scene. Sherbrooke Street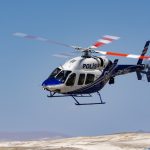 The Historical Significance of Sherbrooke Street Sherbrooke Street, located in the heart of Montreal, Quebec, holds a special place in the history of Canada. Named after Sir John Coape Sherbrooke, the street dates back to the early 19th century and has witnessed the city's transformation over the years. With its rich historical significance, Sherbrooke Street stands as a testament to..., the city's primary commercial artery, is known for its high-end boutiques, elegant cafes, and popular retail shops. The Alexis Nihon Complex, a large shopping centre, caters to everything from fashion needs to household essentials. For banking needs and postal services, major banks like TD Canada Trust, Scotiabank, and convenient Canada Post outlets are dispersed throughout the city.
Transport & Connectivity
Westmount is well-integrated within Montreal's public transportation network, with several bus routes and two Montreal Metro stations, Vendome and Atwater, linking the city. For air travel, Montreal-Pierre Elliott Trudeau International Airport, located merely 20 minutes away, offers convenient international and domestic flight connections.
Sports Facilities
Westmount embraces a culture that places a high emphasis on sport and fitness. The Westmount Recreation Centre is a spacious facility featuring arenas, pools, and fitness rooms. The city is also home to the Westmount Lawn Bowling Club, a place where locals enjoy the nostalgic game amidst serene surroundings.
Traveler's Final Take
Westmount is a city where history blends harmoniously with the present. A community nurturing the nostalgia of the Victorian era as it embraces the charms and conveniences of modern life. Westmount's host of parks, sporting facilities, educational institutions, boutiques, and galleries combine to offer a life of quality, underlined by a close-knit community spirit that is uniquely Westmount.
Must-Visit Spots in Westmount
Westmount Public Library
Westmount Park
Visual Art Centre
Selwyn House School
Marianopolis College
Westmount High School
Saint Joseph's Oratory of Mount Royal
Greene Avenue
Sherbrooke

Sherbrooke Origins & Evolution Sherbrooke, founded in 1802, is a charming city located in southern Quebec, Canada. Its growth and development stemmed primarily from its strategic location alongside the Magog and Saint-François rivers, its rich natural resources, and the determination of its early settlers. Initially revolving around farming, Sherbrooke gradually transitioned into an industrialized city boasting textile and woodworking mills...

Street
Alexis Nihon Complex
Vendome and Atwater Metro Stations
Montreal-Pierre Elliott Trudeau International Airport
Westmount Recreation Centre
Westmount Lawn Bowling Club